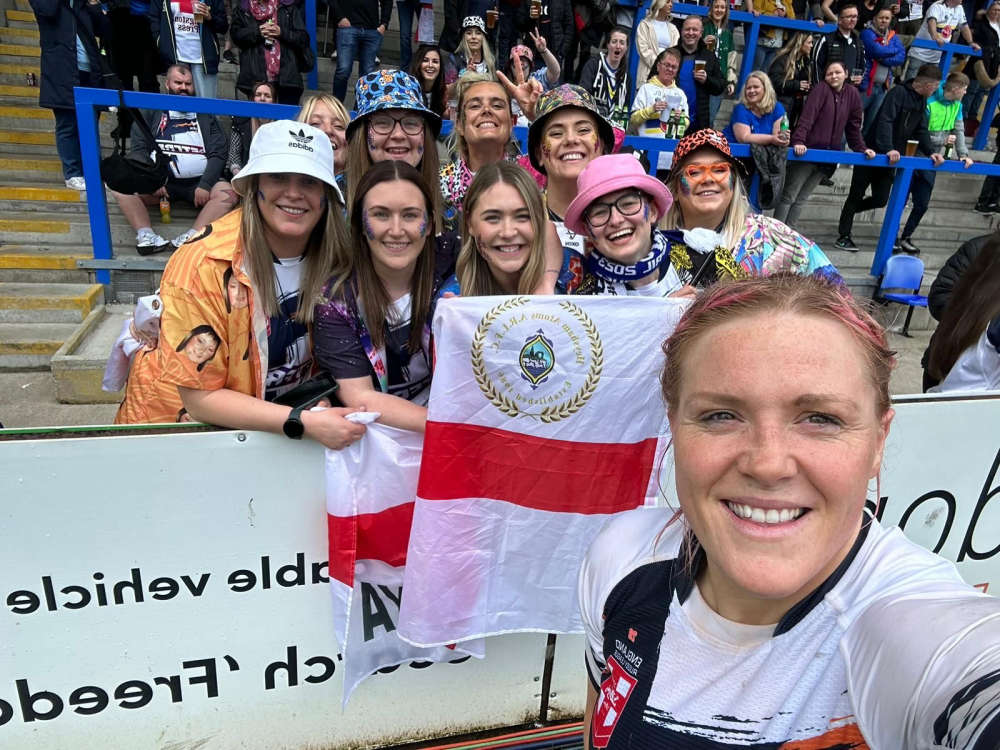 Local rugby league club Heysham Atoms will mark the end of the season this week when they hold their annual senior presentation night.
The club welcome former Warrington Wolves, St Helens, England and Great Britain rugby league player Paul Sculthorpe as special guest for the event on Friday (September 29) at Johnny's Bar.
Andy Helme, a coach who is heavily involved in all sections of the club, and ladies' team captain Jadine McVernon both spoke to Beyond Radio all about the season just gone.
The men's first team finished eighth – second bottom - in the North West Men's League Premier Division, avoiding relegation.
Andy said that the team struggled midway through the campaign, but the players showed a "lot of commitment" towards the end of the season.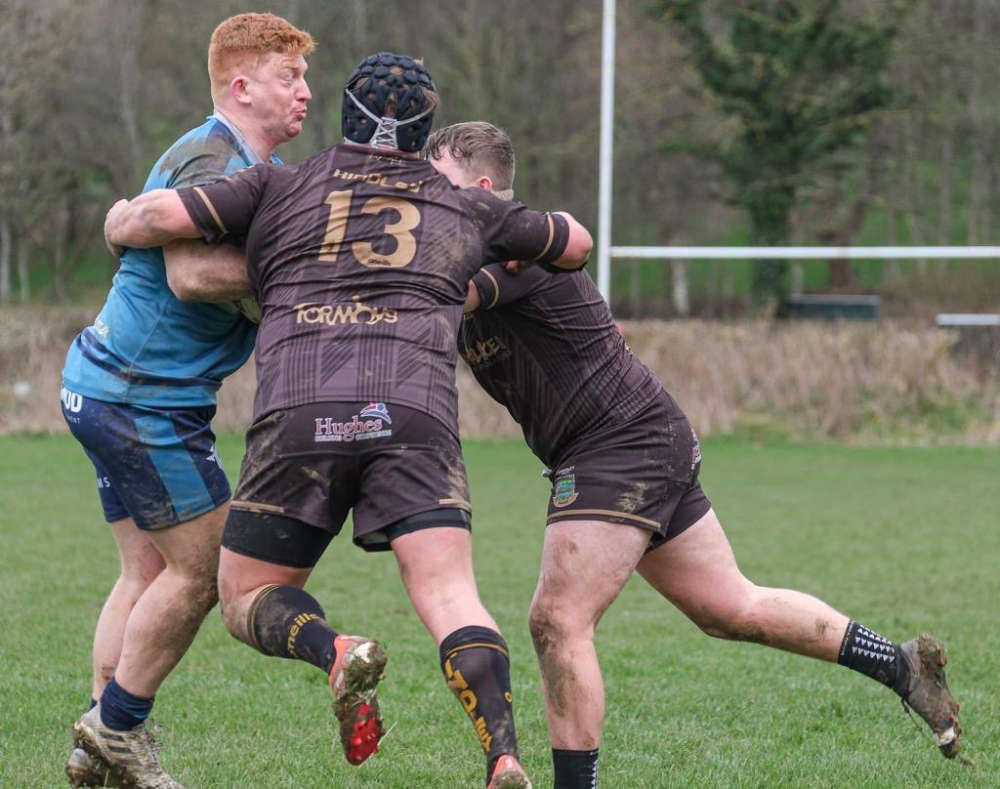 "The competition is so good, we're playing teams from places like St Helens, Wigan, Warrington and Widnes so it is a challenge at times.
"We competed in games with every team but sometimes just couldn't get results over the line.
"We played well on the last day against Haresfinch and played a couple of good games against Orrell St James but just been on the wrong side of results.
"However, we do like to think there is improvement being made and things at the club are generally going in the right direction."
The team are always looking for new players, even during the off-season.
"We start pre-season training again in January, the season starts in March and hopefully there will be pre-season fixtures in February.
"We've picked up a couple of players over the season from Vale of Lune and the university. It is harder to attract players round here but we're always looking.
"About 50 players have been used this year, we're changing too many players. Those core players who've stuck with us all year have really done the business and represented the club brilliantly."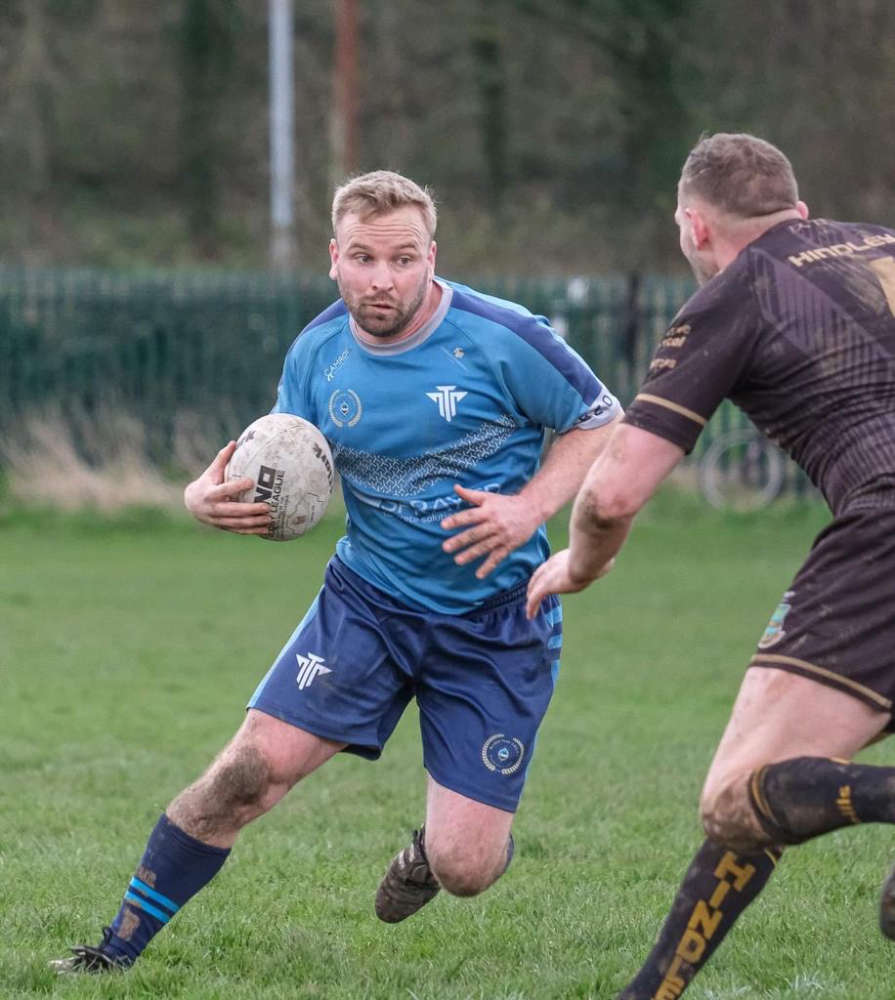 The club are relocating to a new ground next year after spending the past two years ground-sharing Vale of Lune RUFC's Powderhouse Lane.
They have agreed a 25-year lease with Lancaster City Council to play at Westgate Wanderers Football Club's King George's Playing Fields.
"The fact it's in the Heysham area is great, obviously it ties in with the club name. Westgate Wanderers have been so helpful while agreeing this co-leasing.
"Lancaster City Council were brilliant when we were trying to sort this out as well.
"The club's vision has always been to find somewhere to call home, and now we have that place.
"We're looking forward to going out and playing our rugby there next season."
Some of Heysham Atoms' juniors recently had a great experience at a Wigan Warriors game.
They performed the big flag wave before the game against Salford Red Devils on September 1.
"We've got a good relationship with Wigan Warriors, we're one of their ambassador clubs.
"It's been great to meet some people from the club, we've met all their coaches and they've given us tips. We've seen their coaching sessions and been given free tickets. There's an excellent relationship there."
The junior setup generally is "going from strength to strength".
"We run nine junior teams now from under six to under 15 - it's excellent really. Everyone associated with the junior setup has been great and we're doing really well on that front.
"Three of last year's under 16s have played open age rugby which can be quite daunting but they've made that step up really well. They've loved it and there's a clear pathway at the club from the junior section to the open age first team."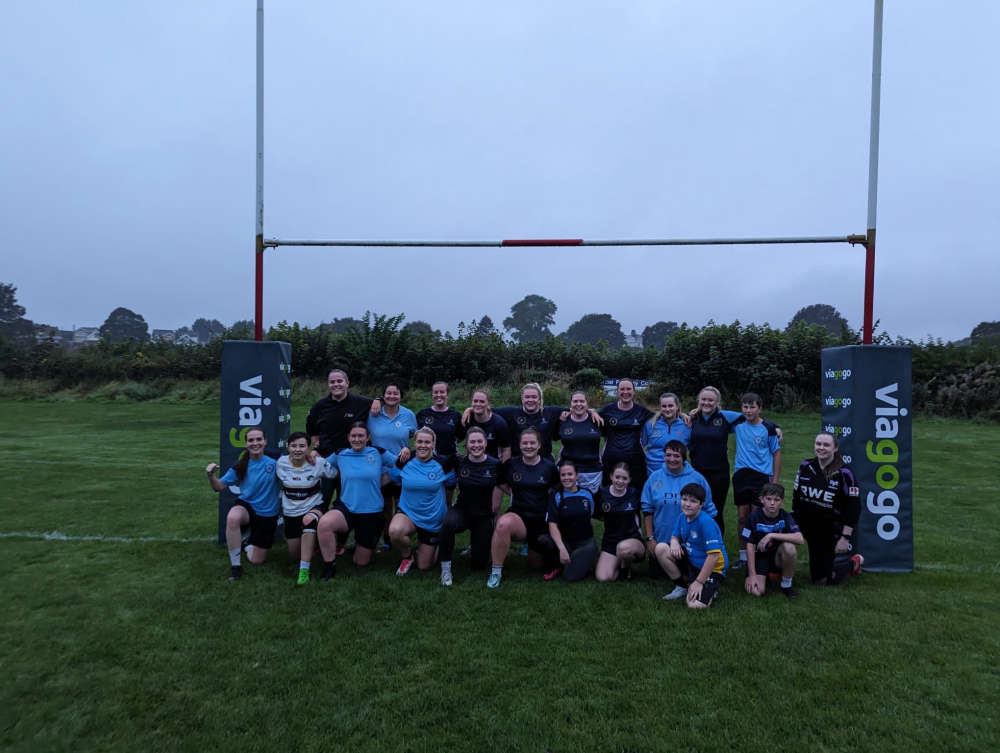 Meanwhile, it's been a huge season for the Heysham Atoms Ladies – their first full season as a team.
They have played eleven games over the last few months and captain Jadine McVernon says things have "really clicked' this year.
"We've progressed as a team in a big way. Even when we've lost games, we've kept our heads held high."
Highlights of the season for the Atoms' ladies include a 34-0 away win over Ashton Bears and a 12-10 win over Wigan St Judes, especially given that they suffered defeats in games against them earlier in the season.
"Some of the girls had never played rugby before they joined Heysham Atoms so to get some of the results that we have, has been brilliant. To 'nil' Ashton Bears was a huge achievement in our first full season.
"I can't tell you enough how much I've enjoyed being captain of this team. I grew up around the club and was involved but there wasn't a ladies' team, so to be captain in their first full season, to see us start to gel together and pick up those wins has been great."
Every single player has been great for the team this year, and standout players include Lucy Fretwell, Rosheen Nichol, Megan Lake and Rachel O'Connor.
The social aspect of the team is great too – Jadine says that bus trips away to other grounds "brought the girls together", while one event in particular led to a great opportunity.
"We organised a social event around the England v France ladies' and men's rugby league double header in April in Warrington, when we met (England and Leeds Rhinos rugby league player) Amy Hardcastle.
"Two of the girls are big Leeds Rhinos fans so they got in contact with her afterwards. She works for Rugby Cares, an amazing company all about rugby and mental health.
"She came to our club and did a presentation on rugby and mental health and we ended up playing a rugby game at the end. She even got her own Atoms' shirt!
"She was so down to earth and lovely, and it was a great experience."
Jadine and Caitlin Stokes were both selected for a development trial with the England Community Lions Women in June before their tour of Serbia next month.
Unfortunately, Caitlin couldn't attend due to injury but Jadine went, scoring the last try of the day.
Despite not making the team for the tour, Jadine says it was an "amazing experience" that she can "only take positives from".
"I was the only player from the local area but that was completely fine: I met some great people, I got stuck in and had a fantastic time!"
The Atoms' ladies are hoping to add new faces for next year when they make the "exciting" move to King George's Playing Fields.
"We are looking for more players and we are promoting that in the area. I would 100% recommend trying out rugby league if you haven't before, it's been great for me personally.
"For next year, we're hoping to get an under 14s to under 16s girls' team going.
"It would be great for young girls in the local area and hopefully a few years down the line, they could join the ladies' team!"
If you are interested in attending or want to find out more information about it, you can contact club secretary Dave Crow on 07966322864.
To find out more information about the club and/or to register interest in playing, visit their website and social media pages.