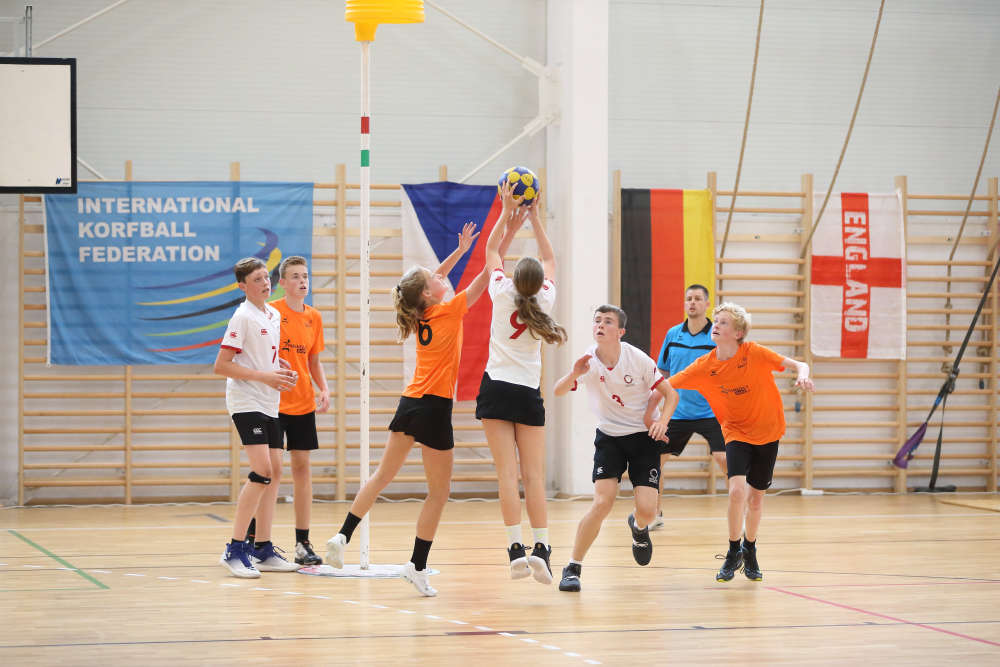 A new England Korfball North-West Academy is launching in Lancaster next month.
It is open to all athletes interested in developing their korfball skills and being selected to represent England in international competition. Lancaster Phoenix Korfball Club on behalf of the North West Korfball Association is launching the North-West Academy in September 2023.
Korfball is a mixed-gender team sport, similar to basketball and netball, played in more than 30 local primary schools over the last few years with regular local school tournaments.
For children who are aged over 12 on September 1 and not turning 15 before January 1, they can now develop further by joining the Academy programme.
Andrew Barnes, Academy Head Coach, said: ''We are very excited to be launching a regional academy in the North-West building on our work developing korfball in Lancaster and Morecambe.
''It's been evident from our work in schools that there are a huge number of talented athletes and we are delighted to be able to provide them with a pathway to be able to improve.
''We'll be offering extended training and competition against other areas, and if selected, athletes can go on to represent England.
''As well as our existing club players and those who have played korfball before, we would also love to see any players with good ball skills and game awareness, especially those who play netball or basketball as there are many transferable skills.''
This is part of England Korfball's new strategy for developing the Performance Pathway, which sees the set up of four regional academies (in the South-East, East, London and North-West regions) focused on the U15 age group. The aim is to broaden the base from which future England Korfball talent can be drawn.
The Academy programme will consist of monthly training sessions, four inter-region competitions in London and the opportunity to be selected to represent England in international competition. Academy training sessions will take place 10-2pm one Saturday a month at the Lancaster Royal Grammar School sports hall.
Athletes commit to the full one-year programme of 11 monthly training sessions and to the competition schedule.
The Regional Academy Programme will deliver aspects of youth athlete development including coaching focused on age appropriate and athlete-centred korfball development by qualified coaches, as well as access to an introductory level Athlete Development Training Programme focused on building physiological resilience in knees, hips and ankles in our athletes.
In addition, there will be competition opportunities, both national and international, based on pillars of development and performance which are matched to the developmental needs of the athletes
To register and for more information, click here