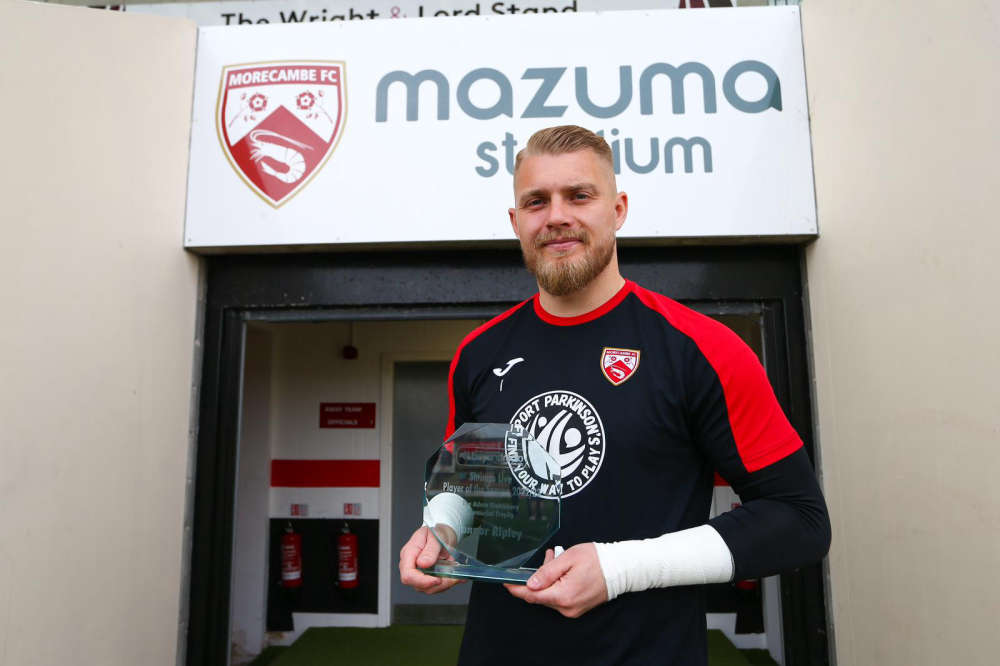 Morecambe goalkeeper, Connor Ripley, is the Beyond Radio Shrimps Live Player of the Season 2022/23.
The stopper becomes the second recipient of The Adam Stutchbury Memorial Trophy.
Connor, who joined the club last summer from Preston North End, quickly became a favourite among Morecambe fans with his eye catching displays, agility, and passion for his new club.
The 30-year-old has made 50 appearances for the Shrimps this season, including being ever present throughout the whole League One campaign, keeping ten clean sheets, and topping a number of the statistics charts for his volume of saves.
Click here to listen to our full interview with Connor:
Connor said: ''Personally, it's been a great season for me, with plenty of memorable saves, and I can only thank Morecambe for bringing me in and thank my teammates who have made it possible.
''I didn't have the best of times at Preston North End. My confidence was low, I was questioning whether I could play at this level. Greg Strong bought me in and said to me to just come and prove to yourself and others that you're a top goalkeeper and he gave me that belief that I can do what I've done this season.
''I had a manager who wanted me and believed in me. I've also had one of the best goalkeeping coaches I've had the pleasure to deal with in Barry Roche. I can't thank Baz enough for everything he's done for me. He made me believe in myself again.''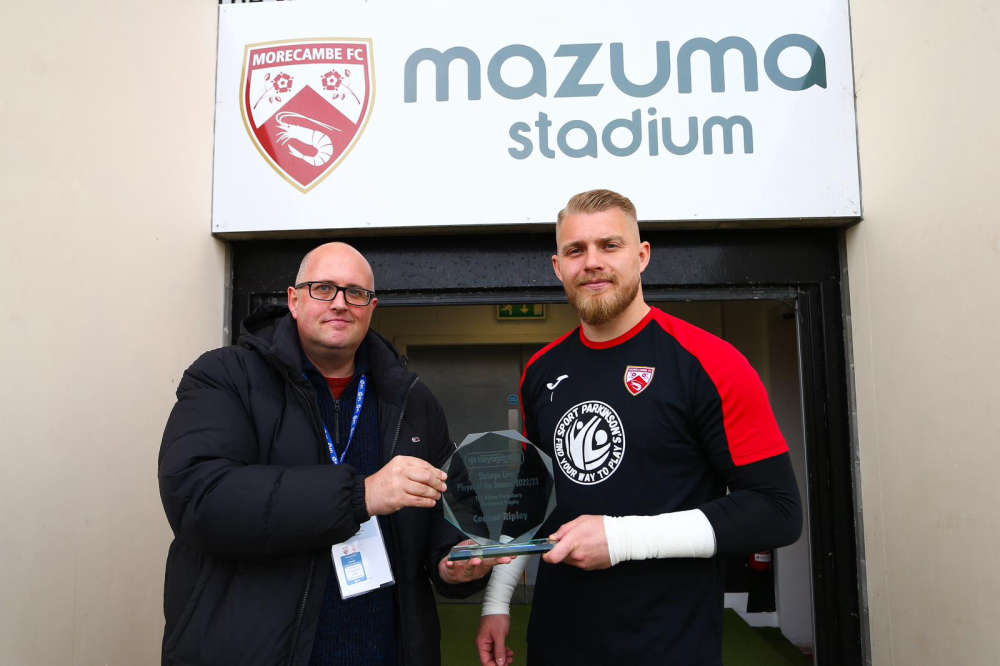 Above: Connor Ripley receives his Player of the Season award from Shrimps Live commentator, Dave Salmon
''I got sent a stat by a friend that shows I'm numbers one, two, three and four for most saves in a game this season. I enjoy making saves, and it's the job. It's great that I show off some of my skills.
''Everywhere I go I always try and connect with the fans. I'm a bit of a character and give everything for who I play for, as that's the kind of person I am.''