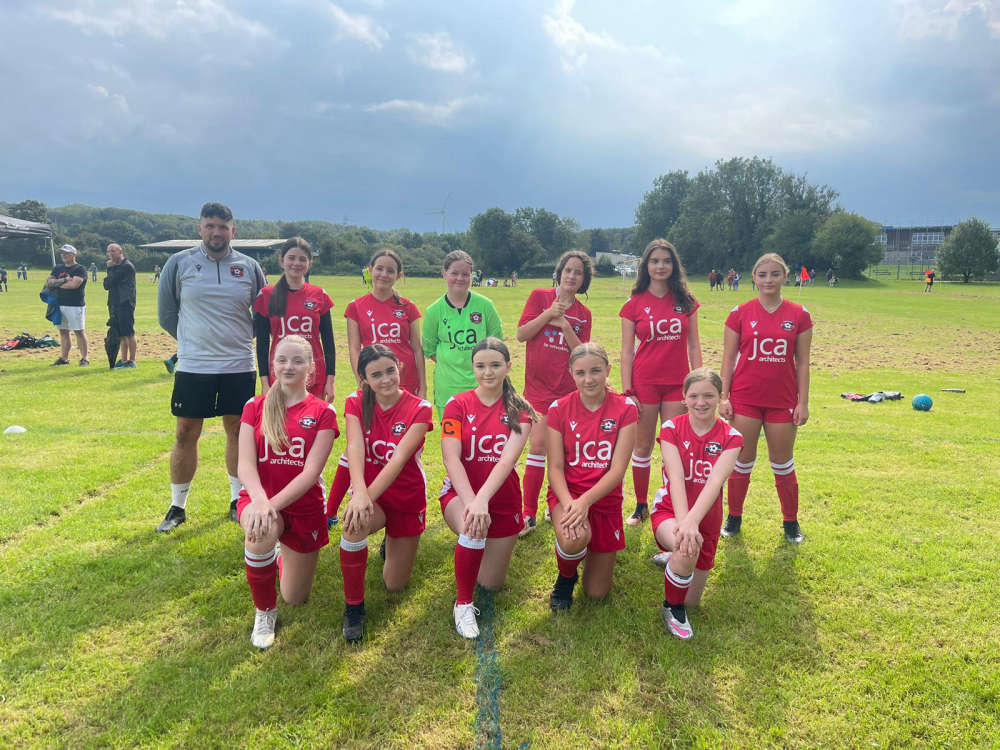 A local football club has been chosen as a finalist in the Lancashire FA 'Club of the Year' award.
Carnforth Rangers are one of two clubs up for the honour, along with Clitheroe Wolves FC, in the Red Rose Awards.
The winner will be announced on October 19 at the County Ground in Leyland.
The club's vice chairman Mike Darwell, who has been in that role since earlier this year, spoke to Beyond Radio about the nomination and other club matters.
"We are a big community club," said Mike.
"We have a big junior setup. We have a very strong link with the community and with Carnforth Cricket Club.
"The award is a really good one to be nominated for because the public nominate the clubs who get to the final, then it's up to the Lancashire FA to decide.
"I'd like to think that we've been chosen because of our commitment to promoting football for everyone. At junior level, we want to be providing a fun atmosphere for kids' football so they can have a positive experience.
"The work done at all levels is carried out by dozens of volunteers so that's another big part of being a community club."
The club has a huge junior section which keeps on growing, month on month, year on year.
More than 450 players are registered at the club, with 81 coaches involved as well, all of whom are volunteers.
The club has a total of eight home pitches for juniors and seniors combined, as well as five training venues, including Carnforth High and Bay Leadership Academy.
The new under fives players start playing this month, with Mike saying that parents are already enquiring about their children joining the team in 2024.
The club has also added two new girls' teams, which takes the total number to four.
Mike first got involved with the club in 2021 when he became the coach of the then Under 10s team, the group in which his son was playing at the time, and has continued to coach that team as they progressed as under 11s and now under 12s, and now coaches both the boys and girls of that age.
"One of our other managers in September 2021 set up, what would've been at the time, an under 11s girls' team," he said.
"My daughter asked if she could come along and play, like my son was doing.
"Very quickly, that under 11s girls' team grew from having six players to having about 30 at the time of the Women's Euros last summer. I think there was always a demand for a girls' team because before the team started, it was mixed.
"As soon as a girls-only team was made, demand went through the roof."
Last year, the under 11s girls-only team became the under 12s team, and an under 9s team began. Now, there are two under 13s teams - who play in an under 14s league – an under 12s team and an under 10s team.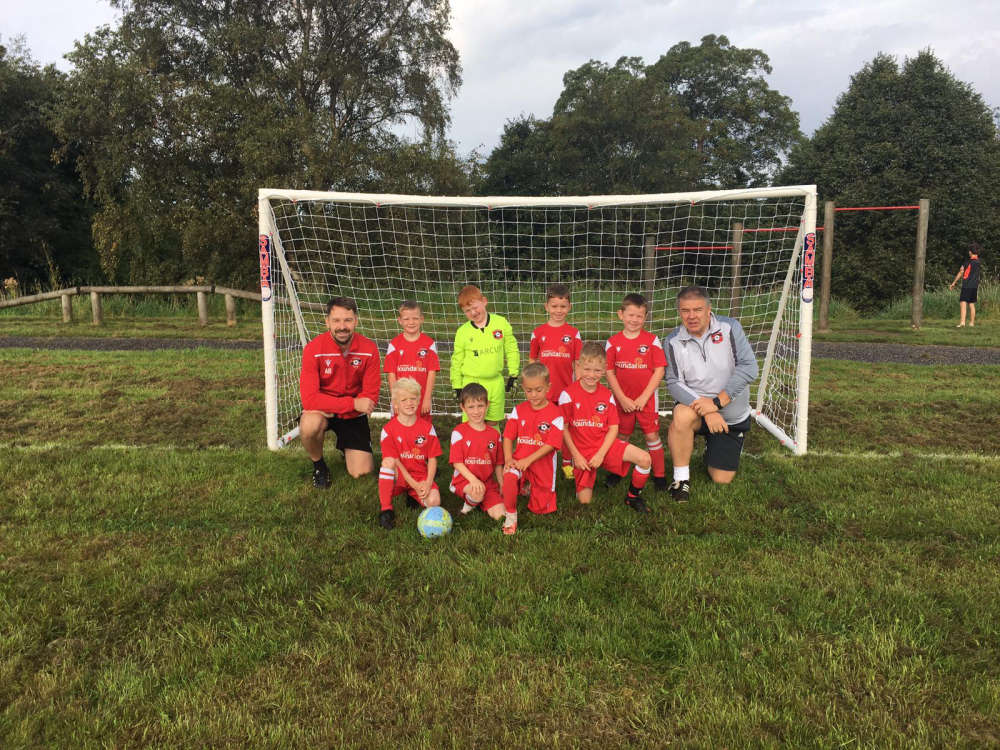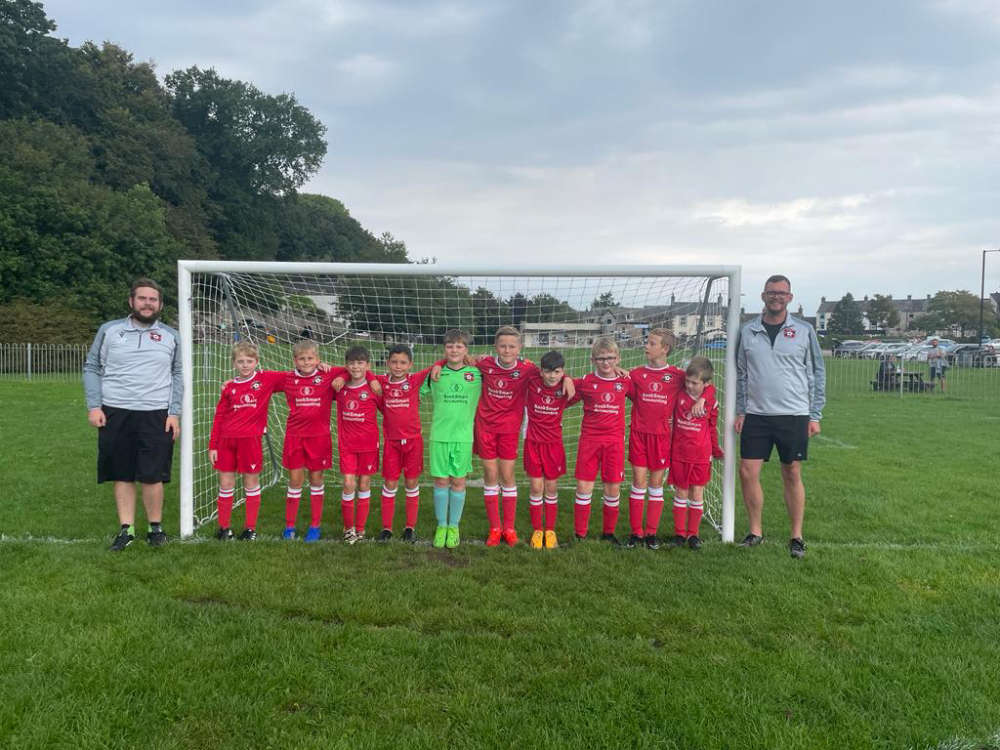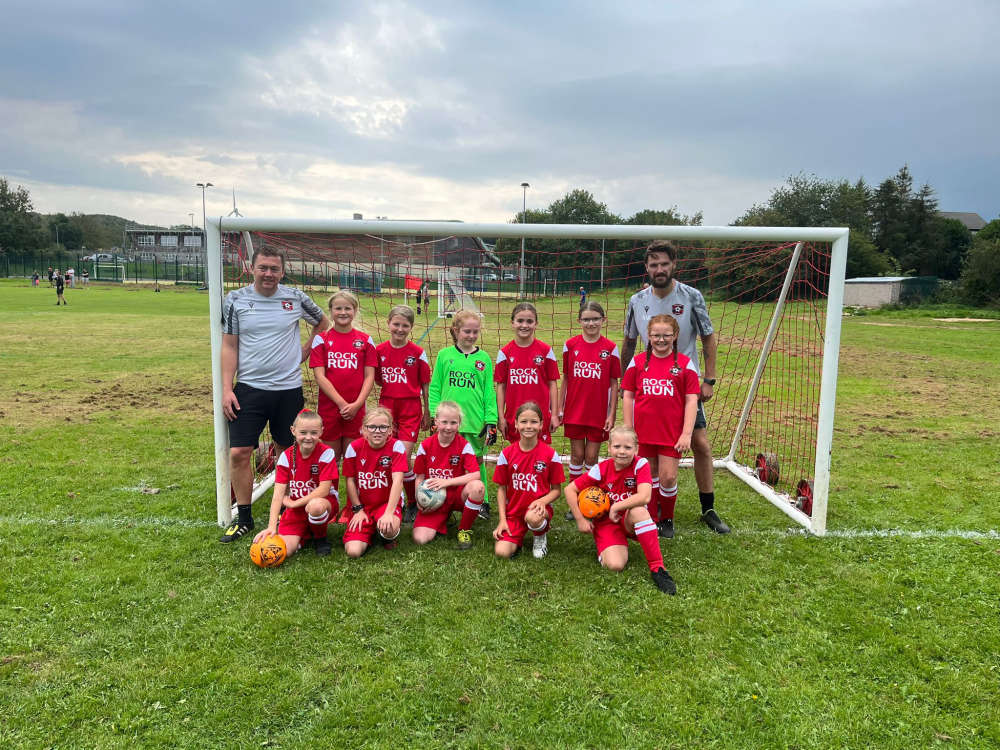 All junior teams at under seven level or higher compete in the Lancaster and Morecambe Service to Youth League, with two teams competing at all age levels – two under sevens teams, two under 8s teams, etc - apart from at under 14 level, where there are three teams.
The league season for those teams started this weekend.
The under fives and under sixes teams play friendlies rather than league matches.
The club now has 31 teams in total – four men's teams and 27 junior teams.
Mike's under 12s girls' team has 24 players which is realistically "the limit" for him and his coaches to be able to manage, especially as the maximum number of players in a matchday squad is 18.
Some other teams are in similar situations where demand is very high.
However, if your child is interested in joining one of Carnforth Rangers' youth teams, the club will try and accommodate them. You can contact the club's social media pages or message the junior secretary through the club website.
The club also has four men's teams.
The first team plays in the West Lancashire League Division 1, following their promotion from Division 2 in the 2021/22 campaign, and were West Lancashire League Challenge Cup winners last season.The second team plays in the West Lancashire League Reserve Division 2, and the thirds are in the Westmorland Football League Division 3 this season following promotion last year alongside being runners up in the Austin Wren Cup.
The fourth team - also known as the youth team - is in the Westmorland Football League Division 4 this year after leaving the North Lancashire and District Football League structure.
While they were a NL&DFL team, they won the league's Steve Presnail Printers/Whiteside Challenge Cup.