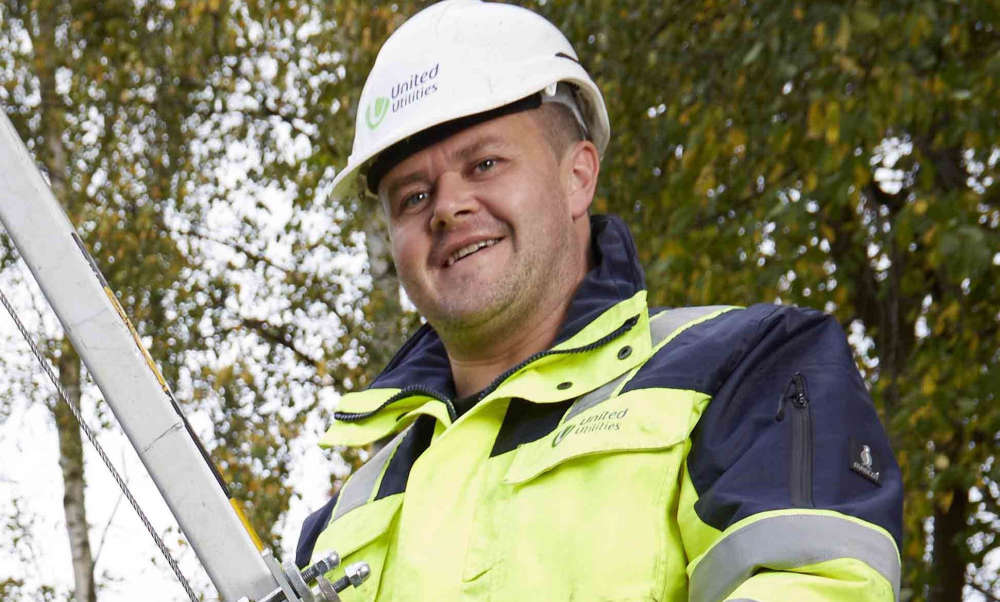 A team of United Utilities engineers found themselves in the right place at the right time to leap to the rescue after a vehicle collision on a busy Morecambe road.
Mark Moss from Preston is a mechanic on the waste water network in North Lancashire and was on his way to a team meeting at the Oxcliffe Road pumping station when he saw a smashed up car with a woman and her three children still inside. Wasting no time, he donned his high-vis jacket and went to the rescue.
After first helping the driver and her children get safely out of the badly damaged car, Mark and his colleagues Andy Taylor and Matthew Culkin got to work directing traffic and clearing up the debris scattered across the road.
Mark explained: "I'd arrived early at the station for our monthly team briefing so I nipped out to some milk from a nearby petrol station. As I was coming back I spotted the badly damaged car and could see the people were still inside.
"The driver was taking her three children to school when she was involved in a collision with a van. She was understandably very shaken up and the children were upset. As I was getting them safely out of the car, my colleagues arrived and they also stepped in to help.
"After getting the driver a chair to sit on, we checked everyone was OK and called the emergency services. It is a really busy road and the traffic was building up so we got to work clearing up the debris from the road and directing the traffic to keep it flowing safely."
The police thanked the team for making the area safe and keeping the traffic flowing and all occupants of the car were taken to hospital for checks.
Mark added: "The paramedics re-assured us that everyone would be OK, we were just pleased to be in the right place at the right time and able to help."