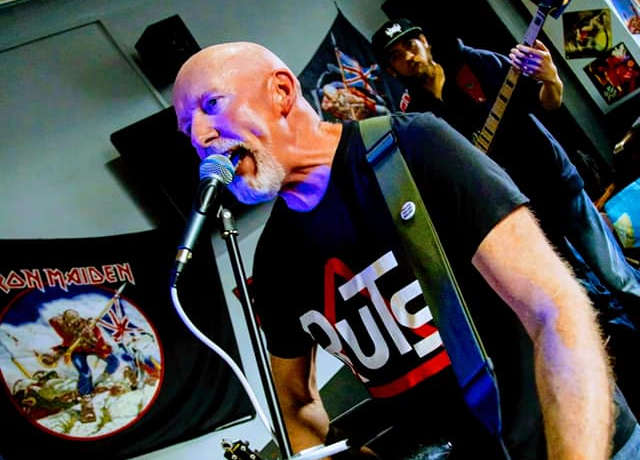 An all-day fundraising music event will be held for the second year running in memory of a popular Morecambe postman and musician.
The 'Our Good Friend - The Encore' day of live music will be held in tribute to Phil 'Doc' Dockerty on Saturday July 1 at The Bobbin in Lancaster.
Phil, who passed away in 2021 after a battle with cancer, worked as a postman at the Morecambe delivery office for nearly 40 years.
He was also a legend of the local music scene, performing in many bands including The Dead Puppeteers, Raw Material, The Nighs, Joe 80 and Dead Man's Hand.
Organiser Mark Simpson said: "With the kind blessing of his partner Sue Barnes and family, after the success of last year and for all those who were unable to make it, we are going to do one more all day fundraiser in aid of St John's Hospice Lancaster in memory of our dearly missed friend and local music legend Phil 'Doc' Dockerty.
"There will be an array of local artists and bands who have played with Phil and alongside him at numerous local gigs over many years. I hope that we can once again raise loads in celebration of Phil`s fantastic music legacy."
This portrait of Phil was painted on the hoardings outside the Frontierland site in Morecambe.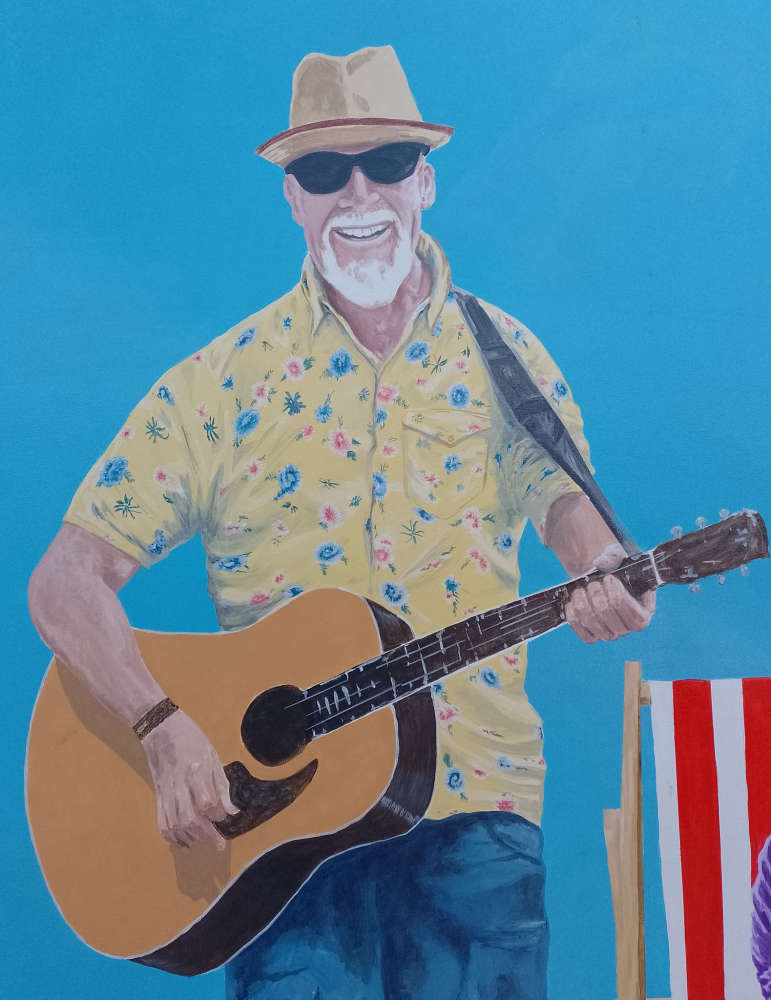 Collections for the hospice will be taken on the day.
The line-up, subject to change, is:
1pm-1.30pm John Walker
1.45-2.15pm- Lauren Mackenzie
2.30-3.00pm-Tom Woods
3.15-3.45pm-Kiwi (acoustic)
4.00-4.30pm-Inadequate Flaws
4.45-5.15pm- Amy Rae
5.30-6.00pm- The Nighs
6.15-7.00pm - The Dead Puppeteers All-Stars
7.15-7.45pm-The Glass Poppies
8.00-8.30pm- The Good Souls
8.45-9.30pm- The Section
9.45-10.30pm-The Call Up
10.45-finish- The Gaslike Anthem
Read more: Charity gig to pay tribute to much-loved Morecambe musician and postman - Beyond Radio