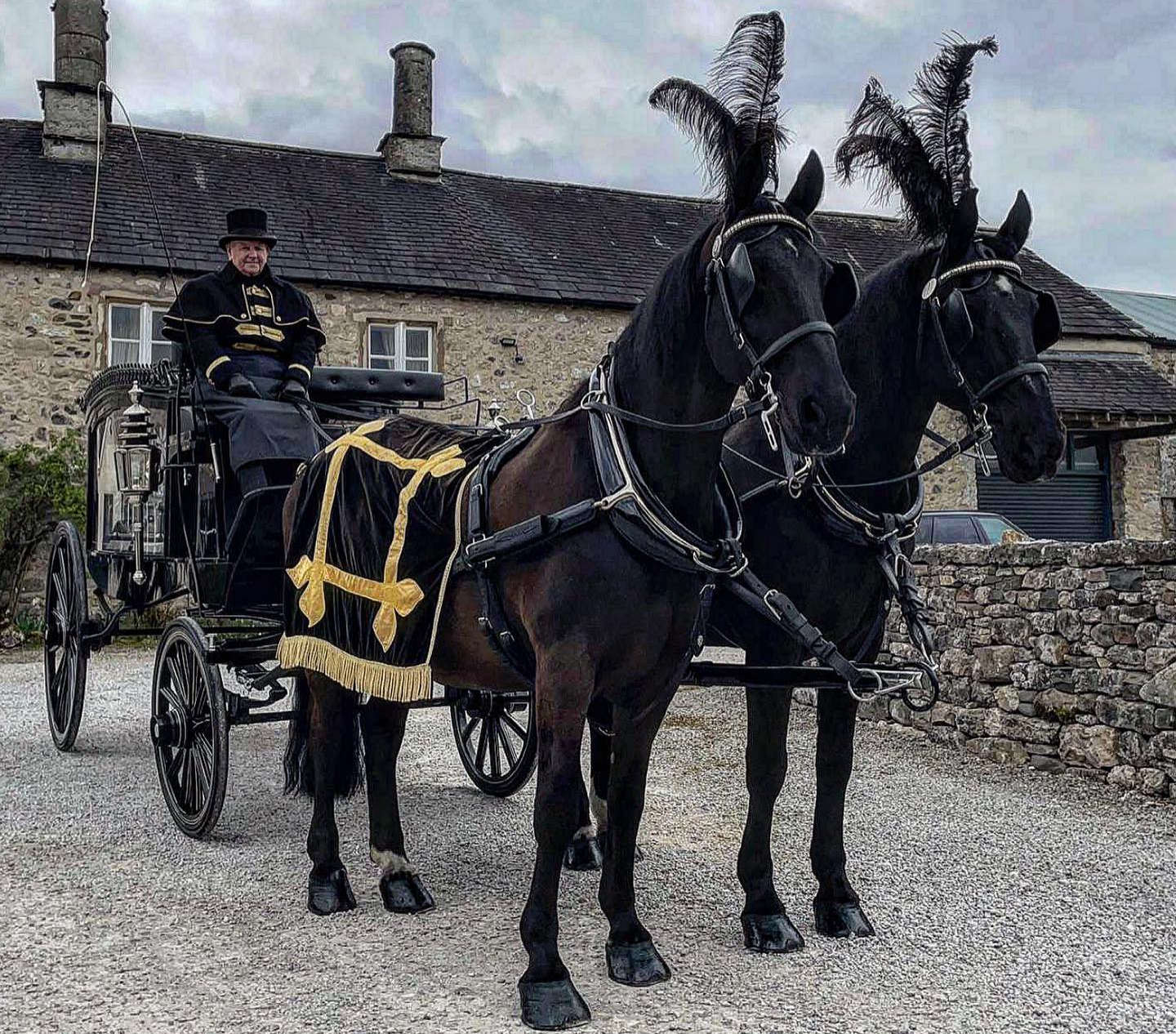 A firm renowned for providing horse-drawn carriages for special occasions has announced the death of one of its most popular horses.
Master from Downyfield Carriages at Middleton near Morecambe collapsed and died in the road on Tuesday at the age of 20.
Master was one of a team of horses at Downyfield Farm who lead carriages hired for weddings, funerals and other special occasions, working alongside his long-time partner Jip.
Online tributes to Master described him as a "stunning horse", a "kind, lovely soul" and "an absolutely amazing, beautiful horse".
Mick Gorry, owner of Downyfield Carriages, said that Master and Jip, both Friesian Gelderlanders, came to him from Holland when they were 18 months old and have been working together commercially for almost 13 years.
Mr Gorry and some of his team were out with Master, Jip and two other horses, when Master collapsed on Lancaster Road in Overton.
"We take the horses out every day, for four or five miles," said Mr Gorry.
"We came out of Overton and he started to waver, we pulled up and he went down on his knees.
"He collapsed onto the road and lay there. People were pulling up alongside, very concerned.
"Jip stood there like a statue. He knew what had happened.
"Master was a gem of a horse, very reliable. He did a lot of weddings and funerals for different people in the area."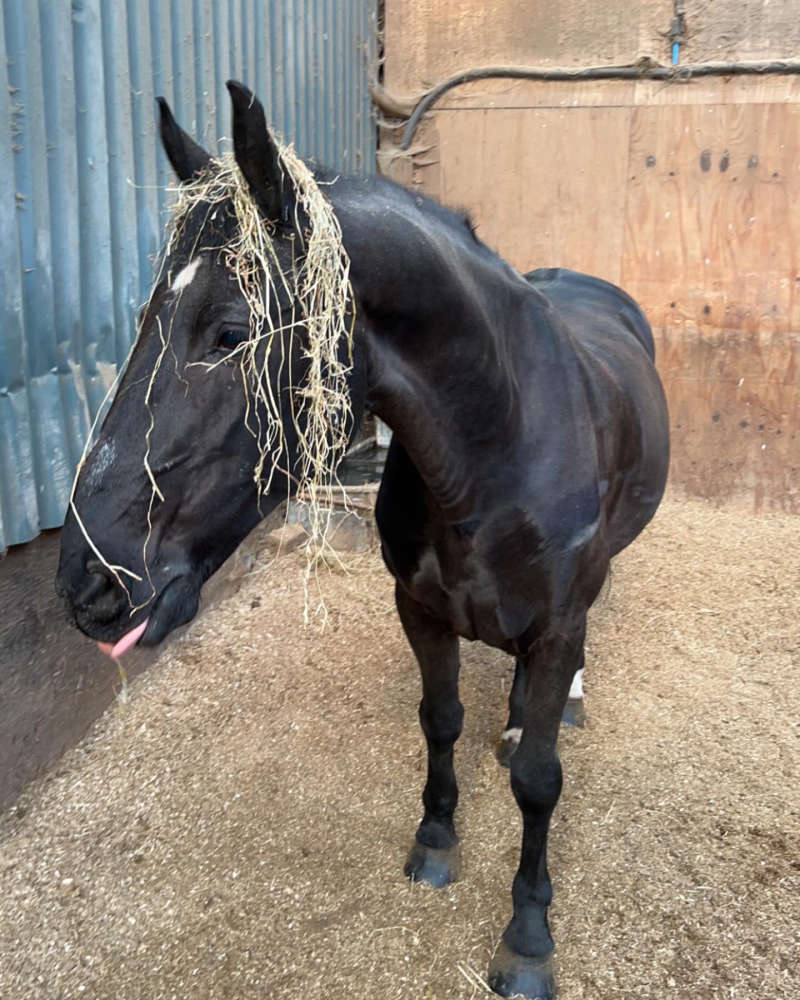 A post on the Downyfield Carriages Facebook page said: "It is with much sadness that we have today lost one of our team here at Downyfield," said
"Master was such a character in so many ways.
"Master and Jip were a great pair of horses and over the years have had the honour of giving many people a gracious send off.
"Master and Jip came to Downyfield at 18 months old and at the grand age of 20 did us proud.
"He will be greatly missed and remembered by all he served. Rest In Peace Master, from the Downyfield team , and Jip."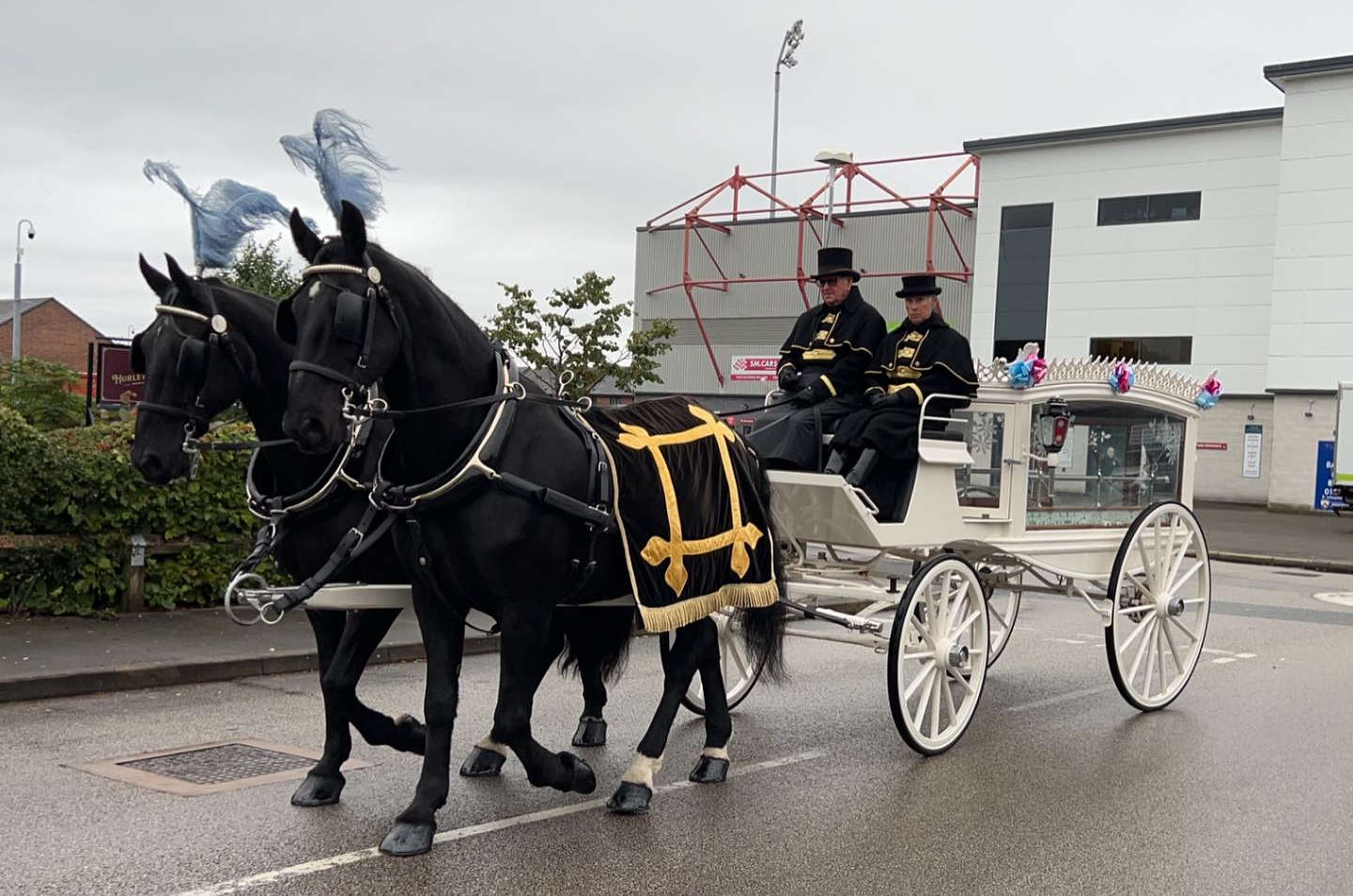 Mr Gorry, 80, has a lifelong passion for horses sparked by working with his father Joe, who drove tourist landaus on Morecambe Promenade.
He would often accompany his dad and his friend Jack Stamper, a Morecambe legend famed for his landau and charabanc business.
Mr Gorry breeds and trains carriage horses, owns an extensive collection of horse drawn vehicles, has a livery stables and also provides classic cars for hire.
He also founded JM Gorry & Son transport firm on the White Lund Industrial Estate in Morecambe.