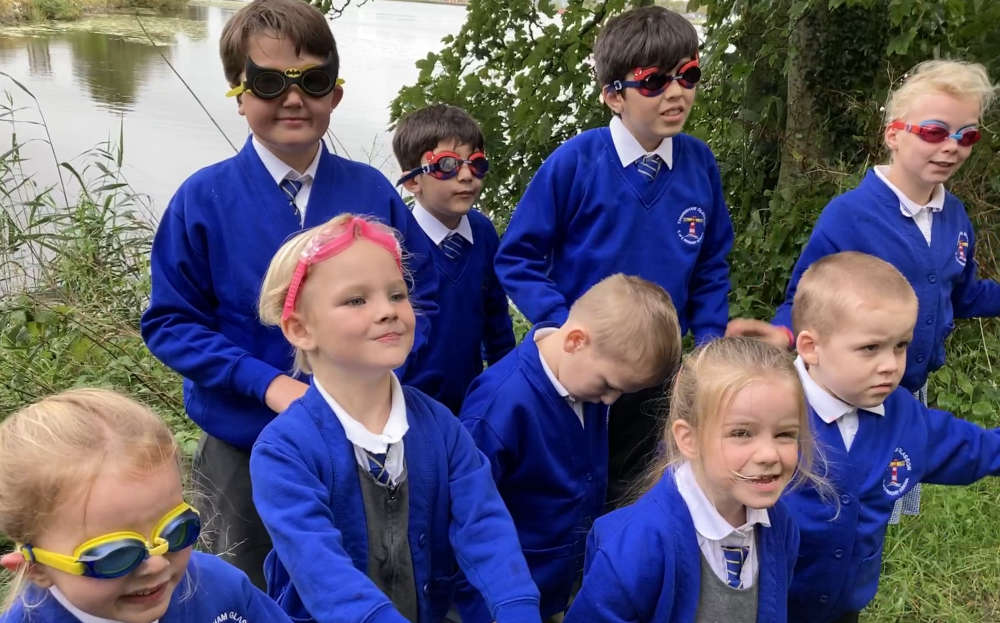 Pupils at a local primary school have been able to enjoy swimming lessons thanks to a Lancaster Port funding initiative.
All classes at Thurnham Glasson C of E Primary School are having swimming lessons thanks to the support of the Lancaster Port Commission (LPC), who look after the Port at Glasson Dock.
"We're really pleased that all our children from Nursery to Year Six have swimming lessons in the Autumn and Summer Terms," said headteacher Mrs Rune Duncan.
She added: "The support from the LPC covers the cost of the sessions at Lancaster University's swimming pool, including transport.
"We are surrounded by water so it's really important that the children know how to keep safe in and around it.
''By the end of primary school, all children should be able to swim at least 25 metres unaided in a pool, using a range of strokes, and be able to do safe self-rescue in different water-based situations. The children also learn about our coastline by fundraising for the RNLI.''
EYFS Leader at the school, Miss Tessa Gibson, said: "As well as the practical skill of swimming and being safe in and around water, there's so much value for the children.
''Personal hygiene, dressing, and undressing are a big part of our personal development curriculum. It is really special for us to get into the minibus and head to the pool to swim together as a whole school."
Built in 1833 for the benefit of the children living around the Dock and on local farms, the school continues to serve the local community and enjoys close links with its community and the church, as a Church of England school.
"We've got a great relationship with the Port and they take an active interest in the school and our children,'' adds Mrs Duncan.
''Every time we walk to church, they look out for the boat that the Port invited them to name, and they love having members of the Port team at special events like our playground opening and dance performances.
''The swimming lessons are another example of that close connection. It's a brilliant investment in the community and local families and we are incredibly thankful to the Port Commission for their support."