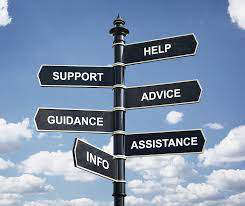 Throughout Covid-19, Lancaster City Council has made strong links with community groups, businesses and residents in response to the many negative impacts the pandemic has had on people's wellbeing. Feelings of social isolation, loneliness, and disconnection have all dramatically increased.
To combat the effects of the pandemic, the council and its partners are launching a Connecting Communities programme to bring people back together and provide support through the recovery from Covid-19.
The programme will kick off on Thursday November 25 with a Community Conversation from 6.30pm-8pm. It will reflect back over the pandemic and the actions which have taken place to date, along with a discussion on the next steps.
Join the event to hear from the following speakers:
Yak Patel – Supporting diversity, inclusion and social justice
Sarah Baines – Our wellbeing district and supporting wellbeing and mental health
Councillor Caroline Jackson – Ending homelessness and fair work and wellbeing
Rachel Tyrell Smith – Supporting action on food insecurity and community power and resilience
You can sign up for the event by visiting www.lancaster.gov.uk/community-conversation.
Councillor Caroline Jackson, leader of Lancaster City Council, explained: "Although the pandemic has been devastating for many, one of the positives to come out of it is the way communities have worked together to support each other. There have been some truly inspiring examples of people and organisations going the extra mile to provide a glimmer of hope among the darkness.
"We want to build on and use that energy to make positive changes across a range of public services as we continue the recovery from Covid and I would urge anyone who wants to help make a difference to join us at our next Community Conversation."
The Connecting Communities programme covers three strands:
• Community Conversations
Hosted by Lancaster City Council and its partners in health and the voluntary/community sector, these monthly discussions aim to support wellbeing and community building in our district.
• Community Support Network calls
Monthly online meetings that provide the opportunity for communities to connect with the council and with each other to discuss matters that are important to them and to hear their thoughts about the area and what needs to be improved.
• Communities Together
An opportunity for people from different faiths and the community to come together with representatives of key agencies to build relationships and share experiences and knowledge to improve community cohesion.
If you would like to get involved or just find out more, visit www.lancaster.gov.uk/connecting-communities.