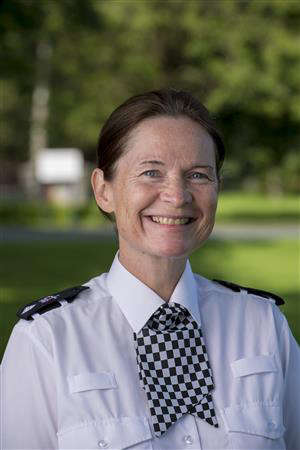 A new Divisional Commander has been appointed for Lancashire Constabulary's West Division, leading policing in Lancaster and Morecambe, Blackpool, Fylde & Wyre.
Speaking of their new role Chief Supt Karen Edwards tells us:
"I have 26 years' service with Lancashire Constabulary, starting my career in 1995 as a PC on foot patrol in Skelmersdale. It's a privilege to now be leading policing in this area."
"My priorities are to reduce crime and anti-social behaviour and to protect and build trust within the communities of West Division. I expect my officers to carry out more proactive work focusing on burglary, robbery and anti-social behaviour. I'm passionate about seeking longer term solutions to all policing issues and will work closely with partner agencies to agree joint outcomes to deliver services that best meet the needs of our communities."
"Residents in the area can be reassured that I am committed to keeping people safe and working alongside them to address the issues that matter most to them. I will not tolerate criminality or anti-social behaviour and will work with the community to bring to justice those individuals who insist on causing harm to good law-abiding citizens."
"I will support my officers and staff to ensure they have the skills, confidence and equipment to carry out this challenging and complex job, ensuring they strive to provide the best quality of service to members of the public."
"I want to engage with the communities across my division and encourage residents to complete the Lancashire Talking survey, which can be accessed via the Lancashire Constabulary website. Tell us your views and concerns around crime and disorder in your local area and I will use this information, alongside crime data and intelligence, to ensure I make the best use of my resources to meet the needs of communities."