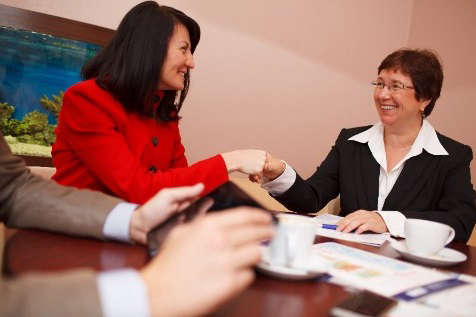 Lancaster and District Chamber of Commerce will now recognise Morecambe by changing its name for only the fourth time in its 126-year history.
Each name change has reflected the differing emphasis on the Chamber's activities and priorities in the area and the new name, the Lancaster and Morecambe Chamber of Commerce is a perfect encapsulation of that philosophy.
Approximately 45 per cent of the Chamber's members are based in the Morecambe area and with the increasing national and international focus on Morecambe, given the coming Eden Project North and other exciting developments in the area, the Board of the Chamber thought it was an appropriate time to reflect this in their trading name.
Chris Gardner, President of the Chamber and Director of Waters and Atkinson Accountants in Morecambe, said: "When we put the proposal to change the name to our members at our recent AGM, it received unanimous support and I am yet to speak to anyone who thinks it is a bad idea. It seems that everyone is optimistic about Morecambe's future which, it has to be said, has not been the case for most of my lifetime.
"As someone who is both financially and emotionally invested in the town, it delights me to see my sunny hometown on the up! As a Chamber of Commerce, we will shout loud and clear about what a great place Morecambe is to work, rest and play and ensure that members across the District can play a part in the town's growth."
Tarnia Elsworth, Vice President of the Chamber and Director of TP Financial Solutions added: "This is an exciting time for our district, and indeed our chamber. Our name historically included Morecambe in the title and was sadly taken out by decision makers in the 80s"; She continued: "The re-inclusion of Morecambe represents the fact that a significant portion of our membership is in that area of the district, and as a sign of our commitment to further boost that relationship.
"A key remit of Lancaster & Morecambe Chamber of Commerce is to represent our members to all key decision makers in the district and beyond, as a keen advocate of Morecambe myself, it is only right that we as a chamber recognise Morecambe's importance in our district through this name change and that we continue to positively advocate for the brilliant business community that exists here."
The name change comes into effect immediately.