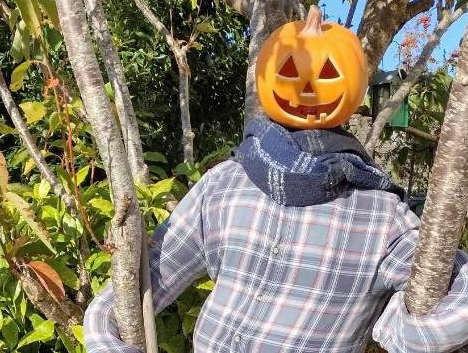 Residents in Morecambe have been displaying 'Halloween scarecrows' in their gardens for a new competition.
Organisers of the Westgate Scarycrow Trail hope it will now become an annual event in the Westgate area of Morecambe.
The winning scarecrow was on Thrimby Place, which also won 'Best Scarycrow Street'. Runner-up was a house on Burdock Walk.
A spokesperson for the competition said: "Such a great effort by people on the Westgate Scarecrows. For those streets that have entered well done and hopefully more will join in next year.
"The judges had a hard task picking a winning street."
Westgate Tyres sponsored the trophy for Best Street and an Asda voucher for Best Scarecrow.
The scarecrows can be seen tonight (October 31) on Foxfield Avenue, Thrimby Place, Westgate Avenue, Burdock Walk and Melling Court in the Westgate area.
Here are some of the entries!