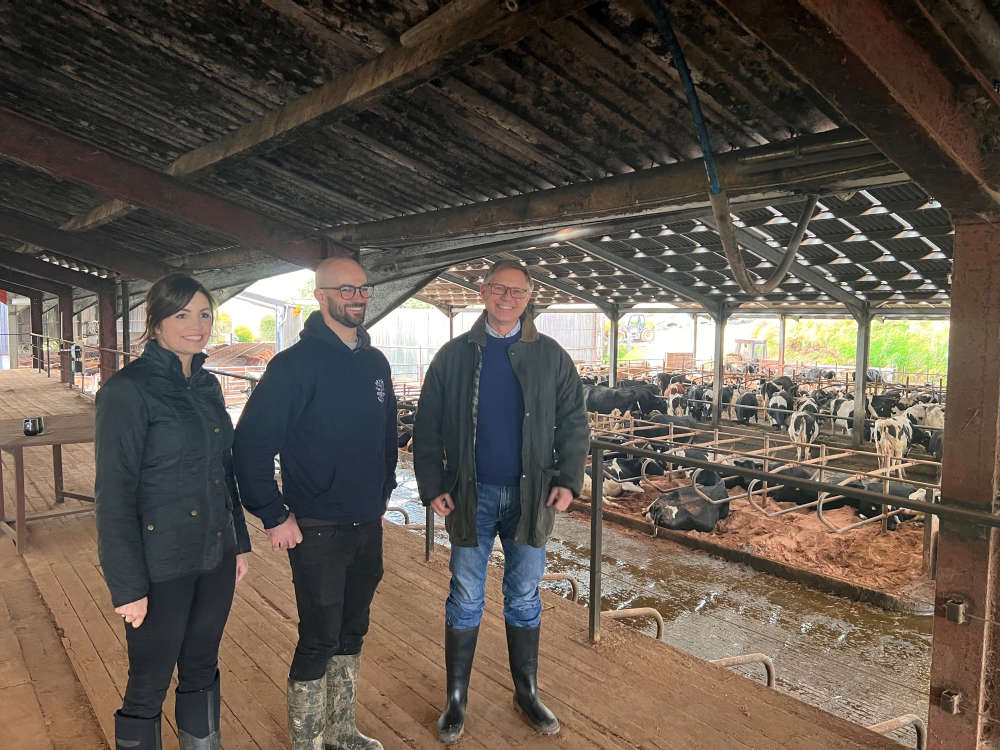 The Morecambe MP has stuck on his wellies and visited a local farm to find out about how cows are going green.
David Morris went down to Brades Farm to learn more about the sustainable farming methods pioneered by farmers and agritech company Mootral.
Mr Morris said the visit marked "an important milestone in the race to net zero" carbon emissions.
Brades is run by the Towers family, and is based at Farleton near Lancaster.
The farm has been distributing milk in the Lancaster area since the 1970s.
Ed Towers helped to develop speciality barista-quality milk, designed for pouring into coffee. Now between a third and half of the farm's milk production is distributed to UK coffee shops, restaurants and hotels.
Ed Towers from Brades Farm is pictured below with David Morris MP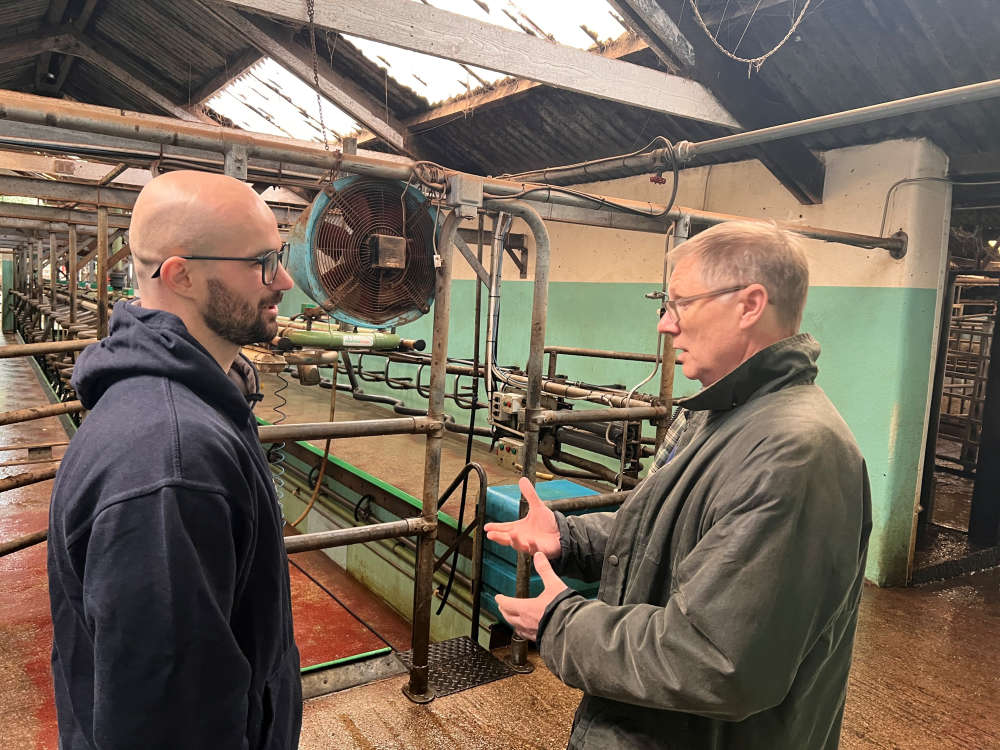 Mr Morris said: "It was a pleasure to visit Brades Farm and see first hand how Morecambe and Lunesdale is leading the way in tackling agricultural emissions and providing much needed financial support for farmers with Mootral.
"Innovation is required in all sectors if we're to become a science superpower, reach our net zero targets, and provide energy security at home. It's great to see the private sector step-up and we hope to champion these solutions on a much larger scale."
He said the visit highlighted the need for "closer collaboration between Government, agriculture, and innovation to provide scalable solutions for farmers facing the pinch".
Mr Towers said: "UK farmers are the stewards of our environment and will be fundamental to the transition to net zero.
"Farmers have the levers to combat climate change and protect nature, and they need the support of industry and government to develop a practical roadmap to climate-friendly farming."
Mr Morris also met with food supplement company Mootral.
Mootral has developed a natural feed supplement called Enterix which reduces methane emissions in cattle.
Thomas Hafner, CEO of Mootral, says: "Farmers across the UK want solutions that allow them to reduce emissions and future-proof our food system.
"Mootral is meeting this demand and empowering farms like Brades to do just that."
Last month, Defra (the Department for the Environment, Food and Rural Affairs) committed to working with industry to reduce methane emissions in livestock through the use of methane-suppressing feed products, to help the environment.
The products are expected to enter the market in 2025.