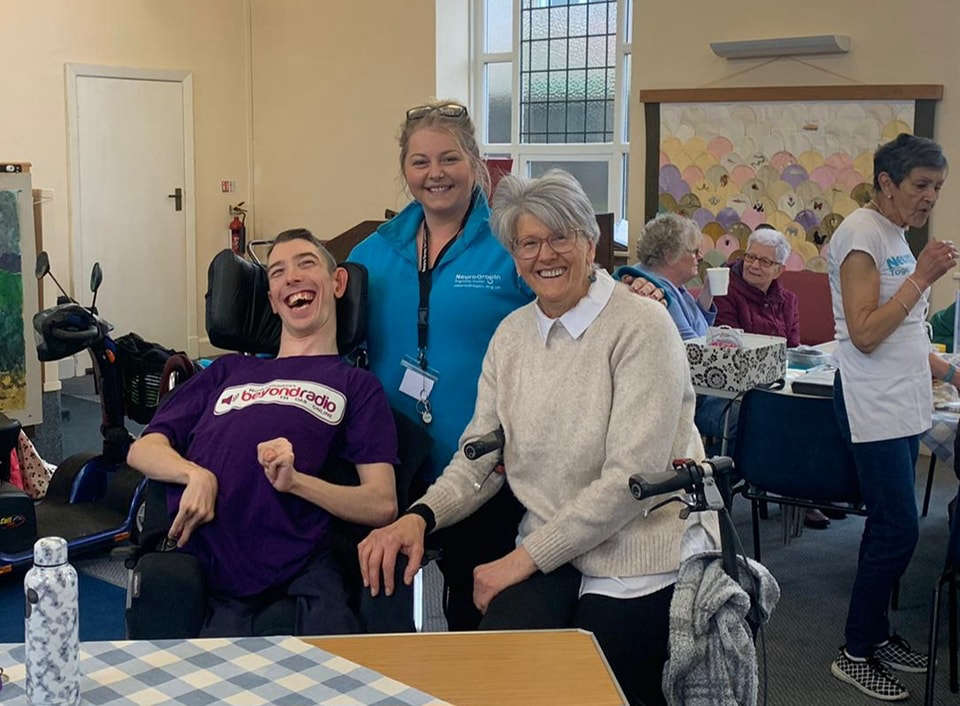 Four community groups in Lancaster and Morecambe are celebrating receiving the King's Award for Voluntary Service.
Award winning charity, Neuro DropIn, the volunteers at Halton Gardening Group, Morecambe Winter Gardens Preservation Trust and Morecambe Girls Football Club have become recipients of the highest award a local voluntary group can receive in the UK, an award which is equivalent to an MBE.
Established in 2011 after founder Sharon Jackson realised there was a need for a local charity for local people with neurological conditions, Neuro DropIn provides a range of classes, invaluable support and a friendly place to meet.
They offer a unique and welcoming place for anyone affected by a neurological condition, such as multiple sclerosis, motor neurone disease, Parkinson's disease, stroke, epilepsy, dementia, cerebral palsy, Huntington's disease, ME, MG, MSA and acquired brain injury.
Sharon Jackson, Neuro DropIn Founder and Director, said: "I never imagined when I founded Neuro DropIn back in 2011 that I would one day be proudly and gratefully accepting such a prestigious award on behalf of every single person who has ever gifted their time, energy, skills to the charity.
"My own diagnosis with a neurological condition in 2001 left me floundering, and I wanted to make navigating through diagnosis and living with change less scary for other people. A big task that's impossible without the support from our volunteers. A KAVS is the highest award for volunteering that can be bestowed in the UK. It's amazing to receive this honour and I am so very proud of Team Neuro DropIn."
Halton Gardening Group is made up of a group of volunteers based in the village of Halton, and have been recognised for restoring village heritage and public garden areas, providing community development and integration.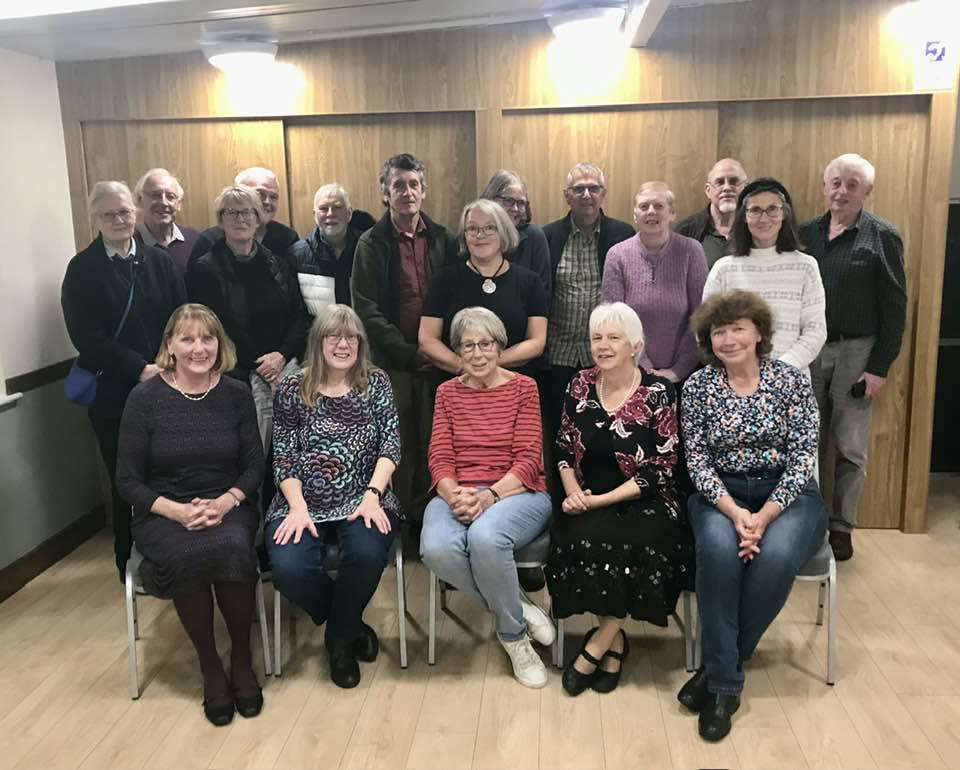 Monica Williams Chairperson for the group said: ''Over the past few years we have renovated the Memorial Jubilee Garden which was donated to the village by the Reverend Hastings in memory of his parents, and brother who was killed in the First World War.
''Also, in commemoration of the Silver Jubilee of King George V in 1935. We also maintain planters throughout the village, a wildflower banking and a terraced area in the grounds of the community centre.''
"We are delighted that our group's work has been recognised in this way. However, we could not do what we do without the support of the community in Halton with Aughton. We are grateful for the support for our fundraising plant sales and garden safaris over the years, and for the many personal donations made to help us fund the projects we have undertaken in the village".
Morecambe Winter Gardens Preservation Trust is also a recipient.
The Trust is run by a group of volunteers based at the Morecambe landmark, and is a registered charity. With a board of Trustees drawn from the local community and over 45 volunteers we operate and restore the Grade II* listed theatre.
Currently on the Buildings at Risk Register, it is one of the premier examples of Victorian seaside architecture but was left neglected and closed for many decades. Saved by the Preservation Trust and the former Friends of the Winter Gardens, the building is under restoration, with funding from Historic England, Theatres Trust and DCMS Arts Council. Over the past three years they have raised £4.6 Million towards the restoration and revitalisation of the venue.
Chair, Professor Vanessa Toulmin, said: ''We are delighted and humbled to announce that the Morecambe Winter Gardens Preservation Trust has been awarded the King's Award for Voluntary Service.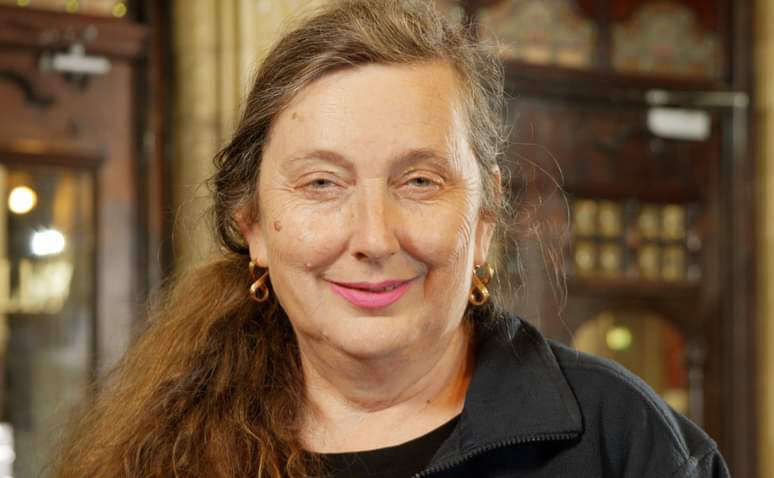 Above: Professor Vanessa Toulmin
''We would just like to take this opportunity to thank our amazing volunteers, trustees, supporters and those who nominated us. It is a wonderful honour for us all and recognises the hours and hours of selfless dedication shown by all the volunteers. Thank you all and lets celebrate the achievements of them and all they do for the Winter Gardens.''
Morecambe Girls Football Club is also a recipient, in recognition of 'nurturing an inclusive community, promoting physical and mental wellbeing through girls football.'
The club is the home of football for females of all ages in the Morecambe and Lancaster district, with ten junior teams playing in either the Poulton and District Primary League or the South Lakes Girls League, and are the biggest and most successful club in the area.
All four organisations are among 262 charities, social enterprises and voluntary groups to receive the prestigious award this year. Their work, along with others from across the UK, reminds us of all the ways fantastic volunteers are contributing to their local communities and working to make life better for those around them.
The King's Award for Voluntary Service aims to recognise outstanding work by local volunteer groups to benefit their communities. It was created in 2002 to celebrate Queen Elizabeth II's Golden Jubilee and, following his accession, His Majesty the King emphasised his desire to continue the Award.
Recipients are announced annually on November 14, the King's Birthday. Representatives of both groups will receive the award crystal and certificate from Amanda Parker, Lord-Lieutenant of Lancashire, at a later date.
In addition, two volunteers from each group will attend a garden party at Buckingham Palace in May and June 2024, along with other recipients of this year's Award.