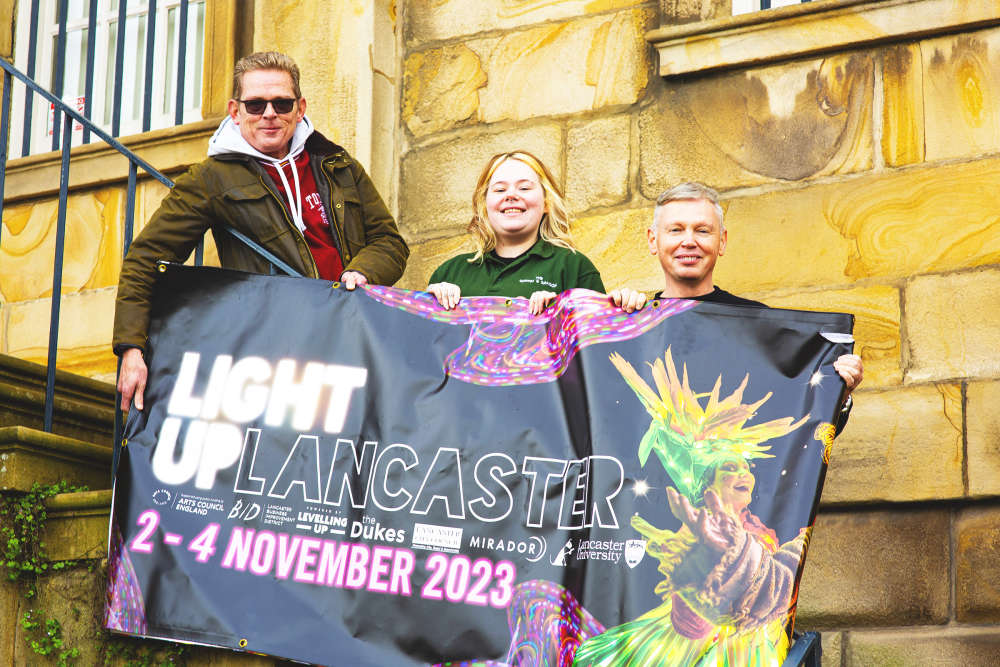 A group of Lancaster quayside businesses are teaming up as part of next month's Light Up Lancaster.
Organisers of the free, family festival, which runs for three nights from November 2-4, say they have been inundated with local businesses stepping up to help in any way they can to make this year's light festival a huge success.
Now, a group of Lancaster businesses based on St George's Quay are investing in Quay Lights – a beautiful addition to the city centre light art trail.
Quay Lights involves the Wagon & Horses, George & Dragon, Quite Simply French and the Maritime Museum.
Bill Johnston of the Wagon & Horses on Lancaster's historic quayside explained: ''We're big supporters of Light Up Lancaster and how it provides a wonderful free festival for families to enjoy. That's why we wanted to do our bit down on the Quay.
''Across all three nights of the festival, there will be four buildings along the quay lit by lighting designer, Brent Lees which will act as a beacon drawing people into the city.''
Light Up Lancaster artistic director, Julie Brown, welcomed the backing, adding: 'This is a fantastic gesture and a feather in the cap for these businesses to come up with this great initiative.'
''We would really struggle without businesses offering to help in a remarkable variety of ways, from pledging financial support to logistical help and expert services.''
Lancaster BID is part of the steering group delivering the event and others to chip in include The Borough, The Duchy of Lancaster, Silver Door, Farrell Heyworth, Kanteena, Bier & Twist, St Nics Shopping Centre, Atkinsons and Supa Scaffolding.
''These are just some of the local businesses supporting the event,'' Julie added.
''We're incredibly thankful that so many business owners are positive when we ask them to get involved in helping to make the festival happen, and even come up with their own unique ways to get involved.''
For the full lineup of events click here