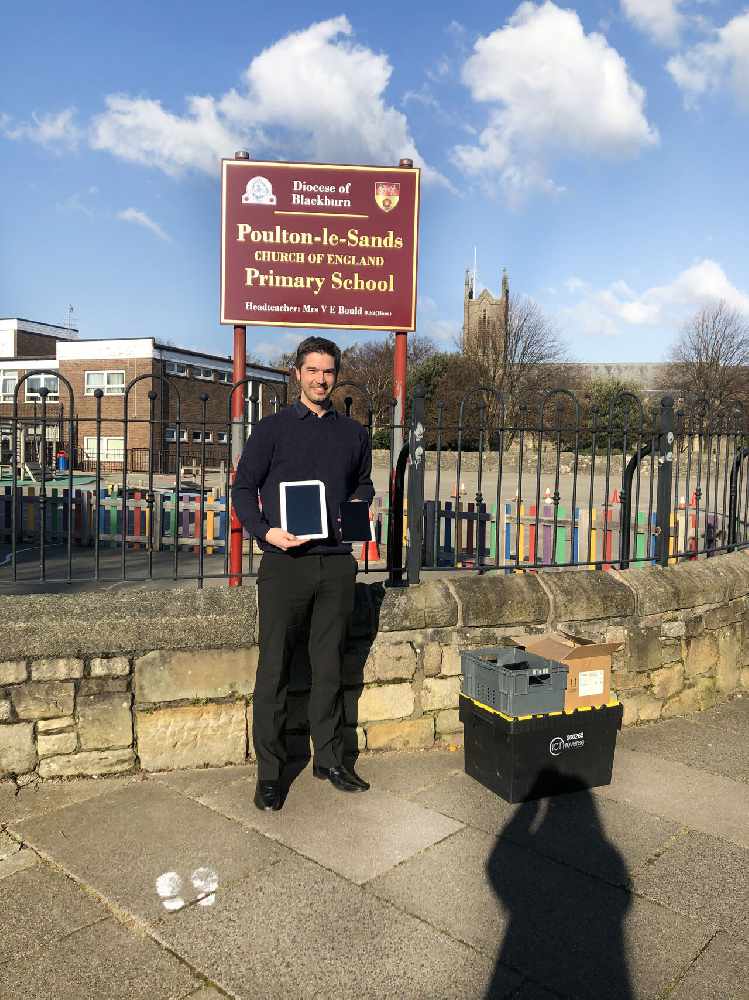 As more children are finding it difficult to access online learning, Laptops for Kids aim to help as we hear about their most recent donation of tech to a local school.
Recently Beyond Radio reported on the shortage of computing equipment for children as more parents are home schooling due to the Covid-19 pandemic (read more here: https://www.beyondradio.co.uk/news/local-news/laptops-for-kids/)
We recently spoke to Claire Louise who is the project coordinator for the project. You can hear this interview again as part of our 'Beyond Radio Community Spot':


'Laptops For Kids' is a local group who aim to repurpose surplus IT equipment to enable children to access online learning for their home schooling.

Megan Davis from ICT Reverse in Morecambe is one of the team members helping to support the campaign and she tells us:

"A really proud and fulfilling moment for me at work today, [as] we dropped off 19 tablets to a local school that will be given out to children so they can access their home learning."
"Although in the grand scheme of things this is a small contribution just hearing how much it meant to the school has really inspired me to do more"

Send us your devices – it doesn't matter how old these are, but they must be in working order. We will data wipe your device to HMG IS5 (infosec Standard). Once the hard drive has been wiped, we'll install a new operating system and will deliver it to a child who can't currently get online for virtual lessons.
Megan tells us: "If you have any laptops or tablets you're wanting to donate please email me at: megan.davison@ictreverse.com"
Here's some more handy links relating to this project:
Donating devices > https://lnkd.in/egVQHF8
Donating money > https://lnkd.in/eNz6_Q7
Donating time & knowledge > https://lnkd.in/ed5TSbF