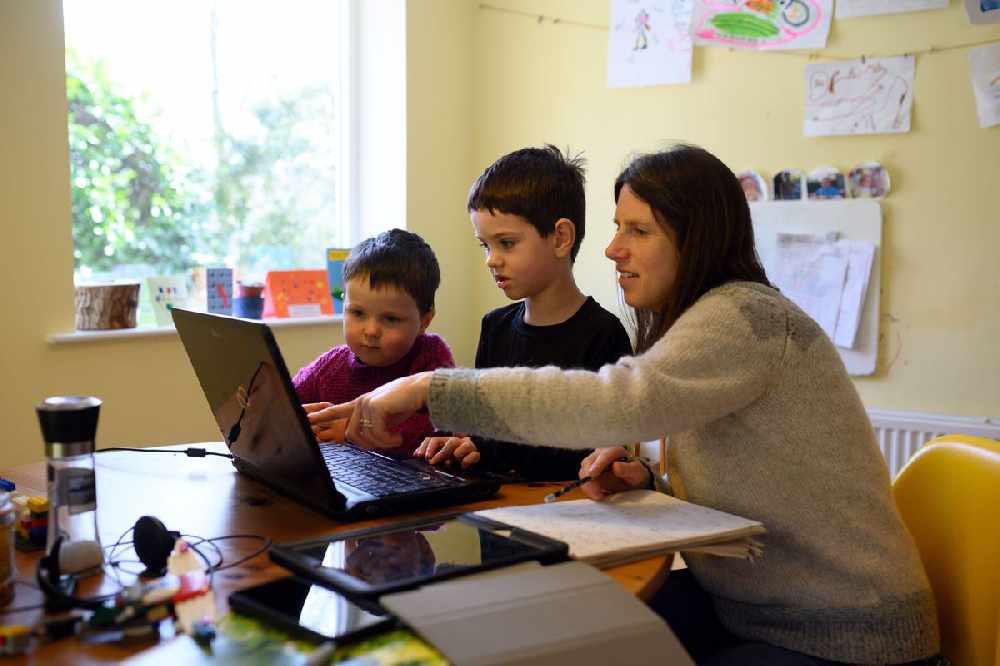 A new initiative across North Lancashire aims to 'close the digital divide' and tackle the issue of a lack of IT equipment in the home for those families who are home schooling.
Do you have laptops or tablets that could be distributed to families to support digital learning?
This latest 'lockdown' differs from the last couple. This time, schools are teaching National Curriculum to keyworker children in school, and through Google Classroom and other web-based resources to children at home. This means that if you live in a house with no device or internet, or a house with one laptop being shared between several people, then you're being seriously left behind.
We know that business can help. We want your old hardware to go to these families.
Send us your devices – it doesn't matter how old these are, but they must be in working order. We will data wipe your device to HMG IS5 (infosec Standard). Once the hard drive has been wiped, we'll install a new operating system and will deliver it to a child who can't currently get online for virtual lessons.
We also want to provide 4G dongles so children who need them can get connected online. If you can help us with this, either by providing dongles or data please let us know!
Donate your device here: Megan.davison@ictreverse.com
ICT Reverse, a specialist data removal company has volunteered to collect (local to Lancaster District and Wyre), data wipe and distribute devices. You can co-ordinate collection or postage of your IT equipment by contacting Megan.davison@ictreverse.com
If you have any data security concerns, ICT Reverse has all the necessary accreditations and collect from industries who deal with really confidential data, including police, councils (including Lancaster City Council) and hospitals. 100% of the data on the devices will be destroyed using Blancco Erasure Software and any devices that fail will have the hard drive removed and shredded.
ICT Reverse uses an AAR system which enables you to track your device and evidences that data has been wiped. They can provide a full Due Diligence pack in the event of environmental audit.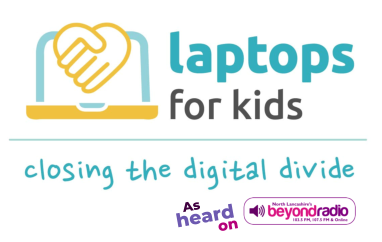 Questions?
1. Which devices can you accept?
Any laptop or tablet with its charger/power lead which is in good working order.
This project aims to get devices out to schools in a really short time, so we do need kit that is still working fine.
2. Is my device too old?
As long as it still works, donate it!
3. Should I include any information with my device?
We need to have any passwords, and to know who you are – this means we can keep track of your device and let you know where it has gone!
4. What happens to my laptop once I've donated it?
Your device will be data wiped to HMG IS5 (infosec Standard), and tablets will have all their data erased and are factory reset. Once the hard drive has been wiped, equipment is upgraded, a new operating system is installed, the device is safety checked and then we will deliver it to a child who can't currently get online for virtual lessons.
5. How do I know all my personal information will be deleted properly?
We take our responsibility to safely handle your device and any information left on it extremely seriously. All devices are securely stored and wiped using the highest standard security software available.
6. Are you making a profit?
No, there is no profit being made. ICT Reverse, a Morecambe based specialist IT firm, has kindly agreed to collect, wipe and distribute all donated devices free of charge.
7. How will you decide who will get my device?
Devices are issued to schools who can pass them to families currently without digital access. In this way we can make sure that your device is going where it is most needed.
8. What happens to my device after lockdown?
As the devices are allocated to schools, it will be for schools to determine how long devices will remain with the original recipients, or at what point they will be returned to school or given to another family.
More Questions? Talk to Project Co-ordinator ClaireLouise@tsvb.co.uk