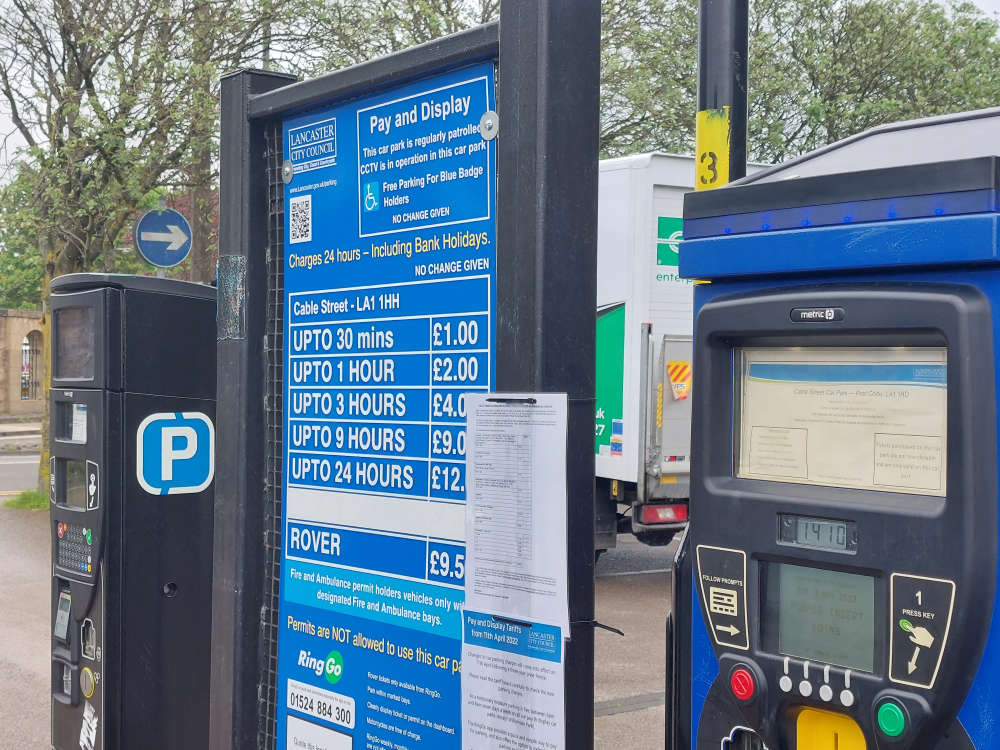 Lancaster city centre will still have "the appropriate number" of car parking spaces in future - says the council - amid fears over the closure of car parks.

Lancaster City Council said they are working on a blueprint for off-street parking after concerns raised by the local business community.

Plans to revamp the Canal Quarter area of the city includes proposals to cut public car parking spaces over the next three to 10 years. The Nelson Street car park is also due to close in 2024 to make way for housing, with the loss of 105 spaces. There are also plans to build 139 homes on the St Leonardsgate car parks.

Meanwhile, the Castle multi-storey car park has been closed for several months for repairs, further cutting down the available spaces for parking in the city.

The council, which owns many of the city's car parks, has pledged to look at the issue, saying they will try to make use of "spare capacity that already exists in other car parks within the city to reduce any impact".

This comes days before a 'The Future of Lancaster City Centre Car Parking' Q&A organised by Lancaster BID, an independent body representing local businesses.

Businesses in the city centre have been worried about the possible reduction of off-street car parking spaces and how this will impact their trade.

The Q&A will take place at the Lancaster Grand on Monday, November 13, from 6pm.

Read more: Public meeting to be held on future of Lancaster city centre car parking - Beyond Radio

"We understand there are concerns, particularly from the business community, about the plans for the Canal Quarter and the impact on the number of parking spaces that will be available," said Councillor Jean Parr, cabinet member with responsibility for planning and placemaking at Lancaster City Council.

"On average our car parks run at somewhere between 60 per cent to 85 per cent occupancy so there is scope for some reduction without it effecting the ability for people to find a space.

"We're also expecting demand to fall in the coming years as more people use public transport or other means of travel such as cycling and walking.

"That being said, there will always be a need to provide parking spaces, which is why we'll be setting out what we will be doing in mitigation and we welcome the views of Lancaster BID and other stakeholders to make sure we're taking everything into account."

A masterplan to transform the Canal Quarter area of the city, and improve the derelict areas within it, was approved by the council in July and will eventually see the building of hundreds of new social, affordable and private housing units.

The council says that expected improvements to public transport and other initiatives "should see demand for parking spaces fall".

"Development of the Canal Quarter has been on the cards for many years," said Councillor Nick Wilkinson, cabinet member with responsibility for regeneration, skills and digital innovation at Lancaster City Council.

"We are all acutely aware of the national and local housing crisis and it is vitally important for local people and the local economy that we help to provide much needed, good quality, and affordable housing for local people.

"There are few other sites under the city council's control where we could undertake similar housing schemes that will attract a comparable amount of investment, and we must make sure that we take advantage of this opportunity. "The people that move into the new properties will also be consumers for services provided by businesses in the city centre, however, I do also recognise the need to maintain the appropriate number of parking spaces for visitors to our beautiful city."