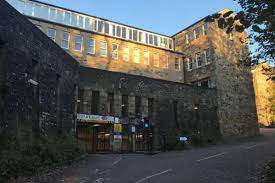 A multi-storey car park in Lancaster will remain closed until further notice for safety reasons.

The Castle Car Park has been shut since the beginning of June when concrete began to fall from the ceiling on the upper level.

Lancaster City Council had hoped to partially reopen the car park but today announced they had been forced to keep it closed until repairs can be made to correct structural defects.

A surveyor's report has revealed that the problem has been caused by steel reinforcement rods that have rusted under the surface of the concrete.

"We know that people will be disappointed but there is a real danger that someone could be seriously hurt so we've reluctantly had to make the decision to close the car park until further notice," said Councillor Jean Parr, cabinet member with responsibility for planning and placemaking (pictured below).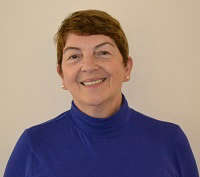 "The council leases the car park and we're in the process of speaking to the holders of the head lease to the building so they can make the necessary repairs as soon as possible."
Permit holders will be able to continue to use the other permit car parks within the city, including Dallas Rd, Auction Mart and Upper St Leonardgate.
Last month, Lancaster Business Improvement District (BID) spoke out about a loss of car parking spaces in the city.
The BID, an independent body representing city centre businesses, said they had "cause for concern" over the potential loss of car parking spaces due to plans to revamp the Canal Quarter area of Lancaster - which includes building new houses on car parks in Nelson Street and St Leonardgate.
The BID spokesperson also said: "Castle Car Park, previously named Parksafe and now operated by Lancaster City Council under a long lease, is currently closed due to 'structural surveys' with no timescale given as to when this might be resolved.
"This already reduces the available parking in the city centre."
At the time, Councillor Nick Wilkinson of Lancaster City Council said: "With reference to the Castle car park, the level of occupancy has traditionally been low but we are working on a plan for a partial reopening and will update again very soon."