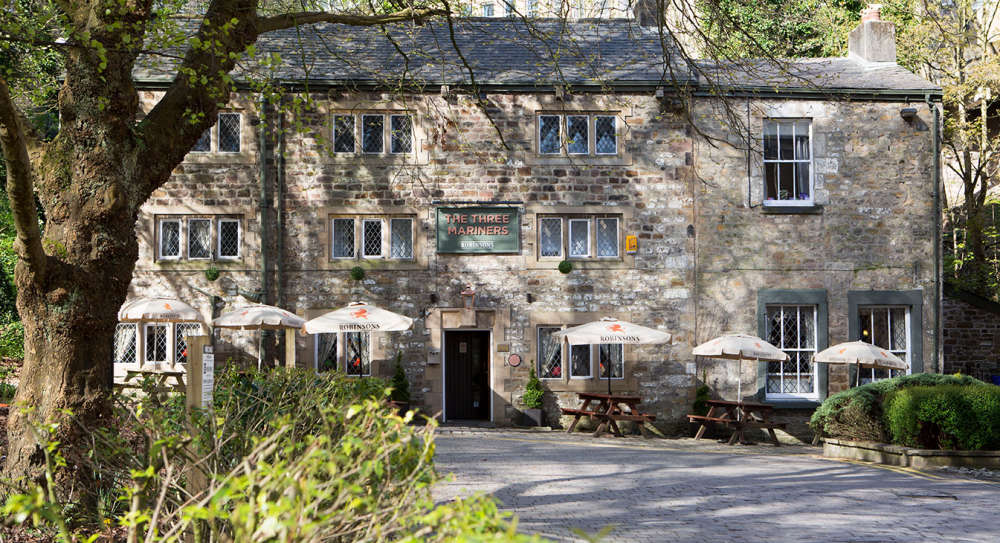 The oldest pub in Lancaster has reopened after a major internal refurbishment.
Beyond Radio popped into the Three Mariners on Bridge Lane ahead of its grand reopening after several weeks' closure, on Saturday, October 7.
The Grade II pub dates back to the 15th century and owners Robinsons Brewery has invested in an extensive revamp of the interior.
We spoke to Pascal Meulemeester, company secretary, to find out more.
LISTEN to our interview with Pascal here
"The pub was a little bit old and out of date downstairs so the brewery decided to redo the whole pub, not making it look modern, but give it an old, warm homely feel, which I think they've succeeded with," said Pascal.
"With a listed building like this, a modern interior wouldn't fit and the customers wouldn't like it.
"So they've taken out all the old interior downstairs, built a whole new bar, all in oak so it's new but looks like it's always been there."
The pub is run by Pascal and landlord Dan Taylor, who also has The Black Horse in Preston, and general manager Gemma Proctor, with head chef Amber Bailey.
Take a look at how the new Three Mariners looks inside.