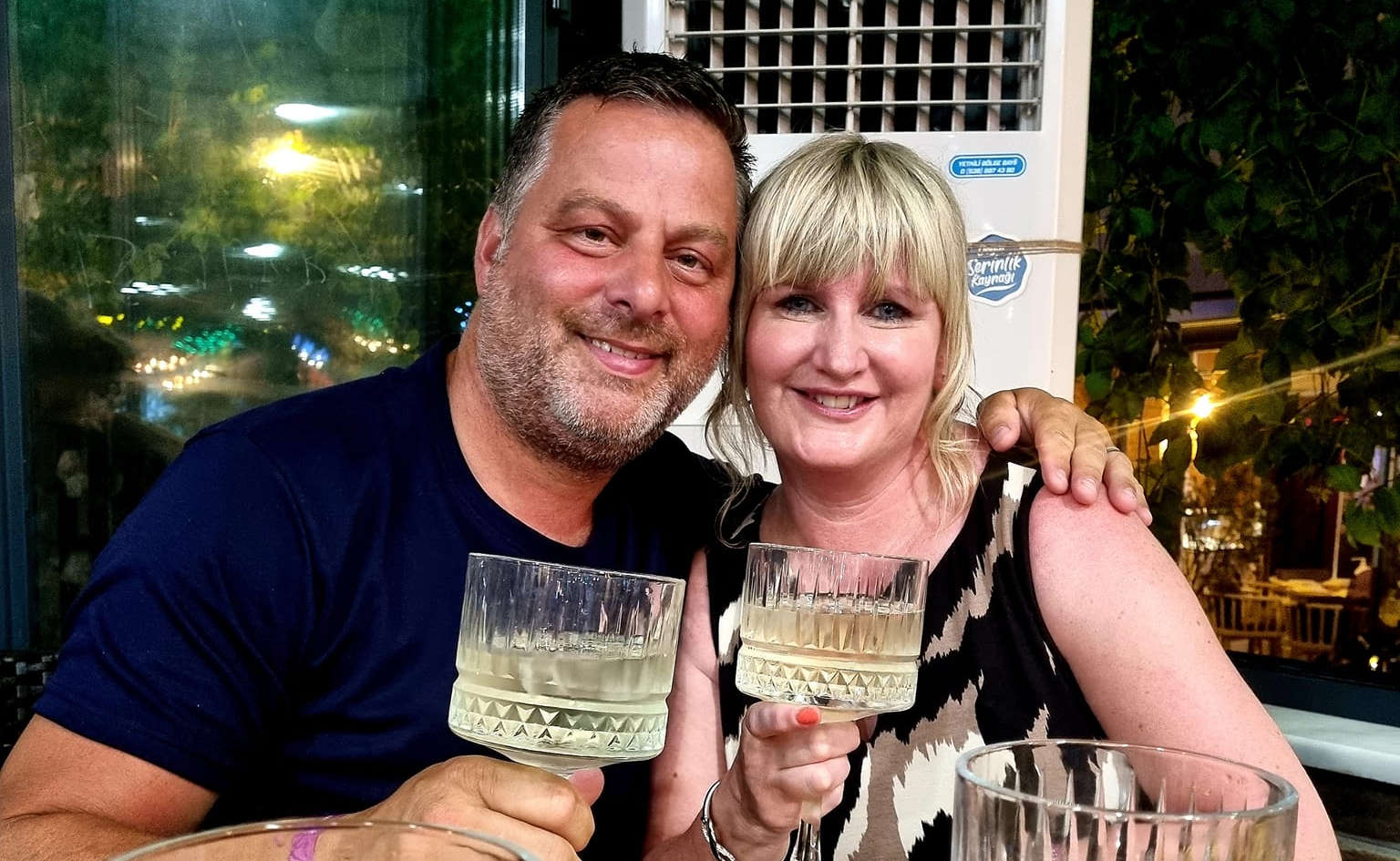 A dad-of-three who battled cancer says a fundraising Halloween display in his garden is all the more poignant this year because his wife is now also fighting the disease.
This is the third year that Chris Dickson has opened his Halloween-themed front garden in Morecambe to the public to raise money for CancerCare.
Chris was diagnosed with bladder cancer at the age of 37 but is now cancer-free after a seven-year battle against the disease, which included 92 doses of chemotherapy and an operation to install a new bladder.
But earlier this year, the family suffered more devastating news when his wife Sharon was diagnosed with breast cancer.
Chris said this is why it's all the more important to raise money for CancerCare this year, as the charity has helped the Dicksons so much.
LISTEN to our interview with Chris Dickson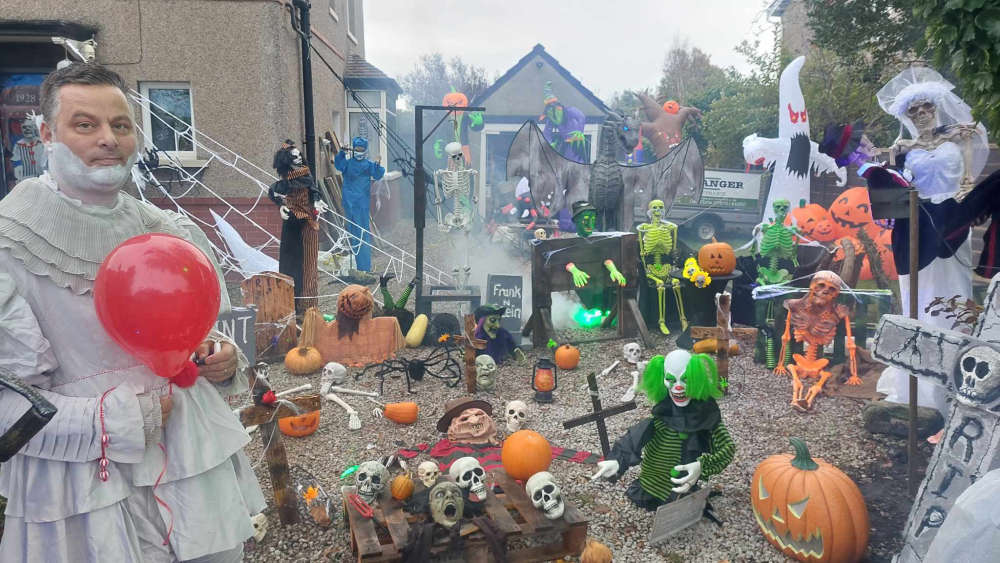 "CancerCare looked after me for seven years," he said.
"More poignantly at the moment, my wife has just been diagnosed with breast cancer so it means so much to us this year to raise as much as we can for CancerCare, because they provide such an amazing service locally for so many people.
"My daughter Maisy, we told her about her mum, because she knew she was going for appointments and surgery, so Maisy goes for a 1-2-1 session that they offer. It's not just the person with the cancer, it's the families they support as well."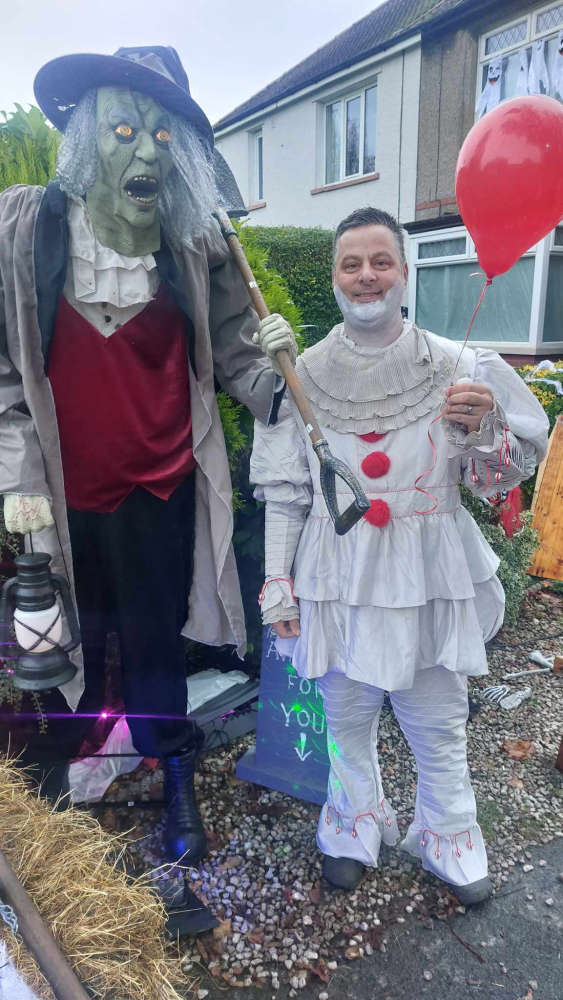 Chris spent 14 hours transforming his garden at 80 South Road in Morecambe, into the mini scare park, so families and children can visit on Halloween.
Hundreds travel from all over the area to see his life-size inflatable witches, animatronic creatures, ghostly 3D projections in the window and scary skeletons, which was open to the public yesterday and opens again on Halloween night tonight (October 31).
The landscape gardener, who runs his own business The Lawn Ranger, gets into the spooky spirit by dressing as Pennywise, the scary clown from the It film based on the horror book by Stephen King.
"We love seeing the little kids' faces when they see the display," he said.
"We hand out sweets and make it a really good community thing. It's special.
"We raised around £1500 last year.
"It makes the effort of the display really worthwhile."
'The Haunting on South Road' is open tonight (October 31) from 6.30pm with donations being taken for CancerCare. Proceeds raised will be match funded by the Big Give, which supports charities all over the UK.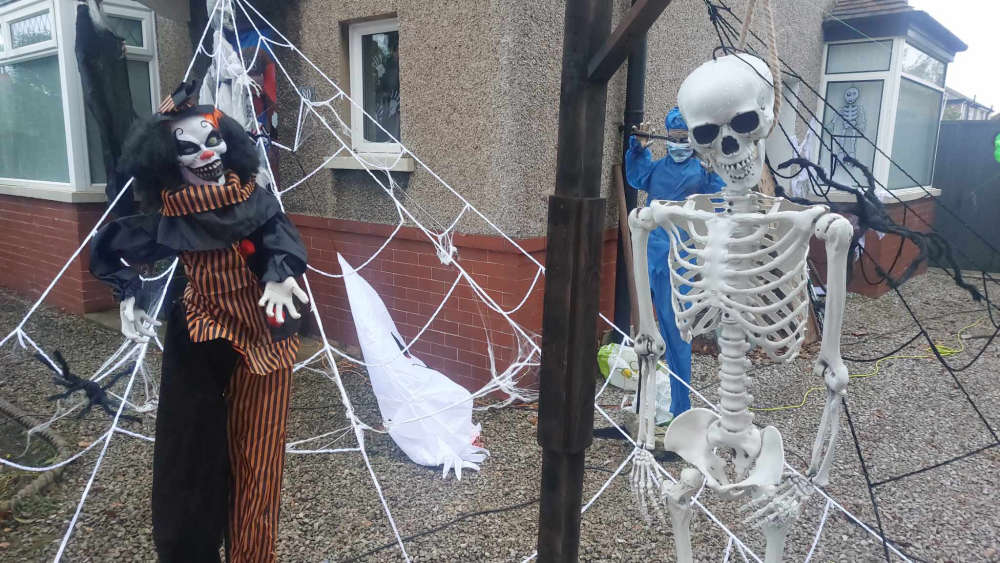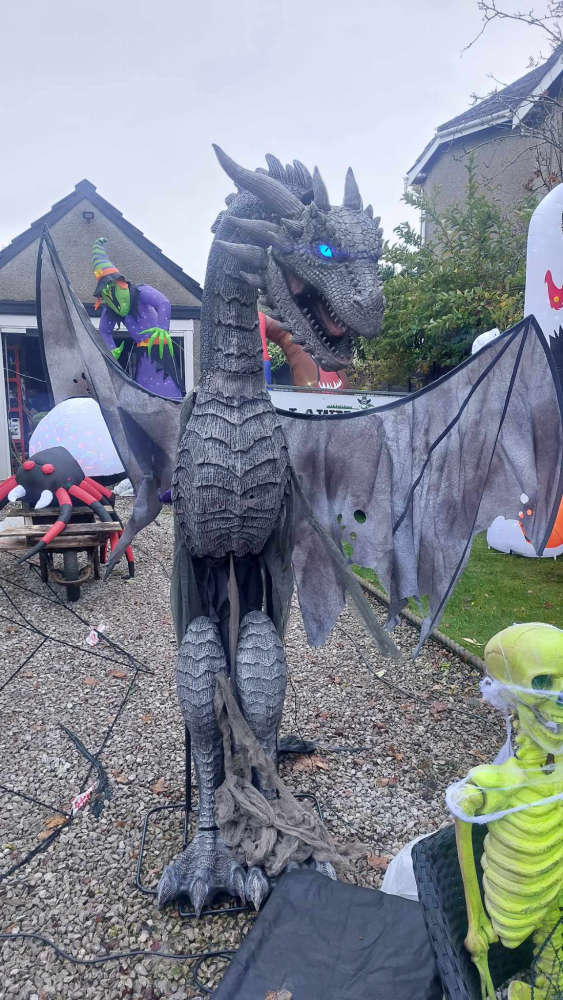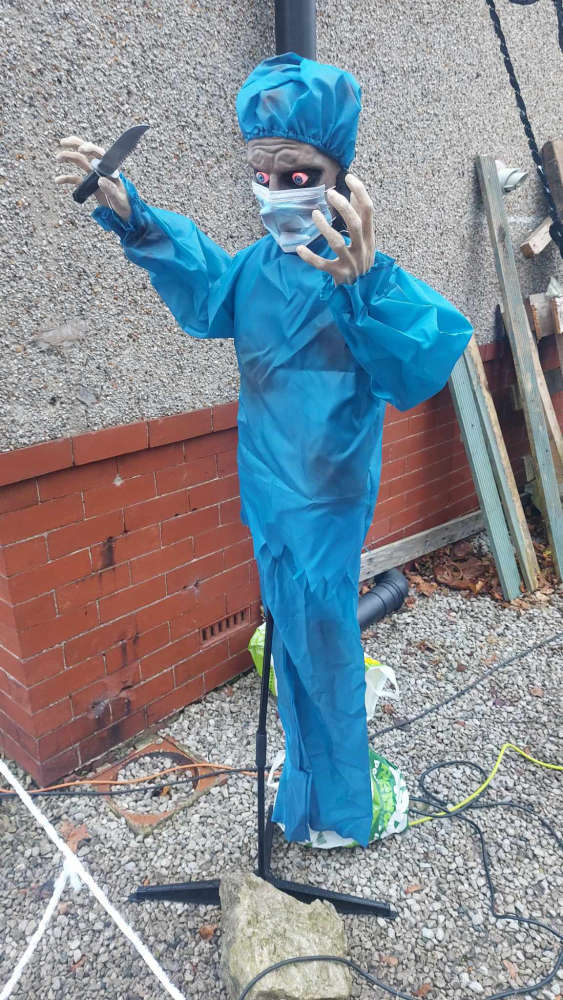 Last year, Chris was chosen to carry the Queen's Baton as part of a worldwide relay ahead of the Commonwealth Games in Birmingham.
He was nominated by CancerCare North Lancashire and South Cumbria, who helped him during his fight with cancer, for his bravery and his desire to give back to the local charity to thank them for their support.
Read more: INTERVIEW: Morecambe dad who beat cancer speaks of his delight at royal Commonwealth Games honour - Beyond Radio