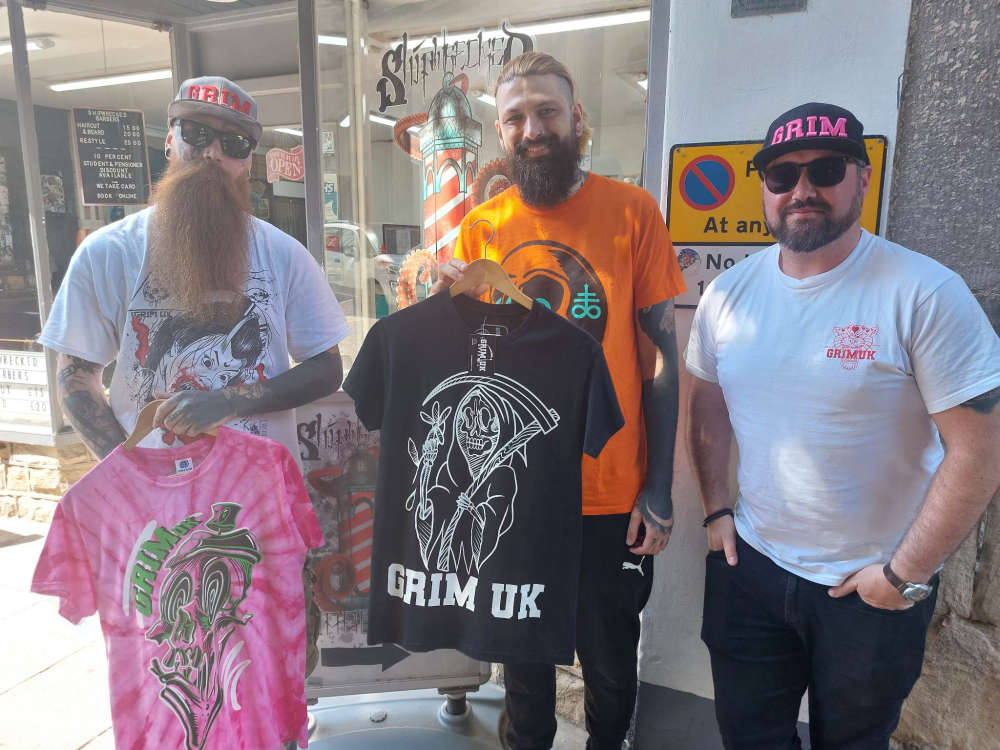 The future looks anything but 'Grim' for an alternative clothing brand based in a Lancaster tattoo studio and barber shop.
Grim UK apparel is growing in popularity with customers all over the world and now a major deal to bring the brand to the high street is on the cards.
The company is in talks with a high street retailer, after only being formed a few years ago during the Covid pandemic.
Shane Gleave and Matt Speakman were unable to open their tattoo studio and barber's Shipwrecked on New Street due to lockdown rules, so they decided to create their own clothes from home.
They came up with eye-catching designs inspired by tattoos, horror, the Grim Reaper and Japanese folklore, using bright bold colours.
Then they began producing and marketing their product, and Grim UK was born.
Now their gear is being worn all over Lancaster, and even in the Netherlands, Sweden, Finland, Dubai and America!
Recently Shane and Matt struck a deal with Heysham business consultancy North Star Projects to help take the brand to the next level.
LISTEN to our interview with Shane and Matt, and Dan Barry from North Star Projects
Dan said: "I kept seeing the designs and Grim UK out and about and I thought, it really is fantastic.
"It's not for everybody. My uncle said 'ooh, those clothes are scary!'
"But they ARE for people who for years have had to wear black and white, and the same designs, and for the genre of people who are slightly alternate, tattooed.
"They will look at these and say 'that is cool'."
As well as T-shirts, Grim UK also design hoodies, hats, stickers and art prints, and are about to expand into women's clothing.
"It's not set in stone yet but we are talking to a high street retailer to potentially get us to a wider market within the UK," said Matt.
The company may also look to open their own 'Grim UK' shop in the local area.