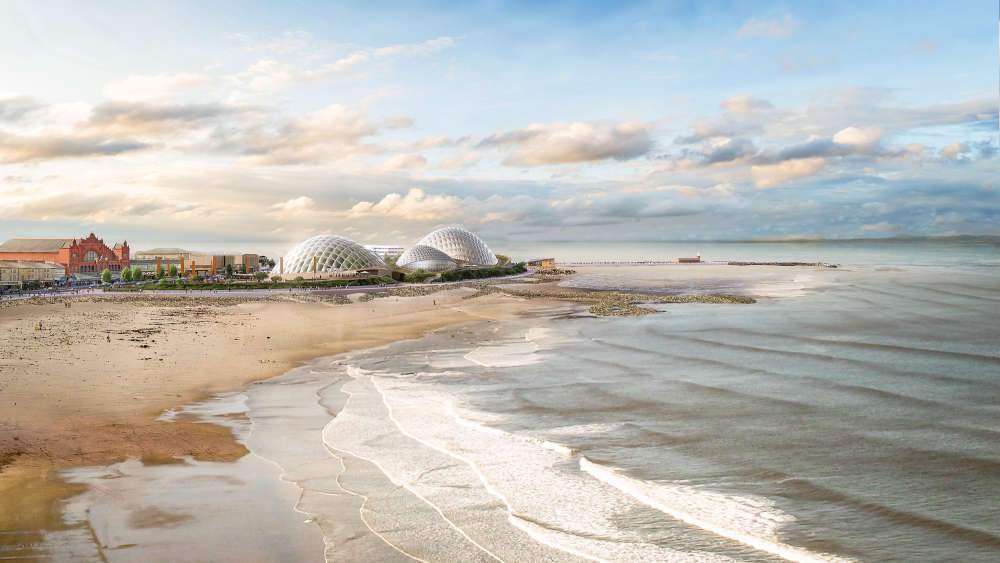 Government officials have visited the site of the planned Eden Project Morecambe.
Senior civil servants from government departments met with the Eden team and other partners at the central Promenade land last month.
A meeting was held between officials from the Departments of Leveling Up, Housing and Communities and of Business and Trade with representatives of Lancaster City Council, Lancashire County Council, Lancaster University and the Eden Project.
"The meeting made a thorough review of progress on the Eden Project and was followed by an informative visit to the site to see exactly where the planned biomes will stand," said Councillor Phillip Black, leader of Lancaster City Council, in his regular report to fellow councillors.
Last month, the Eden Project had a major rebrand - saying this is "to prepare for expanding into Morecambe".
The revamp of the Eden Project logo, font and colours was the first such rebrand in the charity's history.
Read more: Eden Project has major rebrand to prepare for arrival in Morecambe - Beyond Radio
The proposed £100m Eden Project Morecambe is earmarked for 4.8 hectares of land on the central promenade in Morecambe, near the Midland hotel. See part of the planned site below.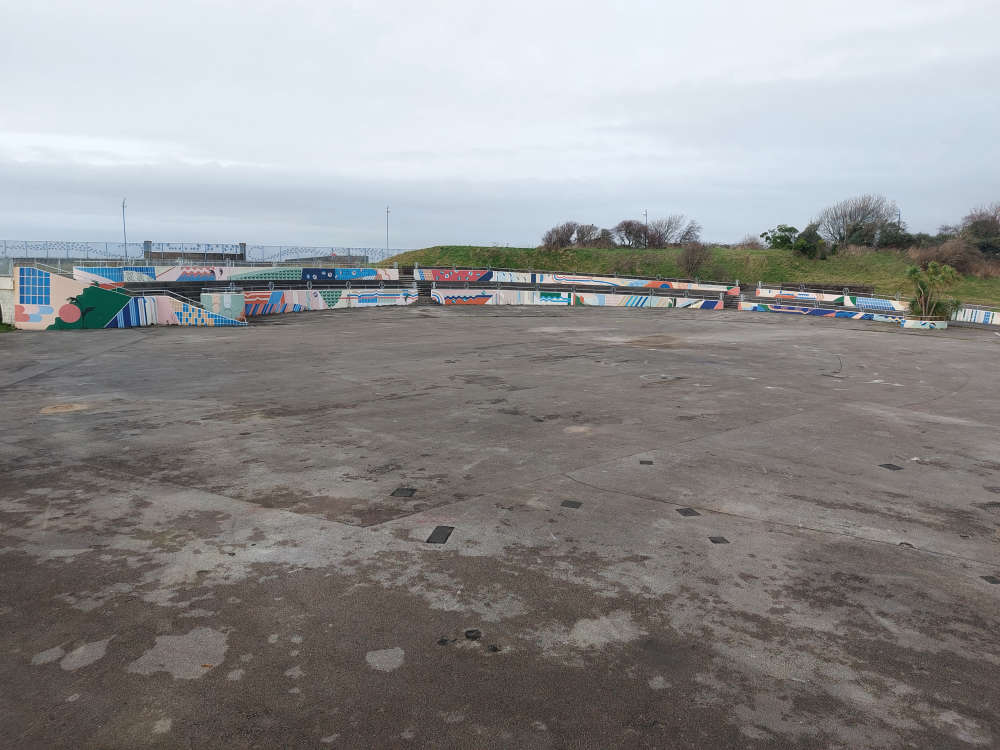 Building is expected to start in 2024 with a scheduled completion date of 2026, subject to various factors.
The mixed-use complex will be housed in four shell-like domes and will combine indoor and outdoor attractions, themed around Morecambe Bay.
The facility is set to include plants, art and interactive exhibits, a concert area for live music events, three cafe/restaurants and a visitor centre.
It has been estimated that the Eden Project Morecambe would pull 740,000 visitors annually, as well as providing around 300 high-quality green jobs, plus more than 1,000 additional new jobs supported in the region.
It was announced in January that Eden Project Morecambe was one of more than 100 projects in total to receive a share of £2.1bn from round two of the government's flagship Levelling Up fund. Prime Minister Rishi Sunak visited Morecambe as part of the official announcement of the £50m funding. The Eden team, who also run a popular eco-attraction in Cornwall, have since been working to secure the other £50m through "a cocktail of funding" from private and philanthropic sources.
Read more: INTERVIEW: Eden Project Morecambe on track for second £50m funding and 2026 opening - Beyond Radio