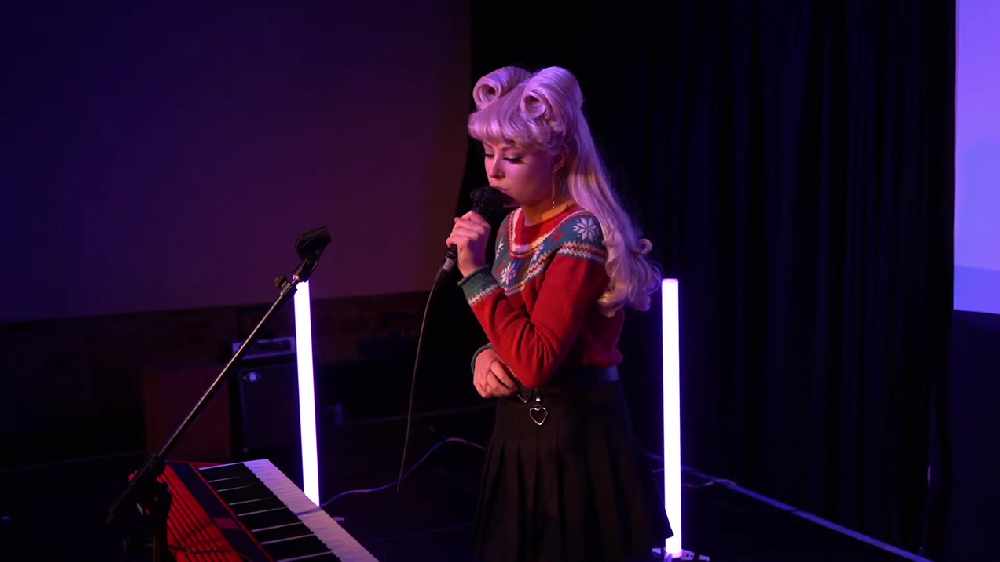 Local producer and songwriter Grace Monaco
More Music and the newly developed More Media Collective present "Girls Can" - an evening of diverse music celebrating the talent of musicians local to Morecambe and the North West.
Premiering with More Music, "Girls Can" has a must-see line up of live acts and pre-recorded sets. Amassed from talented artists across Lancashire and the North West, the event will feature a headline performance by Sarah Angel, Bolton based experimental soul singer-songwriter set for stardom. The line-up also features a myriad talents such as local producer and song-writer Grace Monaco, contemporary folk artist Iona Lane and a set by Lancashire Music Service's Jazz Youth Vocal Ensemble.
"Girls Can" is an initiative created by More Music to promote and represent women in music, who's drive and achievements seek to push the music industry forward. Representing the limitless potential of creative women, the artists presented show the future of the industry unbound by background, race, gender and pre-established ideals. Girls Can seeks to shift the in-balance of the representation of producers, instrumentalists, music creators and engineers in confrontation with genre and industry stereotypes.
Hosted and live-streamed in-house at More Music in Morecambe's West End, "Girls Can" has been curated and organised by members of the More Media Collective in a Covid-safe environment with a sound team led by local sound engineering professional Harriet North.
Over the course of the term More Media Collective, a group of talented young people, have been meeting online every Wednesday to plan, promote and facilitate the event, developing their skills in events management, marketing, graphic design and music technology along the way.
The event will take place on Friday 26th March from 7:00pm to 9:00pm premiering on More Music's YouTube page: https://www.youtube.com/user/MoreMusicMorecambe
The livestream recording will be available on demand after the event has streamed for the artists to share and add to their portfolio.
You can access the Girls Can stream for free here: https://youtu.be/zq84s3HC8Io
You can find more information and links to donate to the project at https://moremusic.org.uk/whats-on/girls-can-livestream/