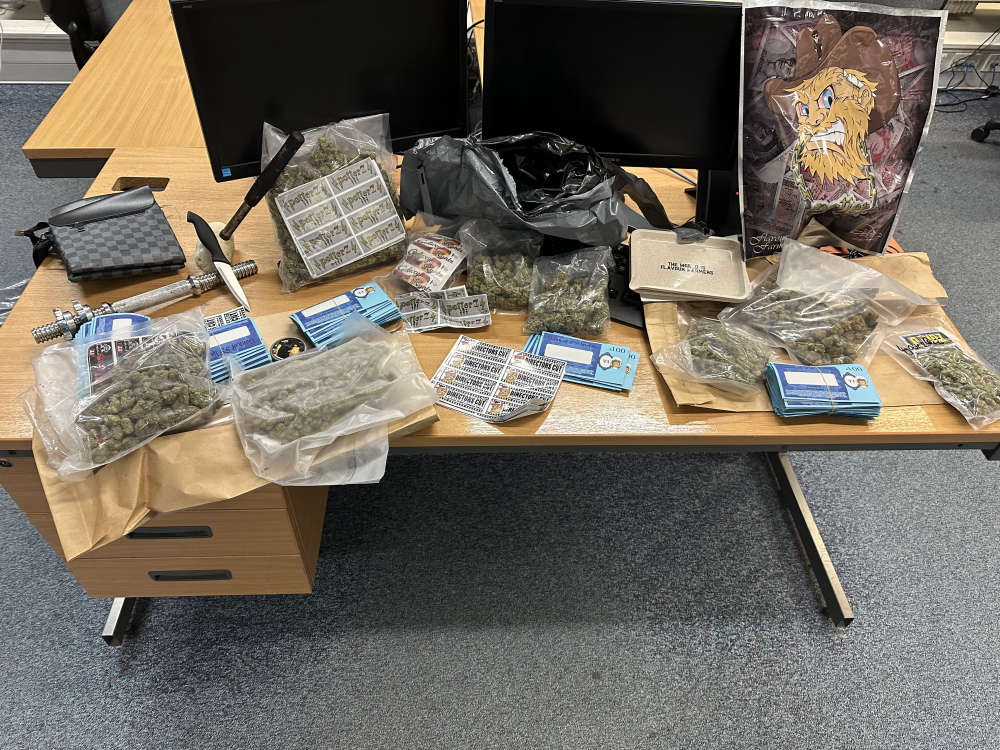 Four people have been arrested after drugs and weapons were found in a car on M6 at Lancaster.
A vehicle was stopped at junction 34 on Saturday.
A large quantity of drugs was found in the vehicle, along with weapons.
Four arrests were made for multiple offences, including two occupants of the vehicle who gave false details, and were found to be wanted by police in Scotland.
In addition, the driver gave a positive drug wipe, and was also found to have no licence or insurance.