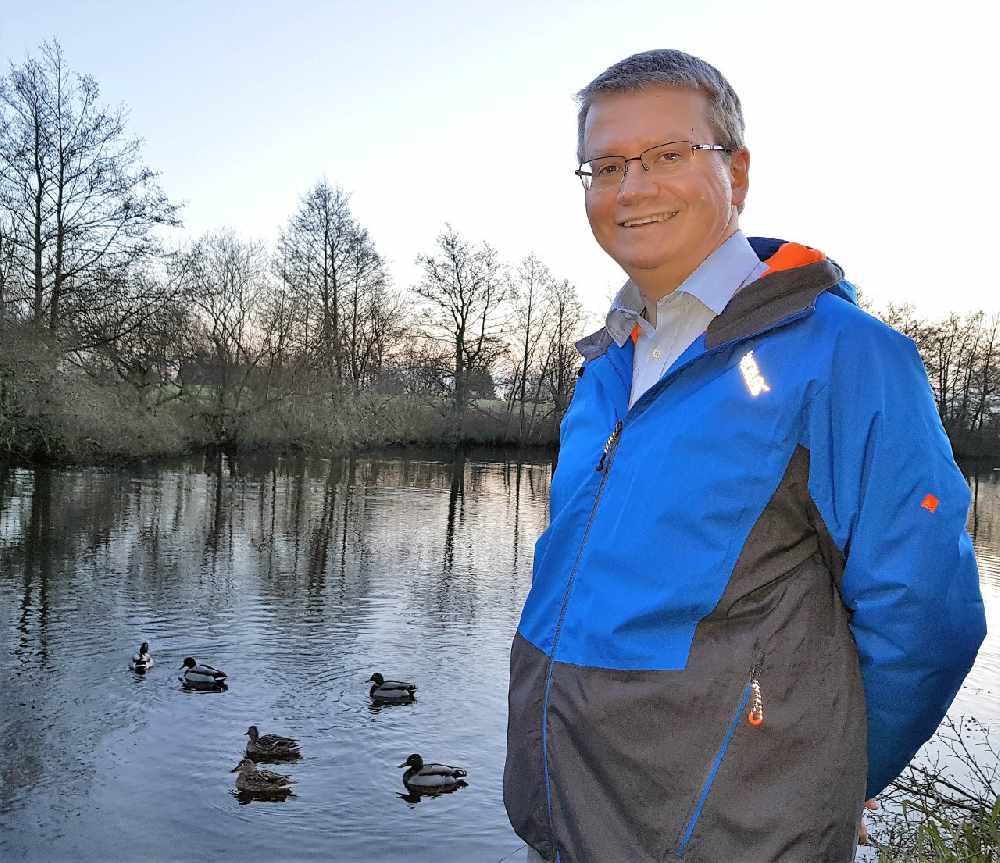 A new programme to improve the environment and reduce the amount of carbon produced has been agreed by Lancashire County Council, here's some more details.
The programme, which was agreed at yesterday's Cabinet meeting (Thursday 4 March) includes:
• Large scale tree planting
• Local air quality management
• Encouraging active travel
• Improving and creating green spaces
• Reducing the carbon from county council buildings and property
• Peatland restoration and carbon capture

County Councillor Michael Green, cabinet member for economic development, environment and planning, said: "I am delighted that our Cabinet has approved this exciting new programme.

"The new environment and climate programme will allow us to turn the council's ambition into action. I look forward to us being able to further reduce our carbon use, improve air quality, restore natural areas and provide more green space for communities in Lancashire.

"We have already made significant achievements as a council to improve Lancashire's environment. This new programme will strengthen our capacity to respond to environmental challenges by creating a clear programme of activity.

"To help us to achieve this, we've already agreed almost £1 million per year for this programme and we've now agreed the details for it."

Emerging new duties for the county council in the Environment Bill complement the resolution adopted by the council in December last year, which seeks to 'transition the Lancashire economy away from carbon by 2030, and address the biodiversity crisis'.

Councillor Green added: "The government recently announced a number of new environment and climate policy initiatives totalling several billion pounds, which could support our new initiatives.

"We want to bring in some of this funding to support schemes here in Lancashire, and agreeing the programme is an important first step for us to do this."

The programme agreed at Cabinet includes various key areas of work:

Hundreds of thousands of trees could be planted over the next decade. This could include an ambitious plan to work with local river trusts.

The council is looking to carry out tree planting on roadside verges, alongside footways and on its own land. This will benefit air quality, drainage and biodiversity. Trees will also be planted to replace some which have been lost due to diseases such as Ash Dieback.

The council's programme will work to tackle poor air quality, as part of responsibilities set out in the forthcoming Environment Bill, which require greater local action on air pollution.

Through the creation of Local Nature Recovery Strategies, the aim is to link up habitats, restore nature and provide green space for communities.

The council has around 2,000 buildings, such as libraries, offices, family centres and social care provision. There will also be future opportunities to reduce energy use and costs, by bringing in government funding to support these changes.

Active travel will be encouraged, including the creation of several Local Cycling and Walking Infrastructure Plans.

Significant areas of peatland store carbon and could continue to capture it. In Lancashire, around one-seventh of the county's area is moorland. Working in partnership with other organisations, peatland restoration could help to reduce the risk of fires and flooding, while enhancing biodiversity.