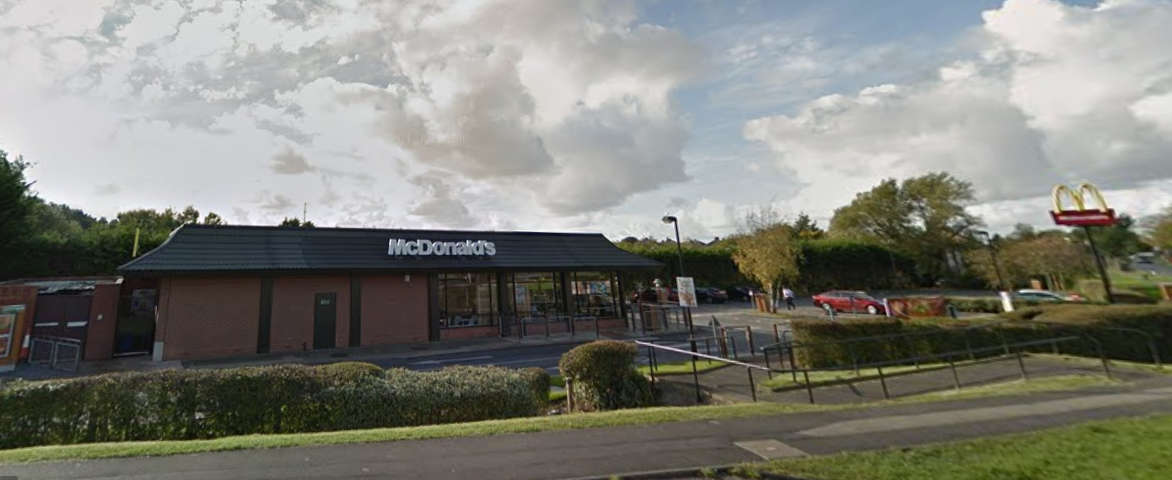 The fast food chain, McDonald's, is asking for views on the possibility of opening a branch in Carnforth.
The company is asking locals to register their support for one, which would include a drive-thru.
The views expressed will help them build any future planning applications.
The survey says that a new McDonald's could bring up to 120 new jobs to the area, and that a new branch would support the local economy.
The nearest McDonald's to Carnforth is currently at Sunnyfield, just off the Bay Gateway in Morecambe, or Caton Road in Lancaster.
Councillor Jim Grisenthwaite, Town Mayor, for Carnforth Town Council, said: "A number of people have contacted Carnforth Town Council recently asking about a proposed McDonalds drive through restaurant coming to Carnforth.
"Carnforth Town Council is generally supportive of developments that will bring inward investment and jobs to the town but up until today the Town Council has received no communication about the proposal either from McDonald's themselves or Lancaster City Council (the planning authority) and we are unable therefore to make any comment about it.
"Until such time as we have an opportunity to discuss any proposal in detail in order to identify its pros and cons, we will reserve our opinion but we are not in favour of businesses canvassing public opinion in a manner that seeks to pre-empt the official planning process.
"We will let residents and local businesses know when we receive official notification of McDonald's intentions."