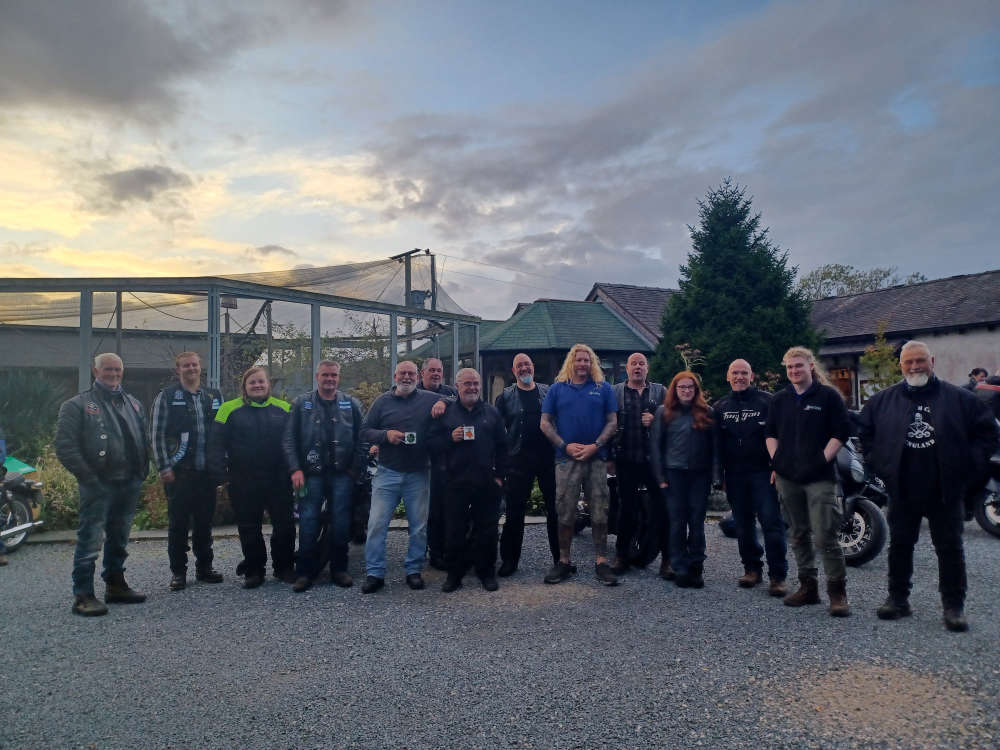 'Biker nights' at an animal park near Lancaster have helped to pay for a piece of potentially lifesaving equipment.
Staff, supporters and motorbike-based visitors to the Lakeland Wildlife Oasis, just outside Milnthorpe, have raised funds for a defibrillator, that will be unveiled next month.
Starting in March this year, HSE Officer Leon Cooper and Business Manager Ruth Cooper, both keen motorcyclists, alongside Zoo Managers Dan Eccles and LeaAnne Cooper have been hosting regular Tuesday evening "biker nights".
All donations received for refreshment, as well as zoo tours went towards combined conservation, community and zoo initiatives.
Now a potentially lifesaving defibrillator, bought from the funds raised, will be unveiled in a special end-of-season meet on Tuesday October 10.
Listed on the ambulance map, it will be available to the public for emergency assistance 24/7.
"Thanks to our accessible location and facilities, we've always had people using the zoo as a meeting place and refreshment stop, like local bikers who regularly call in for weekend breakfasts," says Ruth.
"When we trialled extending it into safe, comfortable evening socials, it snowballed beyond all expectations.
''This piece of vital community lifesaving equipment is wonderful proof of everyone's generosity.
"The defibrillator will be unveiled by a special guest and representatives from the North West Blood Bikes Lancs and Lakes Association, who volunteer to transport lifesaving clinical supplies across the UK.
With plans already in place to resume the nights in 2024, a portion of remaining funds will be employed this autumn in a very special conservation project at the zoo.
"It's still a closely-guarded secret," added Ruth.
"But it's something we'll be very excited to share with our fantastic supporters and visitors shortly. Like the defibrillator, it's potentially lifesaving- this time for an endangered animal species- and very close to our hearts!"