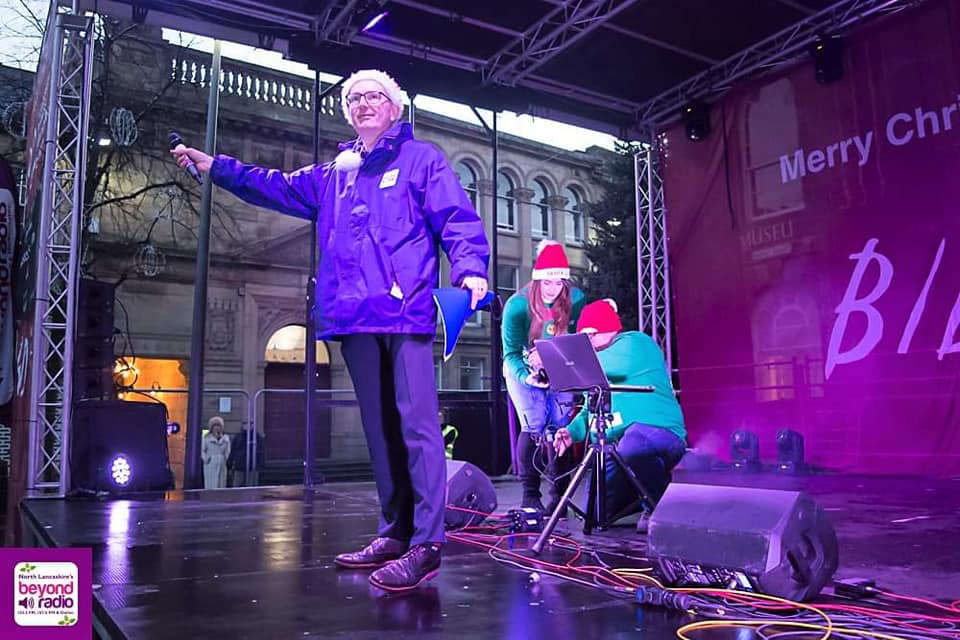 Beyond Radio's Greg Lambert has been nominated for a prestigious accolade in the 2023 Love Lancaster Business Awards.
Greg has been shortlisted in the Ambassador of the Year category at the annual event, which celebrate success across the Lancaster BID Zone (Business Improvement District), and are a celebration of the businesses, and the people who work within them, across the Lancaster and Morecambe Bay area, recognising his many years of championing the local community.
The Ambassador of the Year category recognises the individual from a city centre business or visitor attraction who really excels and makes the biggest positive impact. They're someone who has really gone above and beyond to fly the flag for the city and made an outstanding contribution to the city.
Winners will be announced at an awards dinner in the Ashton Hall in Lancaster on November 9.
Greg is a well-known name within the local community, with his career in journalism and broadcasting spanning more than 20 years, including 15 years at Lancaster and Morecambe Newspapers.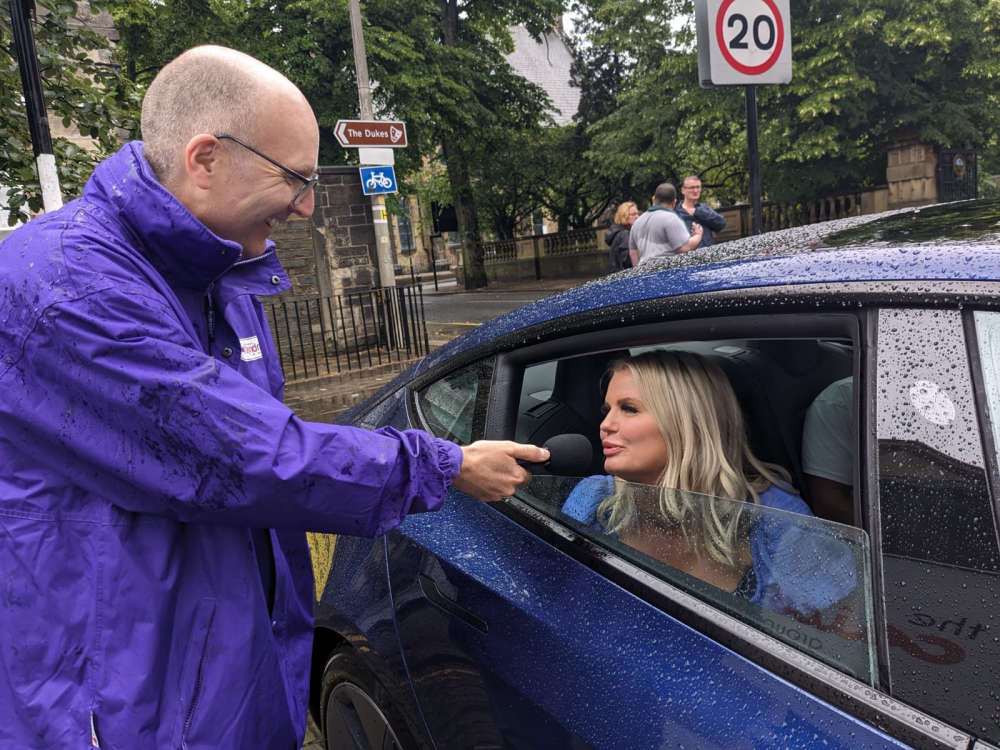 Since 2016, Greg has established himself as an integral member of the Beyond Radio team, presenting the hugely popular weekly 'The Resident' show, as well as the station's 'Beyond the Headlines' programme - both of which cover news stories and events in the Lancaster area, and champion Lancaster people, businesses, places and issues. Greg is also a key member of the station's broadcast and online local journalism team, and further serves as a Non-Executive Director on the station's board.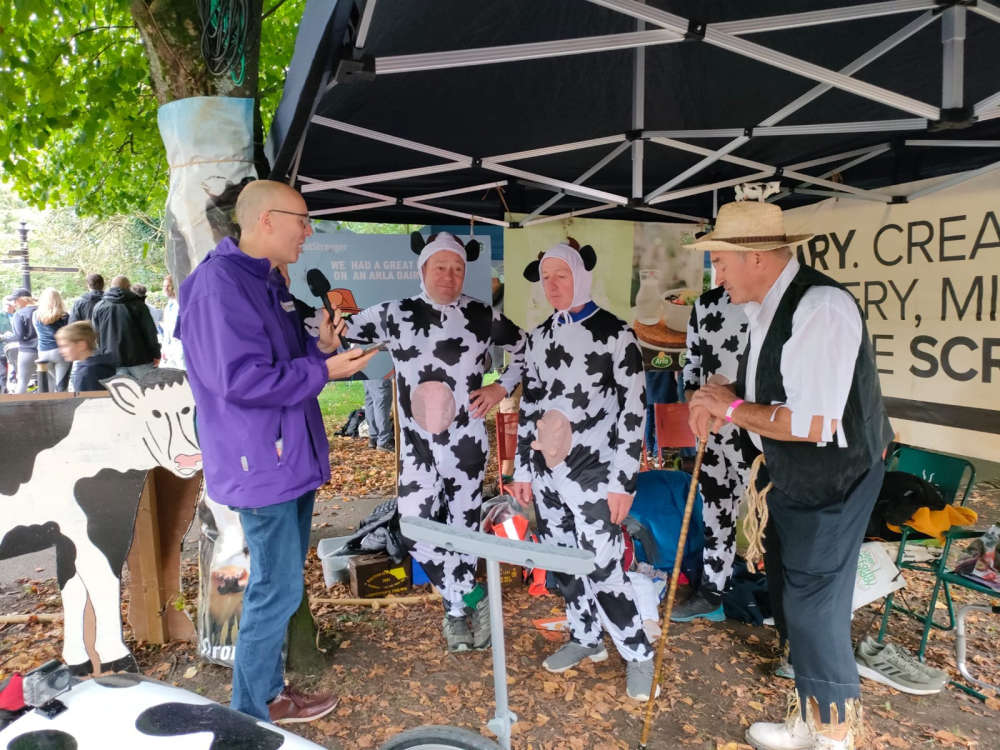 Greg has also fronted numerous community, sporting and entertainment events across the local area over the past 20 years, including the Lancaster Christmas lights switch-on which he will once again host in 2023, the Highest Point festival Big Family Day Out, awards nights, charity fundraisers, boxing and pro wrestling shows; and he is also a published author of two books. He will also host the Market Square stage at the upcoming Lancaster Music Festival.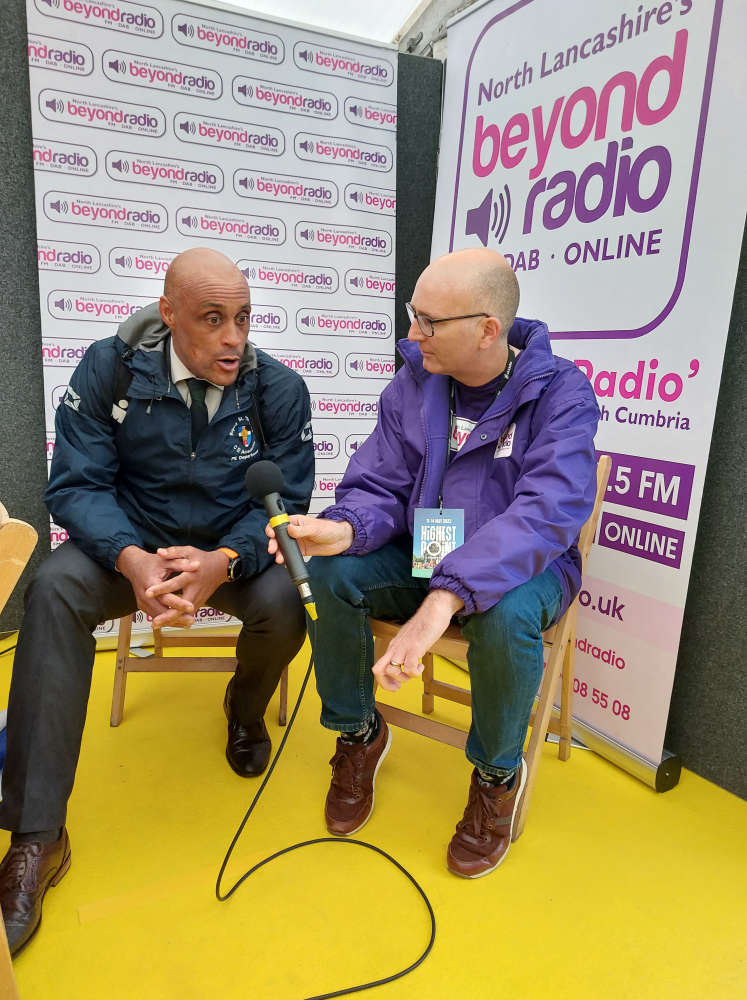 The shortlist in full is as follows:
Visitor Attraction/Event of the Year – sponsored by The Travellers Choice
Lancaster Music Festival, Lancaster Walks Talks and Tours and The Dukes
Pub/Bar of the Year – sponsored by Student Housing Lancaster
Runner Duck, The Sun and Ye Olde John O'Gaunt
Restaurant of the Year – sponsored by Marketgate Shopping Centre
Merchants 1688, Now or Never and The Quarterhouse
Café/Coffee Shop of the Year – sponsored by Two Stories
Brew, Journey Social and The Old Bell
Takeaway of the Year – sponsored by Lancaster & Morecambe Eats
Ado's, Aquila Pizza and Perilicious
Independent Retailer of the Year – sponsored by Castlegate Security
Gregory Williams Butchers, Lancaster Bed Company and Meet The Makers
Multiple Retailer of the Year – sponsored by St Nics Arcades
Sainsbury's, The Entertainer and Waterstones
Hair & Beauty Salon of the Year – sponsored by Printing.com
Emslies, House of Serenity and Jo and Cass
Professional Services Award – sponsored by Eventus Recruitment Group
Joseph A Jones Solicitors, Mighty House and Westmorland Homecare
Customer Service Team of the Year – sponsored by Q2Q
Boots, Dalton Square Pharmacy and Gregory Williams Butchers
Manager of the Year – sponsored by Guy Penn
Aimee Rostern Fraser (The Sugarhouse), Glenn White (Services Manager, Marketgate Shopping Centre) and Ruth Laverty (Dalton Square Pharmacy)
Employee of the Year – sponsored by LOCALiQ
Harley Parker (The White Cross), Lucy Sweetman (The Penny Bank) and Naomi Parsons (The Judges' Lodgings)
Young Person of the Year – sponsored by Lancaster & Morecambe College
Ciara Moriarty (The Performance Studios), Ki Crawley (The Sun) and William McLachlan (Tipple)
Ambassador of the Year – sponsored by Holdens Law
Greg Lambert (Beyond Radio), Lucy Reynolds (Lancaster Music Festival) and Tim Tomlinson (Publican and chair of Pubwatch)
Lancaster Superhero Award – sponsored by HPA
Karen Dickinson (Samba Espirito), Louise Williams (Food for Thought / The Hygiene Bank) and Linda Warrington (Defying Dementia)