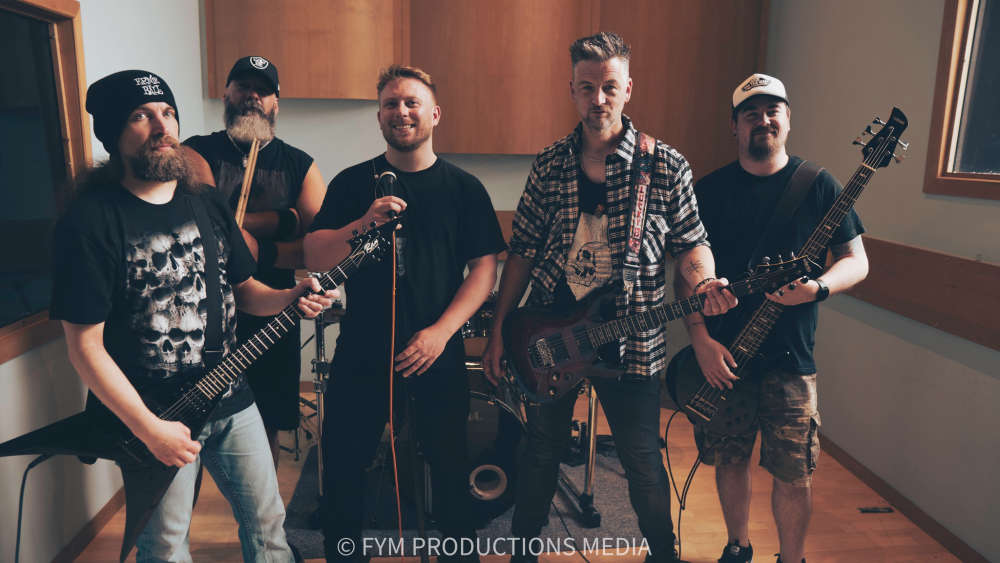 Lancaster heavy metal band Promethium have released a new album and will launch it with a gig in the city this weekend.
'Bleeding the Ghost' is now available and the five-piece's album launch takes place at The Bobbin on September 15, when they will be supported by Luke Appleton.
Promethium are made up of lead singer James Candlin, guitarists Dan Lovett-Horn and Andy Howarth, drummer Stu Gordon, and bassist Ben MacFarlane.
Bleeding the Ghost is the band's fourth studio album. The band draws influence from the torchbearers of metal such as Pantera, Black Sabbath, Metallica and Megadeth.
Track listing
Ghost
Bleeding the Ghost
Priest
Murder She Wrote
Healing Your Sin
Knives Out
Manhattan
Catfish
Snakebite
My Fate
Here is the music video for title track 'Bleeding the Ghost'. Order the album now from the band's website or Facebook.