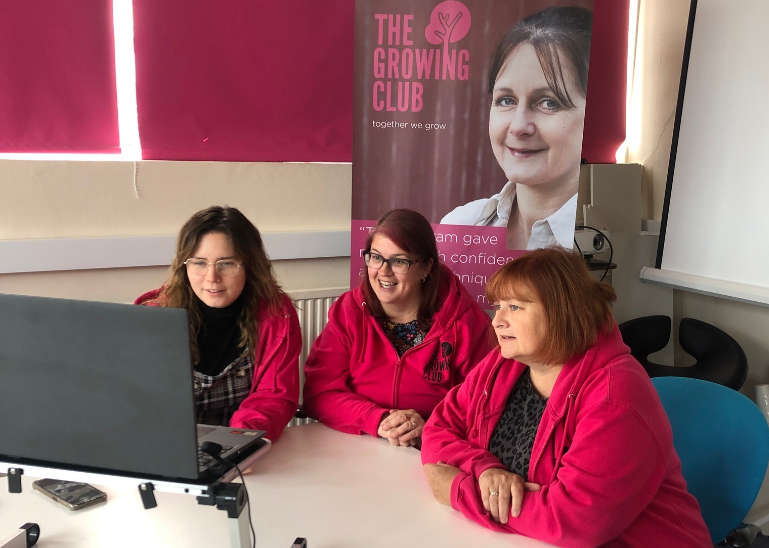 A Lancaster group which helps women get started in business is celebrating a £260,000 National Lottery boost.
Social enterprise The Growing Club, which has been providing employment skills training, business start-up and sustainable business growth programmes for women since 2016, has been awarded the money by the lottery's Community Fund to support their work over the next five years.
Since it started, The Growing Club has worked with over 800 women.
It designs and delivers employment and business skills training and support - an organisation that is run by women for women, creating a safe space to help women increase their confidence in their skills for decent work.
"To be chosen for this funding in these very difficult times is just amazing, and it will help us to pursue our development goals and give us a strong foundation to make long-term plans," said Jane Binnion, MD and co-founder of The Growing Club.
"The previous funds we were awarded in 2020 were used to respond to the unexpected, immediate and vital needs of the pandemic.
"The National Lottery Community Fund money will help support our organisation's infrastructure and it means that we can now employ a part-time operations manager.
"We are delighted to be able to move forward building, collaborating and educating in projects that deliver our vision for a future where all women of all backgrounds and circumstances are empowered to use their skills and abilities and are valued equally.
"The more money we receive for our work, the more we can make a positive difference for girls, women and our communities, so, of course, please do get in touch if you would like to support us in some way."
Soaad Patel, who benefited from the organisation's support to set up her own business and who is now herself a trainer for The Growing Club, said: "This funding will most certainly help us to reach out and support more ladies.
"I know how important it was for me to have the opportunity to learn vital, new skills and to have peer support to avoid isolation and build confidence."