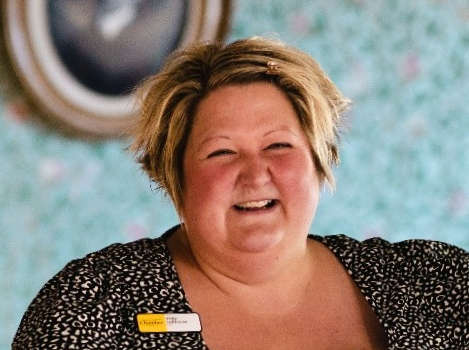 A champion of businesses in the Lancaster and Morecambe area has stepped down from her role after 18 years.
Vicky Lofthouse has resigned as Chief Executive Officer of Lancaster & Morecambe Chamber of Commerce (LMCoC) to seek new opportunities, the chamber has announced.
"We are sad to see Vicky go and want to publicly thank her for her 18 years' service," said a Chamber spokesperson.

"Hundreds of local business owners will have met Vicky over those years, and will have appreciated the warm welcome, the kind smile, and the knowledgeable response to business related questions that Vicky provided during that time.

"Colleagues, directors and members alike will miss Vicky enormously. We will certainly miss the unwavering support she has given LMCoC over many years.

"We wish Vicky, and her family all the best for the future.

"Vicky, we greatly appreciate everything you have done for Lancaster & Morecambe Chamber of Commerce, you will be sorely missed, we hope you take fond memories and longstanding relationships with you, whatever the future holds.

"Any thanks and well wishes from our members (past and present) for Vicky, can be sent to the Chamber Office: Lancaster & District Chamber of Commerce, c/o Lancaster & Morecambe College, Morecambe Rd, Lancaster, LA1 2TY or via email to: hello@lancaster-chamber.org.uk.
All correspondence and well wishes will be passed on to Vicky by the team."
Lancaster & Morecambe Chamber of Commerce offers member organisations from the local business community a range of services to help them grow and save money.