The Beyond Blogger
From the station and Beyond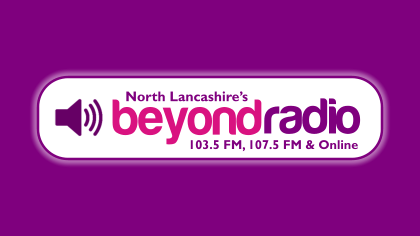 What an exciting time it is at Beyond Radio. Our staff and volunteer areas, online and in real life, have been alive with activity and chatter relating to local events. We have an ongoing relationship with a number of established festivals and events, Highest Point Festival and Carnforth Carnival to name but two, and we are also expanding. Going digital is a huge step forward for Beyond Radio. I heard about some exciting plans for 2022 and beyond, when I recently visited the station.
Nathan Hill, our Commercial Director, greeted me with a big smile when I visited The Pavilion building recently. Obviously in his element, Nathan was revealing some exciting news about business partnerships and possible broadcasting opportunities connected to our local festivals. He was in a conversation with Greg Lambert, our local sports, news and entertainments programme presenter. Greg nodded enthusiastically as he listened before posing questions about the time scales and other agencies involved. Stopping momentarily to listen to their conversation (when I overheard a snippet of good gossip about DAB expansion) I quickly remembered that I was running out of time and that I had some urgent work to do in Studio 2 – the gossip was something I would catch up on later that afternoon.
I had to make changes to my Spotlight show, and I had to act quickly. Clint Boon had been an absolute delight to interview, and the audio clips that I had selected from the full Zoom meeting had already been uploaded to the Myriad Playout broadcast system that we use. Clint was due to DJ at a local Manchester music event at Kanteena. I had interviewed him as a music scene celebrity of interest, formerly the keyboard player of Inspiral Carpets, who was visiting the local area. All I had to do was edit the voice links between interview clips and the songs that would be a part of my Spotlight show. It was a bolt out of the blue when I received a message from the event's organiser, on the afternoon before broadcast: the band playing at the event had been changed - I had to completely overhaul my show.
An urgent task was to remove some sections of the interview in which Clint and I had focused on the tribute band he was supposed to work with at the event. As The Courtbetweeners (a Courteeners tribute band) was no longer part of the line-up I had to make decisions about other Manchester bands that were mentioned in our full interview. I listened to the Zoom meeting audio a number of times, making notes as I did, and decided to shifted the focus of our interview to highlight Clint's own development, as part of the most successful line up of the Inspiral Carpets, and his personal diversification as a music professional in a post Inspiral Carpets world. Having struggled to edit the audio using one particular software package, I did manage to extract some audio for use in the show. The next step was to change the radio log, in which I had previously loaded my songs playlist.
I know the Manchester music scene fairly well, Clint and our generation have that shared musical soundtrack to our formative years, and I was confident that I could find suitable alternative tracks to play. It would take some time but it was not a difficult task.
Luckily for me, Clint Boon is a household name synonymous with the Inspiral Carpets and other 'Madchester' bands such as James and The Happy Mondays, so I selected a few crowd pleasers and floor fillers from their back catalogues. Some new voice links were also needed, so I quickly recorded those. A shuffle of the playing order of some advertisements and jingles completed my tasks for the day, and as per schedule, the Spotlight radio show was eventually saved and was ready to broadcast.
Our Commercial Director, Nathan Hill, is a font of knowledge about all things related to the running of a local FM radio station, and was on hand to help with some technical issues. Being able to edit and cut out undesirable elements in audio is as prized a skill as enhancing sound quality. From creating jingles to seamlessly fading the voice links and segue edits, his experience is demonstrated, and his lightning-fast mouse clicks show impressive hand and eye co-ordination. I still need to work on my Audition software package editing skills, but I'll get there. He has come to my rescue a number of times already, but it's always with a smile, because he knows it's all part of my learning journey.
As a presenter he is also the master of his own radio show which broadcasts on a Saturday (tune in to The Afternoon Show to hear fun chat and the occasional story about Producer Dave) but he is also a great team player and radio-business 'Jack of all Trades'. He did have a career in the education sector for a number of years and worked with IT, so after checking in on me a few of times during the afternoon, he gave my laptop a very quick service. Deleting unused apps and offering a quick software tutorial, he reminded me that we had discussed my writing for the Beyond Radio blog – he said he'd be in touch when the website changes had been made. A radio station blog, it had been decided, is a great way to give an insight to life in our local radio station, and also to add extra information and interest about the local music scene - something that I'm passionate about. I needed to speak to Greg Lambert before I started writing.
You might know Greg Lambert as The Resident on Beyond Radio because he presents the local news, sports and entertainments show every Tuesday evening. His regular guests include Detective Sergeant Aide Knowles – the well respected officer #YorkshireDibble (also responsible for the social media hashtag #inyapop). But did you know that as well as interviewing and presenting for Beyond Radio, Greg also has a career history in journalism and has been the content editor for a number of notable local newspapers, including Morecambe's own 'The Visitor'? What better endorsement for my Beyond Blogger project than words of support, advice and encouragement from our very own resident editor.
After skim reading some of my social media pages and flicking through my online blog posts, Greg smiled and suggested a weekly or fortnightly blog. He asked about my writing approach, and the content I would like to produce, before saying he was quite happy with my use of personal voice and personal experience - he agreed that the project could be a real success. As a former teacher and current MA Creative Writing student, I am delighted to be able to bring something of my experience and area of expertise to the radio station team. That afternoon, talking to some of the team and learning about developments for Beyond Radio in the local business community, I felt so excited for the future of the station and my part in it. Greg and Nathan waved goodbye, smiling and confirming contact details to further our plans, and I logged off for the day. But I did pick up my note book and I wrote the title of my first blog post. In that moment, The Beyond Blogger was born.
We have much to shout about at Beyond Radio. We take pride in being 'real local radio' and will always focus on issues and events in Lancaster, Morecambe, Carnforth and the surrounding areas, but we can now also reach a potential audience of around 370,000 adults through digital radio. How marvellous that our community is expanding to not only cover North Lancashire but also South Cumbria. Listeners will be able to tune in to the DAB broadcast for clear and uninterrupted radio play while living and travelling in the area – for many of our listeners, that means no more annoying re-tunes needed on those workday commutes. And for an added insight into life at the station, the calendar dates and personalities that make up our daily life, you can rely on me to keep you informed - The Beyond Blogger.
Julie Stacey lives in Morecambe. She is The Beyond Blogger and presents two shows on Beyond Radio: The New Music Brief and Spotlight.