Shrimps Live
SHRIMPS VERDICT PODCAST:
Click here to listen to the latest episodes
NEXT GAME: Join us from 7:30pm on Tuesday, December 7th, for the build-up and the whole of Sunderland v Morecambe in League One LIVE!
Dave Salmon will be joined by Matt Smith from the Shrimps' Media Team.
Listen for free and uninterrupted on 103.5, 107.5FM and on DAB+ across North Lancashire and South Cumbria or subscribe online via www.morecambefc.com/ifollow .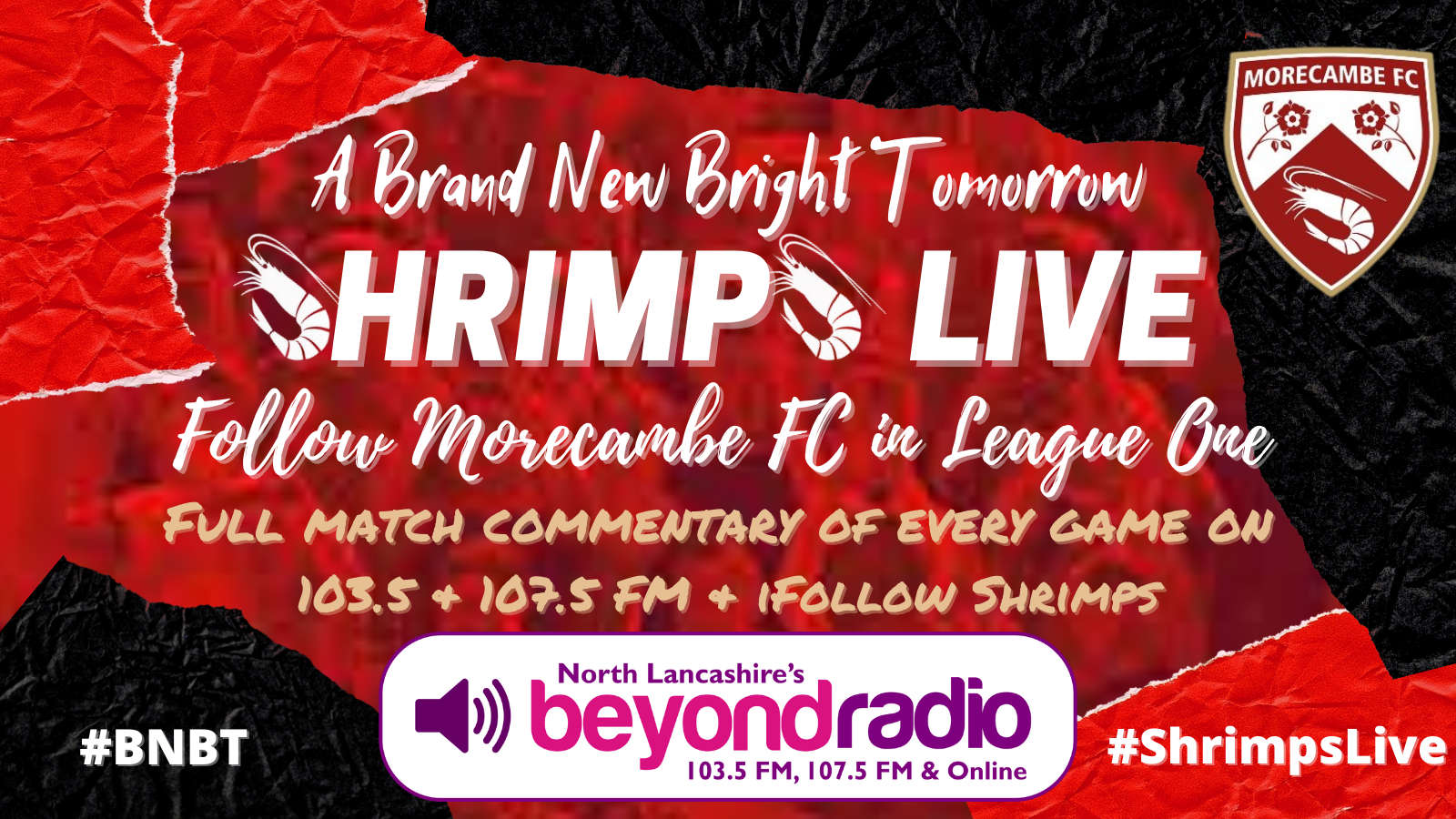 Join us every matchday for full, uninterrupted match commentary as Morecambe begin their historic first season in League One.
We'll be live from 2:45pm on Saturdays and from 7:30pm for midweek fixtures.
We'll also be producing a twice weekly 'Shrimps Verdict' podcast featuring audio match highlights and post match reaction, and we'd love you as fans to be involved too by using the hashtag #ShrimpsLive on Twitter. Let us know your thoughts on the games!
Hopefully you can join us on Shrimps Live every matchday. We'll speak to you then!
Forthcoming matches:
Tuesday, December 7th - Sunderland (A) - 7:45pm KO
Saturday, December 11th - Portsmouth (A) - 3pm KO
Saturday, December 18th - Fleetwood Town (H) - 3pm KO
View all Morecambe FC League One fixtures here
(Note: Due to broadcast rights restrictions, commentaries aren't available via our website or the Beyond Radio app, or on a smart speaker)