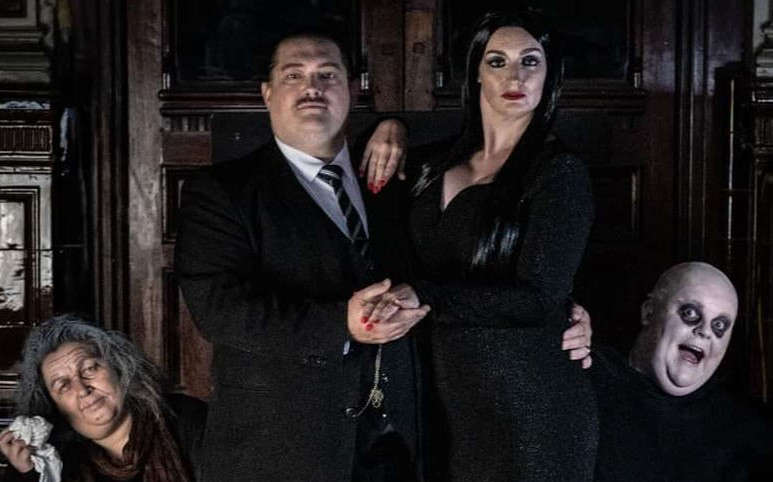 Here is your guide to What's On in the local area over the coming week.
The Addams Family – a new musical comedy
Morecambe Warblers present this amateur production of the classic comedy family.
Tuesday Sept 26 – Saturday 30th, nightly at 7:30pm, plus Saturday at 2pm, Lancaster Grand
John McGuinness - '100 and Counting' for Unique Kidz and Co
The Morecambe Missile will be hosting an informative, humorous and laid-back evening of stories, chat and banter looking over John's career and the Isle of Man TT. Raising money for Unique Kidz and Co, a local charity that provides life-changing support to young people with disabilities and their families.
Thursday September 28, 7:30pm, Platform
Hayseed Dixie
The best feelgood barn-storming, twangy banjoed night out of the year with twisted Hillbilly country rockers and their rootin' tootin' deliverances of rock classics.
Friday September 29, doors 7pm, Kanteena
Jason Byrne – The Ironic Bionic Man
The Dukes presents the accident-prone and generally unfortunate Jason Byrne, performing his latest painfully hilarious stand up show.
Friday September 29, 7:30pm, Ashton Hall at Lancaster Town Hall
Wise Up 10th Anniversary Party
A masquerade party, film, art exhibition, live performance, and special guests will share their treasured memories of the local organisation that gives everyone of all ages and all abilities access to the arts and theatre-making.
Saturday September 30, 6pm, Platform
Speakeasy
Featuring a spectacular 1920's themed set and spectacular dancing, this play is a reinterpretation of the classic tale of Faust, who enters a seemingly normal prohibition era bar, unaware that the bar is owned by the devil.
Saturday September 30, 7:30pm, The Dukes
Paul Larcombe is Elvis
Lancaster flies The King into town for one night only for this award-winning tribute show. With support from The Hound Dogz.
Saturday September 30, doors 7pm, Kanteena
Lancaster Comedy Club
Featuring sets from Phil Ellis, Sam Serrano and MC Alex Boardman.
Saturday September 30, 7:30pm & 9pm, The Borough, Dalton Square
The Best of Hans Zimmer and John Williams Illuminated: An Orchestral Tribute
Cinema's most magical music performed by London Film Music Orchestra. Including the music of Star Wars, Gladiator, Pirates of The Caribbean, Harry Potter, Inception, The Dark Knight & many more.
Saturday September 30, 6pm & 8:45pm, Lancaster Priory
A Celebration of Simon & Garfunkel
Performed by renowned duo Tim Chu and Ian Bailey.
Saturday September 30, 7:30pm, Hornby Institute
The Gerry Cinnamon Experience
The UKs best (and only) tribute to the Scottish singer/songwriter. With support from Dara Woods.
Sunday October 1, doors 6pm, Kanteena
Northern Silents Morecambe All-Dayer
A triple serving of Buster Keaton classics – 'The Love Nest', 'The Balloonatic' and 'Cops' - plus 'Would You Believe It' and 'Chicago', all accompanied by live instrumental music.
Sunday October 1, Morecambe Winter Gardens