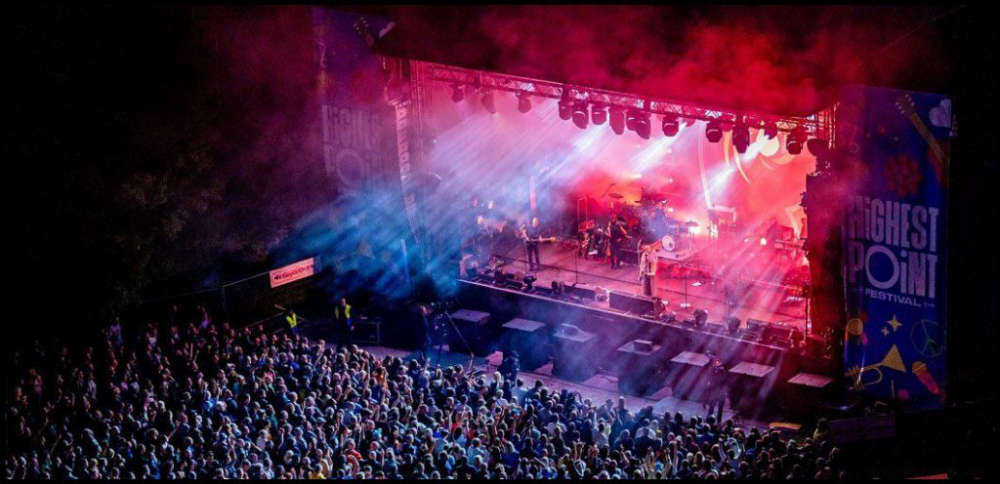 Here is your local What's On Guide to events taking place over the next week including Highest Point Festival.
Highest Point Festival
One of the UK's biggest music and art festivals is back! Featuring headliners Hacienda Classical, Anne-Marie and Bastille, plus a huge variety of artists, from chart-topping stars and indie legends to underground house heads, drum & bass superstars and funk groovers, set to take to the six stages in Williamson Park. The event ends with the Big Family Fun Day on Sunday hosted by Beyond Radio.
Thursday to Sunday, May 11-14, Williamson Park, Lancaster
An Audience with Manchester United Legends
The ultimate evening of Manchester United legends with Bryan Robson and Brian McClair live on stage together hosted by Jed Stone.
Thursday, May 11, 7:30pm, Lancaster Grand
Open Mic Night
If you would like to perform, contact them on social media or email thestorey@lancaster.gov.uk to reserve a spot.
Friday May 12, from 6pm, The Storey, Lancaster
Pub Quiz Fundraiser
Hosted by quizmaster Kriss Foster.
Friday, May 12, 6:30pm, Lancaster Priory
StOp, sToP
A blistering set from the Spanish rockers.
Friday May 12, doors 7pm, Kanteena, Lancaster
The Sandy Denny Project
Six highly talented musicians celebrate the music of former Fairport Convention member Sandy Denny.
Friday, May 12, 7:30pm, The Platform, Morecambe
Unknown Realms
A multidimensional dance show that shows the world we once knew is becoming one we have yet to understand.
Friday, May 12, 7:30pm, The Dukes, Lancaster
Folk Tales from Europe
A storytelling extravaganza of European folk tales from David Dale and Dominic Kelly.
Friday, May 12, 7:30pm, Heron Theatre, Beetham
The Big Grand Comedy Show
MC Tony Vino introduces four of the most celebrated names in UK comedy, Jo Enright, Justin Moorhouse, Daliso Chaponda and Rob Rouse.
Friday, May 12, 8pm, Lancaster Grand
A Night for Simon
A special evening to remember presenter and performer, Simon 'Yakkers' Yaxley after he passed away suddenly last year. This show features a special evening of performances, with all the proceeds from going to the Lancaster Grand Foyer Appeal.
Saturday, May 13, 7:30pm, Lancaster Grand
Yorkshire Silent Film Festival: Sci-Fi Double Bill
Enjoy Blade Runner and Metropolis on the big screen in one double bill. Metropolis will be live-scored by pianist Jonny Best, and percussionist Trevor Bartlett. Each film can also be booked separately.
Sunday May 14, from 2pm, Morecambe Winter Gardens
Sunday Brass Band Concert
From April to August on Sundays Happy Mount Park is brought to life with free brass band concerts by many of the area's finest musicians.
Sunday, May 7, 2:30pm, Happy Mount Park, Morecambe
Promenade Concert Orchestra: Brian Kay's Light Programme
The PCO's President and the renowned BBC radio presenter, conductor and singer will be introducing the music he has chosen for the orchestra's concert, as well as conducting a number of items himself.
Sunday, May 14, 3pm, The Platform, Morecambe