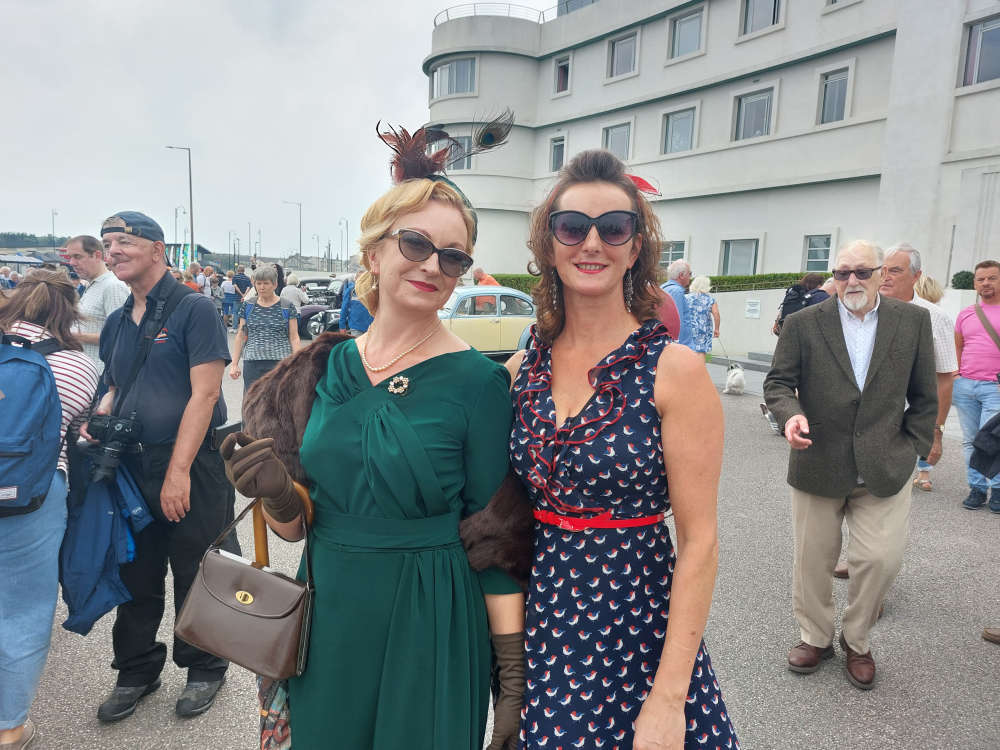 Here is your guide to what's on in the local area over the coming days.
The Lady Boys of Bangkok
All your biggest party and floor filling hits performed by the biggest showbiz divas and singing superstars in the world, live on stage in a 90 minute theatrically choreographed show, with over 400 amazing costumes and big dance production numbers.
Tuesday, August 29, 7:30pm, Lancaster Grand
Sunset Screenings
The Dukes will be showing 10 fantastic films outdoors including brand new blockbuster Barbie and beloved favourites such as Top Gun Maverick, The Greatest Showman and Pretty Woman, plus a mystery movie.
From Friday Sep 1, nightly at 8pm, The Dell, Williamson Park, Lancaster
Sanctum Sanctorium
Performing the 'Dark Sound of The 80s' – hits from The Cult, Sisters of Mercy, Siouxsie & the Banshees and more.
Friday September 1, doors 7pm, Kanteena, Lancaster
Vintage By The Sea
This year marks the 10th anniversary of the Morecambe Vintage by the Sea festival, founded in 2013 by Morecambe-born designer and TV personality Wayne Hemingway and local arts company Deco Publique.
Events will be centred around the central Promenade area and include regular favourites such as the Vintage Marketplace, the Routemaster Bus Bar with DJs, family workshops, the vintage hair and beauty salon, street theatre, pop up dance, art exhibitions, pop-up dance lessons, street food, the Melodrome music stage, the makers' market, the vintage fairground, classic car show, afternoon teas, vintage mobile cinema, the Torch Club ball at the Midland and the Vintage by the Sea After Party.
Saturday September 2 and Sunday September 3, various venues, central Promenade area, Morecambe.
Audiorage
The UK's only tribute to both Rage Against the Machine and Audioslave.
Saturday September 2, doors 7pm, Kanteena, Lancaster
Summer of Rewind 1973-1999
Lancaster BID presents a programme of live Sunday entertainment showcasing local talent in Lancaster city centre,
Every Sunday, 11:30am – 3:30pm, Market Square, Lancaster