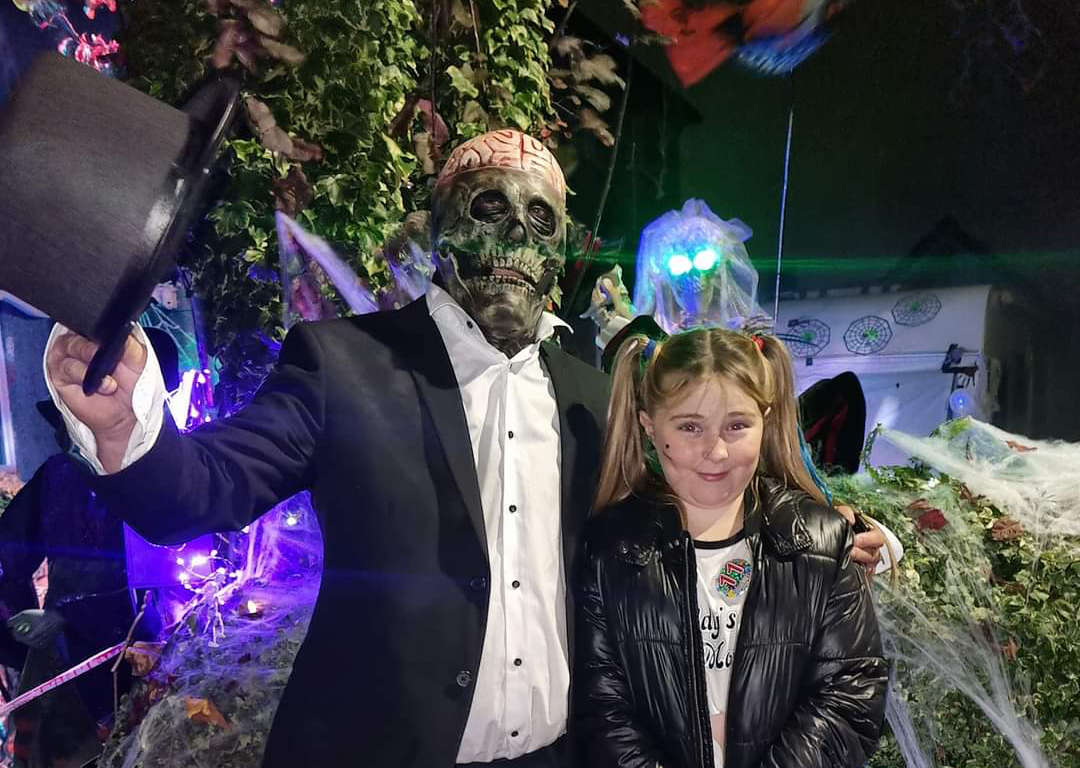 Here is a round-up of Halloween, fireworks and bonfire events taking place in the local area.
HALLOWEEN EVENTS
Johnny's Fear Factory
Daily until 5th November
Former Hitchen's and Woolworth's buildings, Marine Road Central, Morecambe
An immersive horror experience that is designed to scare, this Halloween scream park will feature four horror zones including Hallway of Horrors, Ghost Rider, Weirder Things and Electrotag.
Trick or Treat - The Crypt
Thursday 26th October to Tuesday 31st October, 4pm to 8pm
Heysham Mossgate Community Sports Centre
Jo Brown's fantastic animatronics are back. Meet the dragons in their dragons' lair, he witches in the coven, the ghosts haunting the centre, spiders in their webs and more. Free. Book in advance.
Pendle Witches Tours by Lancaster Walks, Talks and Tours
Monday 30th October from 2pm
Lancaster Castle gateway
Afternoon tours looking at one of England's most famous cases of witchcraft and dark magic - the trial of the Pendle Witches.
Halloween Display in aid of Cancer Care
Monday 30th & Tuesday 31st October from 6.30pm each evening.
80 South Road Morecambe LA4 6JR
There will be lots of animated displays, big projector shows, music, smoke machines and flame sprays. All welcome.
Halloween Fun
Tuesday 31st October
Gregson Centre, Lancaster, 5pm to 6.30pm
Fun and games, Creature Corner, organised by the Gregson Festival Group
Trick or Treat and Halloween children's party
Tuesday 31st October, 7.30pm
Dalton Arms, Glasson Dock
Free entry and children will receive a hot dog and small hot chocolate on arrival. There will be a haunted 'mansion' in the snug area, fancy dress competition and a guess the weight of the giant pumpkin competition.
Family Fiesta Zombie Rave
Saturday 4th November, 1pm to 4pm
Kanteena, Lancaster
Indoor family festival plus street food event, circus workshops, DJ workshops, potion making, face painting and more.
BONFIRE AND FIREWORKS EVENTS
Bonfire and Fireworks Extravaganza
Wednesday 1st November from 5pm
Morecambe Promenade
Bonfire lit at 7.15pm and fireworks display at 8.15pm. Licensed bar, food, fun fair and live entertainment for all the family.
Fireworks Extravaganza
Thursday 2nd November from 5pm
Heysham Village
Children's display at 6.15pm, main fireworks display 8.15pm. Licensed bar, food, fun fair and live entertainment for all the family.
Vale of Lune Fireworks Display
Friday 3rd November, 6pm. Powder House Lane.
Bar, food, fairground and live music. Wristbands £5.
Fireworks Display
Saturday, 4th November, from 6pm to 8.30pm.
Community Centre Playing Fields, Bolton-le-Sands
Tickets are £7 per person with pre-school children free
Fireworks Display
Saturday 4th November, 6.30pm
Golden Ball, Snatchems
Barbecue and pizza. Tickets available from Skiddle.
Firework Garden Party
Saturday 4th November, 7.30pm
Royal Oak, Hornby
Music, fireworks and hot-dogs
Contact Beyond Radio at whatson@beyondradio.co.uk to add your event to this list
Bonfire Night
Sunday 5th November, 5pm
Dalton Arms, Glasson Dock
Free to attend, donations to charities encouraged. There will be meat and potato pie to be purchased at £5pp.
Low Noise Fireworks Night
Sunday 5th November, 4pm to 6pm
Hest Bank Hotel, Hest Bank