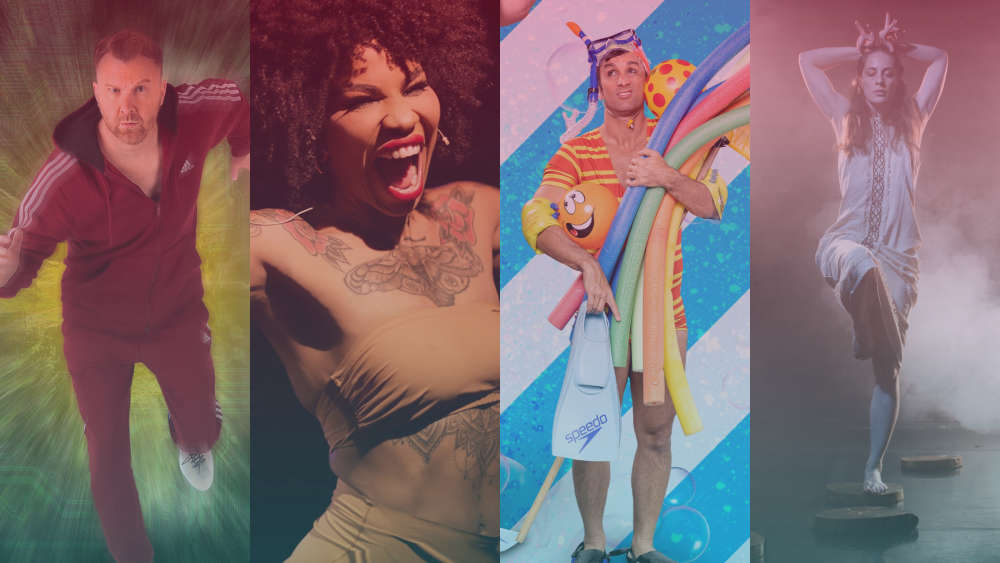 The Dukes have unveiled their new Autumn season full of drama, comedy, dance, family theatre, and cinema.
Step into a world of drama, passion, and creativity with a diverse selection of theatrical performances. From gripping dramas like The Man Who Thought He Knew Too Much and Fell, to rebellious activist performances tackling social issues with You Heard me and Black Sheep contrasted with light hearted comedies like Yippee Ki Yay, a Die Hard parody and A Joke, that will have you laughing out loud before you end up trying to solve a crime in the hilarious whodunnit, Speed Dial.
Musical lovers will be thrilled with Lizzie, a True Crime Punk Rock Musical that explores the life of Lizzie Borden, who was accused of murdering her father and stepmother with an axe. Brought to you by Hope Mill Theatre with a talented cast, this new production will be the first UK built version of the show and the first UK tour.
The Moor space shows return with some boundary pushing, immersive and interactive titles. I'm Muslamic Don't Panik, where spoken word meets street dance and hip-hop music meets clowning. For any horror fans, Scarred for Life will explore ancient magic, eerie stone circles and more. The Cost of Everything, sees an interactive performance/game show for simultaneous live and online players which interrogates the cost of living crisis live on stage.
For families, we have a range of events from the classic Pippi Longstocking, a playful and quirky storytelling performance, to an aquatic circus adventure with Splash Test Dummies, to a first experience of theatre with You are the Sun, a combination of gentle classical singing and sensory play. Don't forget about our celebration of 100 years of Disney with some screenings of the classics like Cinderella, Bambi, 101 Dalmatians and more. For more children's cinema, keep an eye on the Dukes Facebook and Instagram page or sign up to the mailing list to be the first to hear about new listings.
The Dukes' Dance programme returns with Speakeasy, a reinterpretation of the classic tale of Faust set in the roaring 1920's and Lore, a folklore-inspired journey into a pagan world of gods, demons and humans.
Bringing some of the biggest names in Comedy, this season the Dukes will bring you some big laughs with Sarah Millican (SOLD OUT), Jason Byrne, Jen Brister (limited tickets available), Rachel Fairburn, and Rhys James.
Not only are the Dukes hosting a range of theatre events, they are also bringing the best in cinema. Poor Things, Haunting In Venice, The Old Oak are a few of the films coming to the Dukes Cinema this Autumn.
The Dukes will be hosting a free Season Launch event on the September 12, where they will be joined by some of the artists bringing their shows for exclusive Q&A's, talks and trailers and with prize draws.