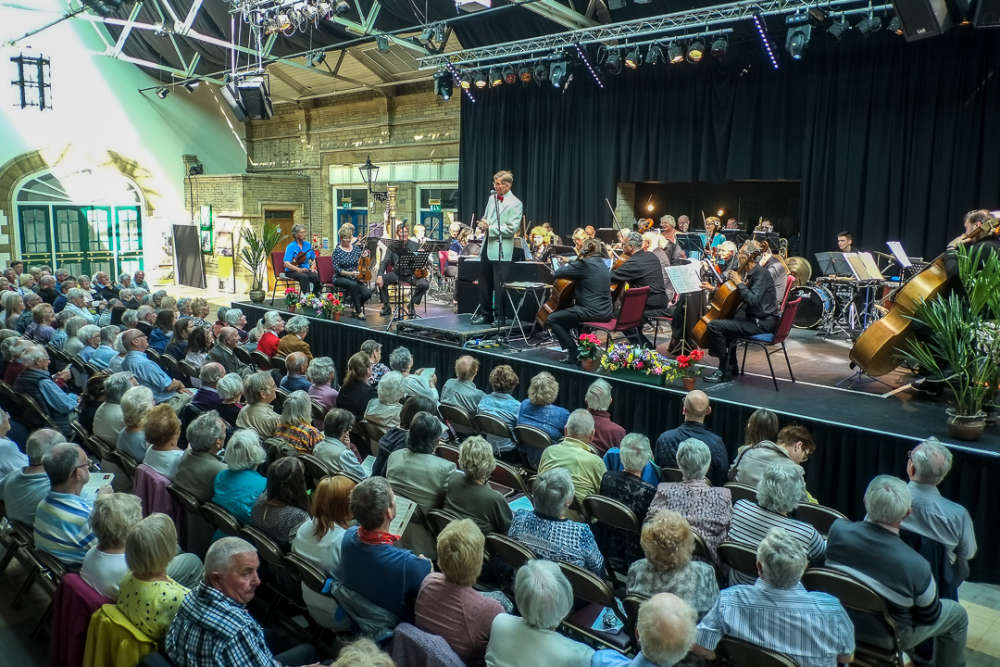 A popular Morecambe-based orchestra will present its annual Music from the Palm Court concert at the Platform.
The Promenade Concert Orchestra will perform archive music from the rich collection that was heard regularly in the days of spa and seaside orchestras from the early 1800s to the 1960s and '70s, when they return to the Morecambe venue on Sunday March 26 at 3pm.
This concert includes opera overture, Lurline, by Vincent Wallace and ends with Youmans' No No Nanette show selection which was the 1920s' most popular show and includes the well-known song, 'Tea for Two' and 'I Want to Be Happy'.
Inbetween are gems of dances including Aubrey Winter's 'Charm of the Valse' selection of English and European valses; a suite by woman composer, Amy Woodforde-Finden, whose 'Four Indian Love Lyrics' songs have been beautifully orchestrated by popular light music composer, Percy Fletcher; and William Henry Tyres, who was famous for his Spanish-style dances, including his 'Trocha – a Cuban Dance' which will be performed.
As always with Palm Court concerts, there will be special solos to listen out for from various sections of the orchestra.
All the archive music to be performed comes from the conductor, Howard Rogerson's ever-growing library of light orchestral music, some of which came from the Blackpool Winter Gardens, Torquay, North Wales, Leeds and other places where Palm Court concerts were regularly held.
The uniqueness of the Promenade Concert Orchestra is that it is the only concert orchestra in between Manchester and Glasgow on the West Coast and the only full orchestra performing Palm Court music in the country.
Tickets at £16 and free for children.
They are available from the Platform Box Office, Old Railway Buildings, Central Promenade, Morecambe LA4 4DB 01524 582803/582808 or from The Platform website.