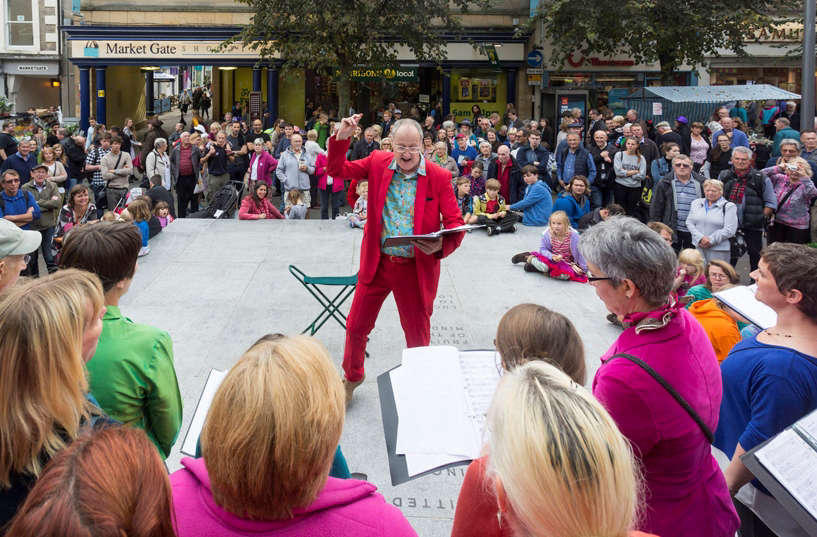 Lancaster Music Festival will remember a well known member of the city's musical community with a performance of his own oratorio.
Much-loved Lancaster composer, Andy Whitfield passed away last year and in his memory, there will be a special performance of For Every Child, the oratorio he wrote based on the UN Convention on the Rights of the Child.
It will be performed by Lancaster Millennium Choir, which Andy founded and conducted, alongside pupils from Dallas Road and Willow Lane primary schools at a concert in Lancaster Priory on October 13 at 7.30pm.
As well as taking part in For Every Child, the Willow Lane and Dallas Road pupils will also benefit from workshops organised by the festival, thanks to a successful Crowdfunding campaign and support from the Arts Council.
Musicians including Lancaster rockers, Massive Wagons, BBC Folk Singer of the Year, Rioghnach Connolly, and Chinese pianist, Siqian Li will lead the workshops with the aim of inspiring the next generation's love of music.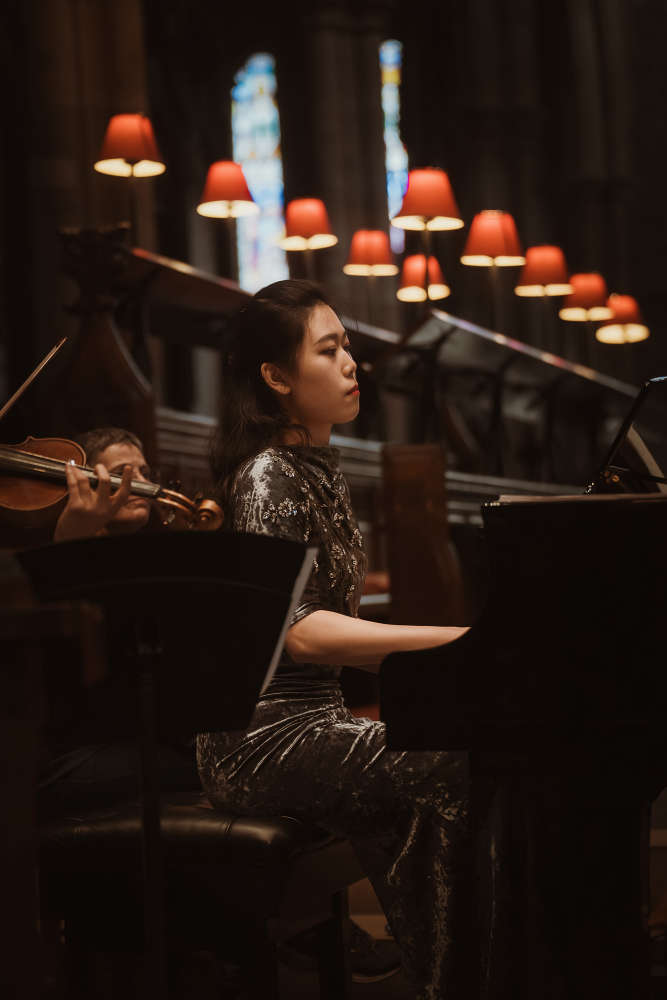 (Above: Siqian Li, credit Nettlespie Photography)
But it's not just the young who will benefit this year. The festival's outreach work, funded by Lancaster Community Wellbeing Fund, will stretch to local care homes and the Royal Lancaster Infirmary too.
There will be musical performances at Laurel Bank and Ashton Manor and the long-term care wards at the RLI as well as drum circles for service users and carers for healthcare charities including Positive Futures.
Festival director, Stuart Marshall, said: "Over the last few years, there's been a big focus on widening the festival's reach to try and include all sections of the community.
With our early years workshops, primary school and youth stages and now music in care homes, the young and elderly can join in the festival fun."
Anyone interested in some of the behind the scenes secrets of Lancaster Music Festival, which runs from October 12-15, can attend a free talk by Lucy Reynolds, the festival's outdoor events and volunteer co-ordinator, on September 28 from 12-1pm at Lancaster Library.
"LMF is a wildly experimental model for an event and we would love you to know a bit more about how it works," said Lucy.