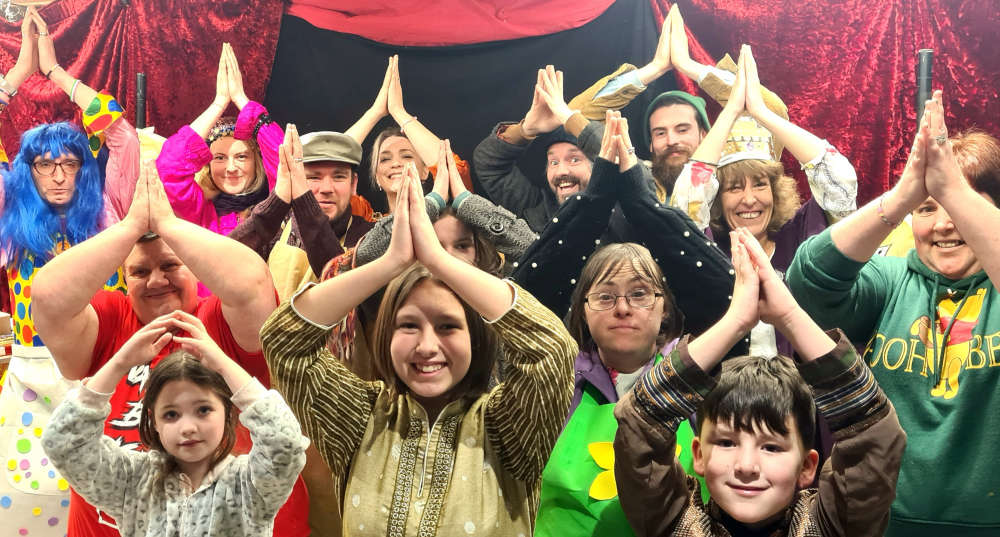 Two new shows are coming to the West End of Morecambe and you can be involved!

The West End Players Community group are holding drama workshops for their two Summer Fun Shorts Shows 'Morecambe Mummers

St. George' and 'Life-Sized Punch and Judy'.

They follow on from the sell out success of February's panto Aladdin at their base on Yorkshire Street.

"These shows are about putting some entertainment back on the Promenade in Morecambe for tourists and friends, and residents," said Matt Panesh, artistic director of the West End Players.

"They're short, sharp, knockabout affairs that will play over the summer season.

"It's all about the community. However, for those who want to develop careers, and maybe their writing skills, I'm starting my Make Your Fringe Show workshops. These are for people to develop either a play or a double-act or a solo show for this year's Morecambe Fringe Festival. Last year, we produced 10 shows from the workshops that went into the programme of over 60 shows from around the country."

Aladdin cast member Jenny said: "Myself and my son Arthur came to Aladdin with absolutely no acting experience, we've loved gaining confidence, trying something new and meeting a lovely warm welcoming group of people. We're definitely involved in the new one." David Findlay, director of the Mummer's show (pictured below, right, with Matt Panesh in the West End Players' 'Steptoe and Son'), said: "We're a completely inclusive company, we do what we can with what we've got, and so far we're winning. Children are welcome as long as parents also take part. We're expecting to be over subscribed, but what we'll do is arrange multiple casts of the show. Everyone who turns up will get a part and that way we can play through the year, with different casts."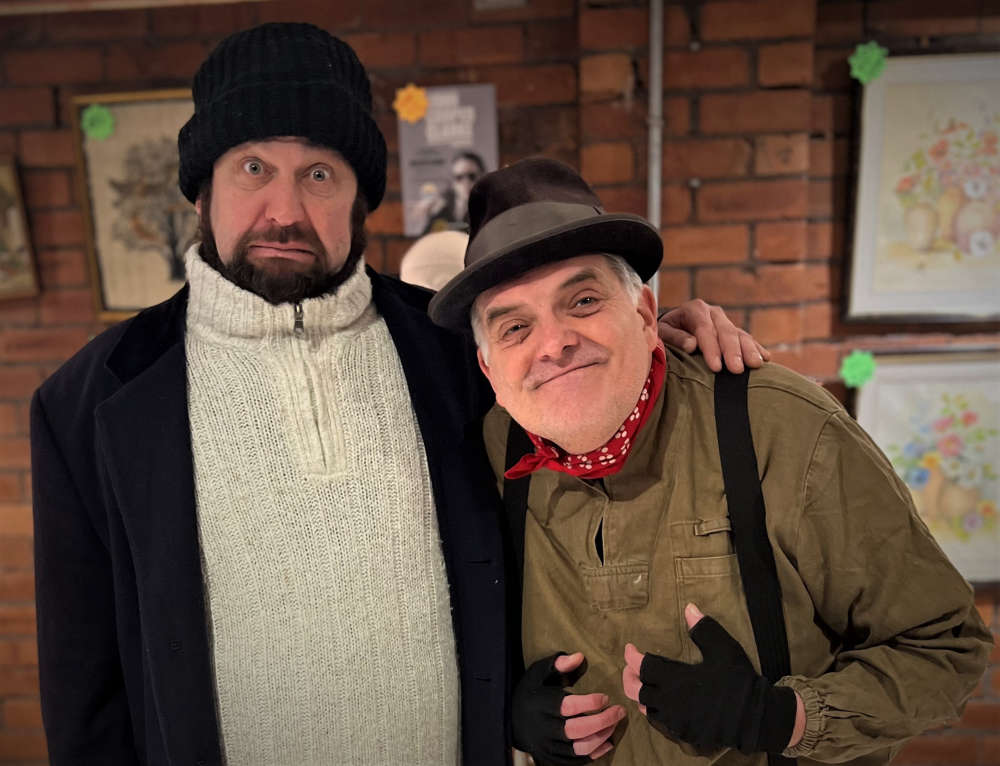 Darron Baxter, who took part in previous workshops, said: "I'd definitely recommend them.

"It's a supportive environment that really brings out your creativity. It's been so rewarding and inspiring. I loved seeing my fellow students create and perform such amazing shows. I'm so grateful for the opportunity this platform provided me, to push me out of my comfort zone and create something I was proud of. I never realised how much help and input you need from others. Try it out, you'll be amazed at what you discover about yourself and this amazing group of people who participate in the fringe."

The West End Players community workshops start on Monday March 27 from 6.30pm- 8.30pm. Rehearsals are Monday and Thursday nights. Attendance is by 'pay what you can' or donation to the Players. The Make your Fringe Show Workshops start on Tuesday March 28 at 6.30pm and are £10 per session. Discretionary discounts available.

Both are held at The West End Playhouse, 21c Yorkshire Street, LA3 1QE.

All queries please contact Matt Panesh on 07858031303.