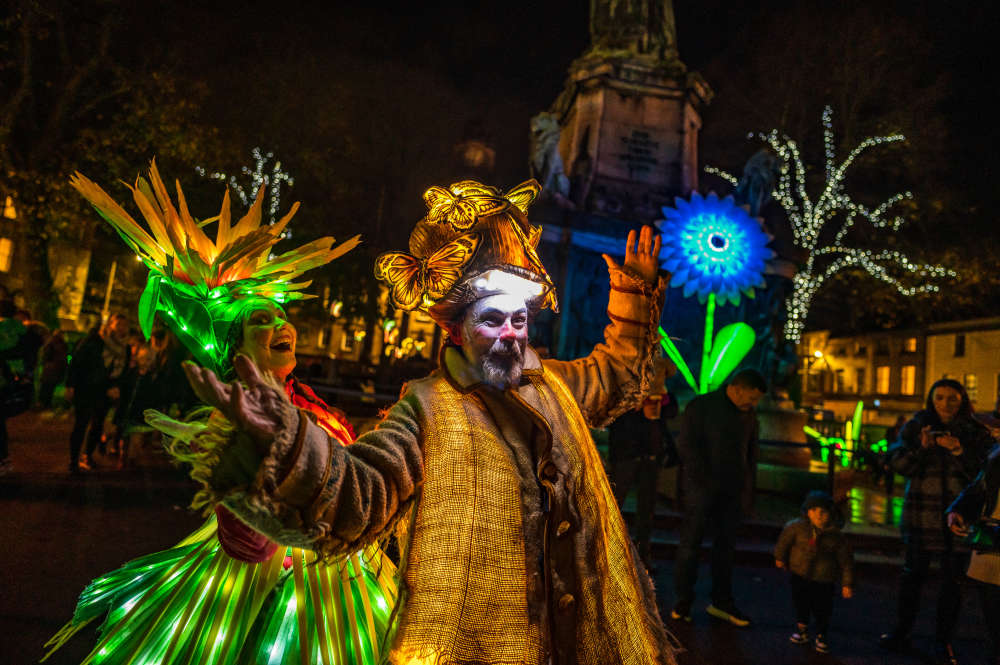 A newly-extended Light Up Lancaster festival is set to get under way.
Locations across Lancaster will be illuminated for people to visit and enjoy over three nights (November 2 to 4) from 5pm to 9pm.
They will include the Castle Illuminations by Illuminos, promising "projections that capture the beauty and fancifulness of artists who embellished the Great Cowcher over 500 years ago".
The Great Cowcher is an illuminated register of evidences of title for the Duchy of Lancaster manors, estates and forests.
Dalton Square will be lit by imitating the dog with their project 'Dear Einstein,' which will also feature a live community choir.
St John's Church will feature an interactive, projected tempest.
The Storey Gardens will showcase 'Firefly Field,' a mesmerising light installation of numerous flying light points creating the illusion of fireflies.
*This year's Light Up Lancaster will not include the traditional fireworks display from the Castle.
Lancaster City Council has said that the Fireworks Spectacular will not go ahead for several reasons, one of which is the cost of £35,000 for a 17-minute display, and the impact loud fireworks displays have on domestic pets and wildlife.
Read more: Lancaster Fireworks confirmed to not be going ahead – but hope remains for the future - Beyond Radio