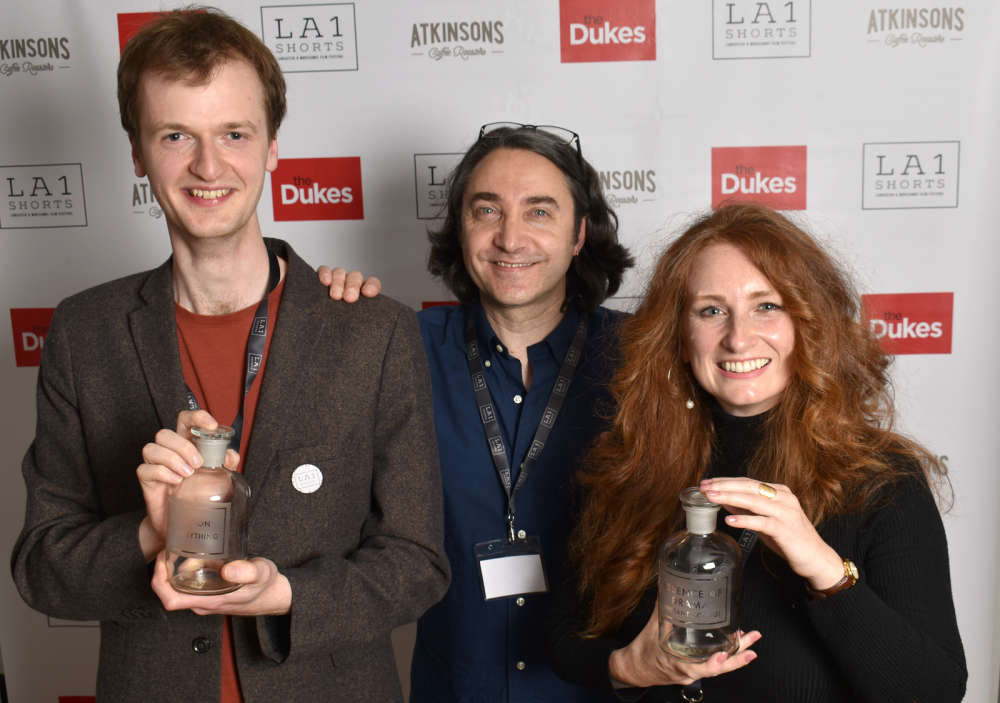 Short but perfectly formed films will be screened at Lancaster's longest established film festival in June.
LA1 Shorts (15) returns to The Dukes cinema on June 3, giving professional and amateur filmmakers a chance to see their work on the big screen and providing a unique night's entertainment for film fans.
The festival currently holds two categories - LA1 Shorts Best Film and the Lancashire Audience Choice.
Around a dozen short films are selected to be screened at the festival with the Best Film being chosen by a judging panel and the Lancashire Audience Choice voted for by festivalgoers on the night.
This year's entrants will be hoping to follow in the footsteps of Natalie Evans whose film – Road Trip – won Best Film last year, and Joshua Chawner who wowed the audience with his epic Lego animation, Barracuda Heist.
LA1 Shorts was founded in 2016 by filmmakers, Steve Fairclough and Lucie Carrington.
Since then, the small independent team have been joined by Will Shelmerdine of Lancaster Film Institute. It is supported by The Dukes Cinema, Atkinsons and has previously been awarded funding from Film Hub North.
Steve made his first short film 10 years ago, and since then, has written, acted in, and directed numerous shorts and community films with a host of North West filmmakers.
"The great thing about short films is that you don't need a huge amount of equipment. People can make one with their phone if they want to," said Steve.
"Storytelling is the most important factor."
Entries to the festival must be no longer than 15 minutes and must be produced in the UK. Those entering the Audience Choice category must have a Lancashire postal address.
Past entries have included animations, black and white films, documentaries and films without dialogue.
The first ever LA1 Shorts winner, Izzy Pye, used her award winning film as a kickstart to her career and graduated from Manchester Film School in 2020 with a first class degree.
Many filmmakers who've taken part in the festival over the years have found it a useful networking opportunity and a chance to share ideas and tricks of the trade.
Said Steve: "LA1 Shorts and short film festivals around the country provide a great platform for grass roots and young filmmakers. It's a solid stepping stone to develop skills and learn from other filmmakers."
LA1 Shorts (15) takes place at The Dukes Cinema on June 3 at 7.30pm Tickets priced £6 are available to book here.
For more information, ring The Dukes box office on 01524 598500.