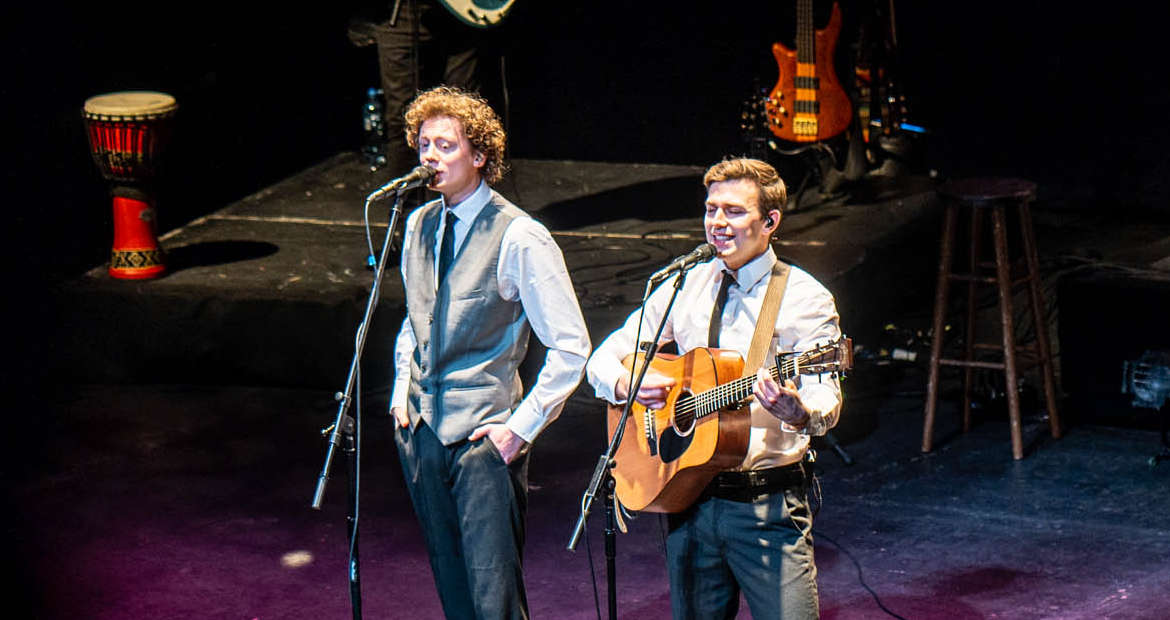 A hit show telling The Story of Simon and Garfunkel is coming to Morecambe this week.
This tribute to the acclaimed American singer-songwriters, starring Oliver Cave as Art Garfunkel and Will Sharp as Paul Simon, comes to The Platform this Friday night (July 7) at 7.30pm.
You can expect all the hits including Homeward Bound, Bridge Over Troubled Water, Mrs Robinson, The Sound of Silence and many more, as well as film and projection footage, and a live band.
Ahead of the concert, we caught up with Oliver and Will to find out more about the show.
Tickets are available from The Platform box office.