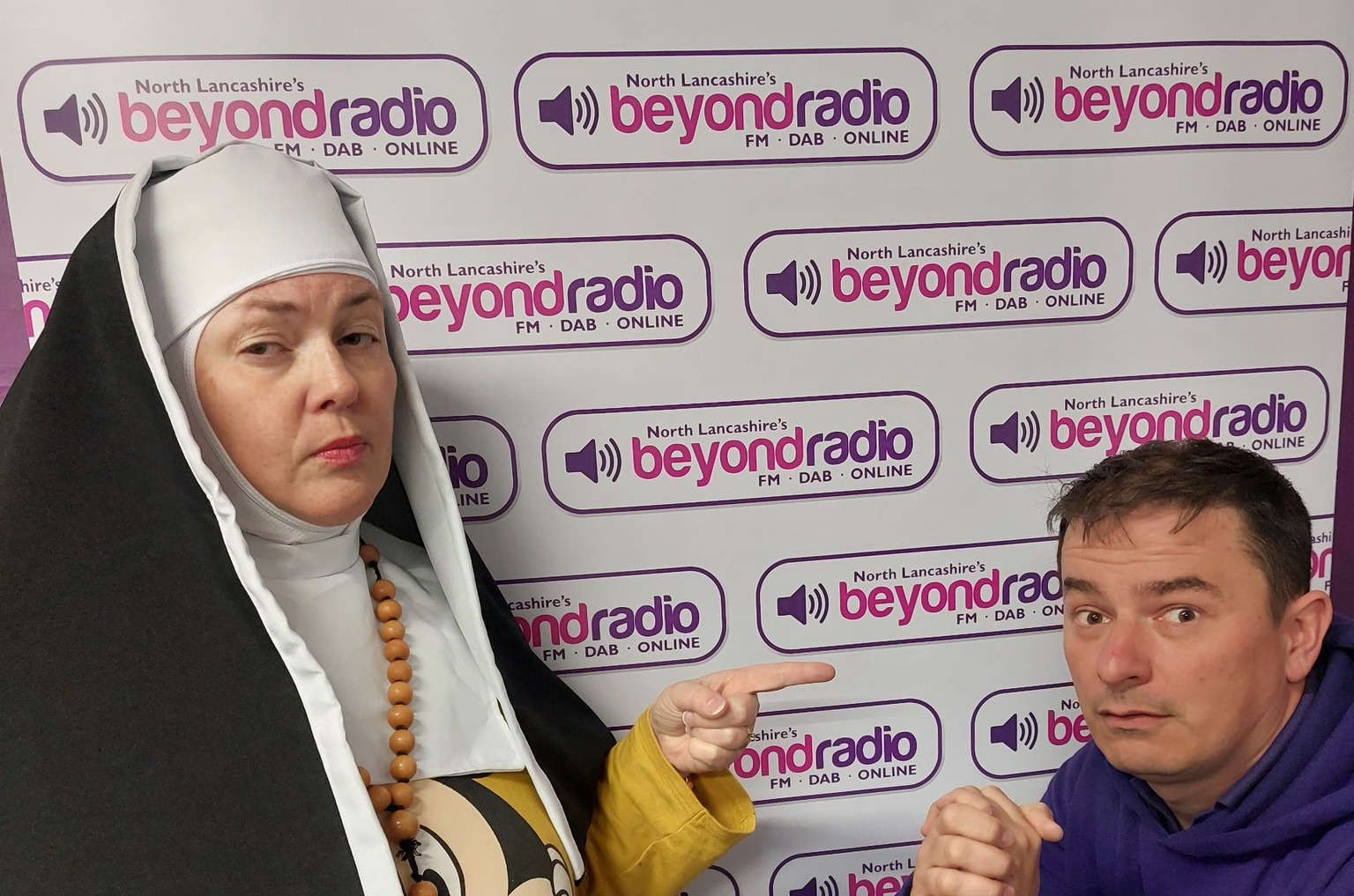 'Mother Superior' popped into the Beyond Radio studio to explain why a Lancaster production of Sister Act will be a heavenly delight for audiences.
Victoria Muir stars in the Lancaster Amateur Dramatic and Operatic Society (LADOS) show which starts tonight (May 2) and continues nightly until and including Saturday May 6, with an additional Saturday matinee.
Based on the iconic movie starring Whoopi Goldberg, the show is a sparkling tribute to the universal power of friendship, sisterhood and music.
Joyous and uplifting in equal measures, Sister Act features original music by Tony and eight-time Oscar winner Alan Menken.
LISTEN to our interview with Victoria Muir (pictured below with other nuns from the LADOS show)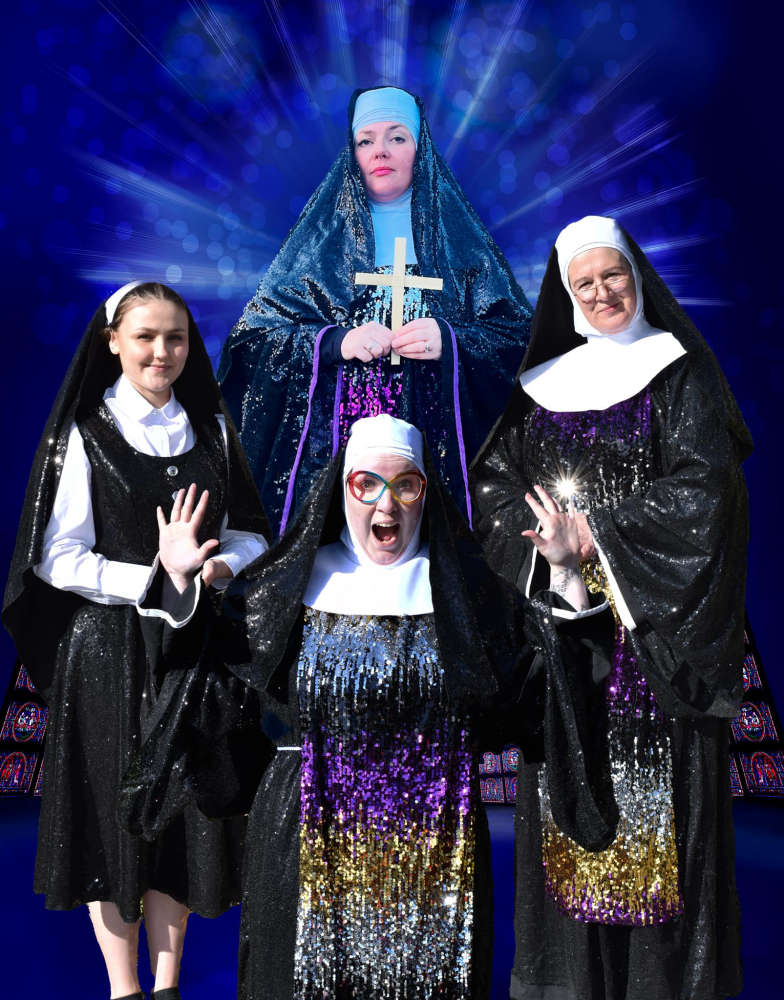 Sister Act follows the story of Disco Diva Deloris (played by Charlotte Akister, pictured below) as her life takes a surprising turn when she witnesses a murder.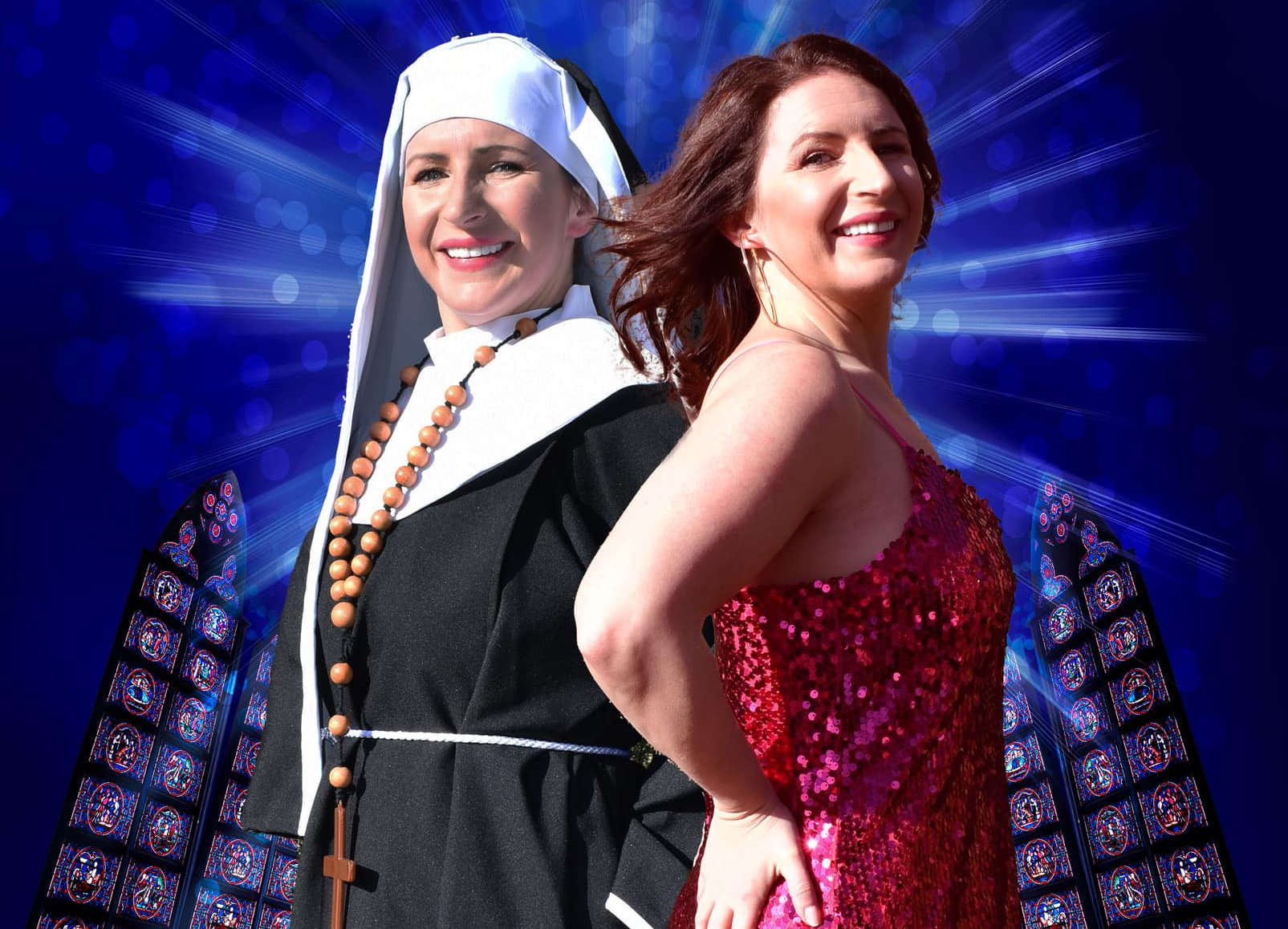 Placed under protective custody she is hidden in the one place she shouldn't be found – a convent!
Encouraged to lend a hand with the struggling choir, she helps her fellow sisters find their true voices as she unexpectedly rediscovers her own.
Performances are at 7.30pm and the Saturday matinee is at 2.30pm. Tickets are selling fast and you can book here or call the box office on 01524 64695,