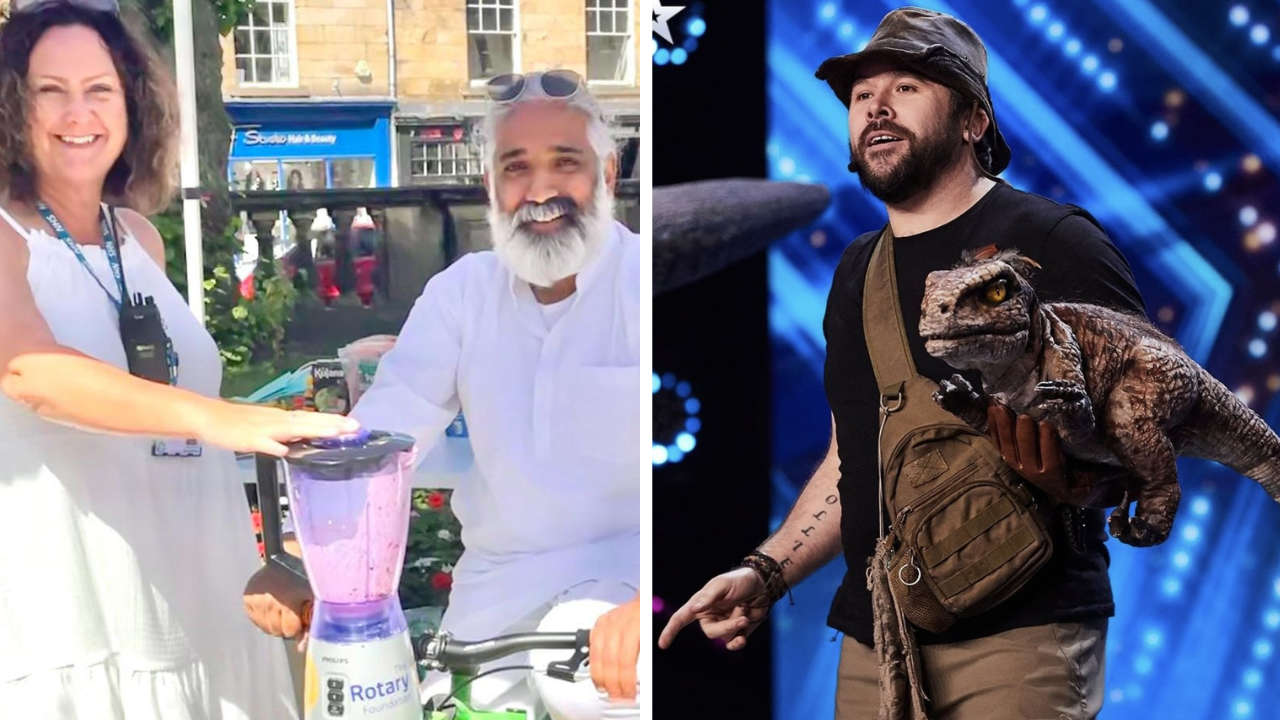 Two Lancaster festivals have teamed up for a big upcoming weekend of events for all the family.
Dino-Fest and the Bay Health Festivals take place on the same weekend in Dalton Square so organisers have decided to partner up.
FIND OUT MORE here as we chat to Tom Fyson from Dino-Fest organisers Lancaster BID and Reverend Ian Dewar from Bay Health Festivals.
Dino-Fest is organised by Lancaster Business Improvement District (BID) over the weekend of Saturday July 8 and Sunday July 9.
The city will come alive with more dinosaurs than ever before including Britain's Got Talent semi-finalists, Dinomania, appearing in Lancaster for the first time. The event will also include dino workshops, a mobile museum, fossil handling, a talk by world renowned palaeontologist Dr Dean Lomax, a city centre dinosaur trail, face painting and more.
Whilst some attractions have a small cost, there are plenty of free activities throughout the weekend.
Ticketed shows on Saturday are:
Dinomania Children's Workshops – tickets £6 Full / £5 for groups of 4 or more
Children's workshops with Dinomania – familiar to many as semi-finalists in Britain's Got Talent 2022. The award winning YouTube Rangers from Dinomania will teach you all about these amazing creatures. Ranger Chris will present a live dinosaur egg hatch and will introduce you to some of his dinosaur family. Children will be able to show off their knowledge with a dinosaur quiz and put Chris to the test with any questions they have.
Book your workshop tickets HERE
Dr Dean Lomax – The Adventures of a Palaeontologist – tickets £5 Full / £3 concessions
World renowned palaeontologist, Dr Dean Lomax will deliver an illustrated talk taking the audience on an exhilarating journey through millions of years, recounting his adventures and sharing stories of his amazing dinosaur discoveries through his work close to home and across the world. Dr Lomax led the excavation of the giant 'Rutland Sea Dragon', has led excavations around the world, discovered new species, written multiple books, and presented TV shows. Recent work includes appearing as the expert host and guide alongside Stephen Fry on 'DINOSAUR'. Dr Lomax will appear at The Dukes freshly returned from a dinosaur hunting expedition to Wyoming so could have even more exciting finds to share.
Book tickets for Dr Dean Lomax HERE
The Bay Health Festivals will be in Lancaster on Saturday July 8 and Sunday July 9 also with a programme in Dalton Square from 10am to 4pm both days.
There will be fun activities, educational stalls, live entertainment and much more.
You'll be able to learn about how small changes in your lifestyle can have a big impact on body and mind.
As part of the Bay Health Festivals, the Cornerstone Community Centre in Dalton Square and Neuro Dropin at Torrisholme Methodist Church (Saturday), and the Gregson Centre (Sunday) will host open days.
There will also be a Celebration of Cycling in Dalton Square on Sunday.
There will also be Bay Health Festivals events in Kendal Leisure Centre on Saturday, on Burton Road from 10am to 3pm.