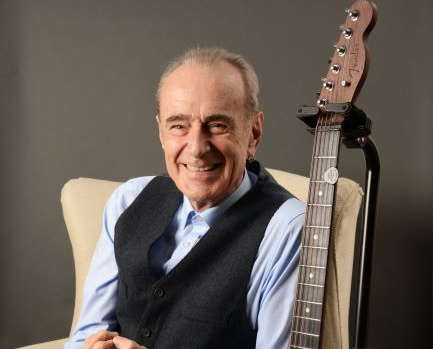 Status Quo legend Francis Rossi has spoken exclusively to Beyond Radio about how much he still loves to perform live after 60 years in the music business.
The 73-year-old rock front man was speaking ahead of his visit to the Lancaster Grand Theatre for a one-man show on Sunday May 21.
Francis will be taking up his acoustic guitar to perform a selection of well-known hits and some previously not-played-live-before songs in a show called 'Tunes and Chat'.
Expect acoustic versions of Quo classics from a remarkable career which began in the 1960s and has included 22 UK Top 10 singles, 25 UK Top 10 albums, and around 6,000 gigs playing to 25 million people - including famously opening Live Aid at Wembley in 1985 with 'Rockin' All Over the World'.
Francis spoke to us about how much he is enjoying touring his intimate 'Tunes and Chat' shows, the early days of Status Quo, the story behind their Live Aid appearance, performing with Status Quo at Lancaster University in the 70s, and much much more.
LISTEN to our interview with Francis Rossi
Meet and Greet tickets are available for those wishing to meet Francis before the show. You will have front stalls seating and also receive a goodie bag
The show starts at 7.30pm and you can book here.