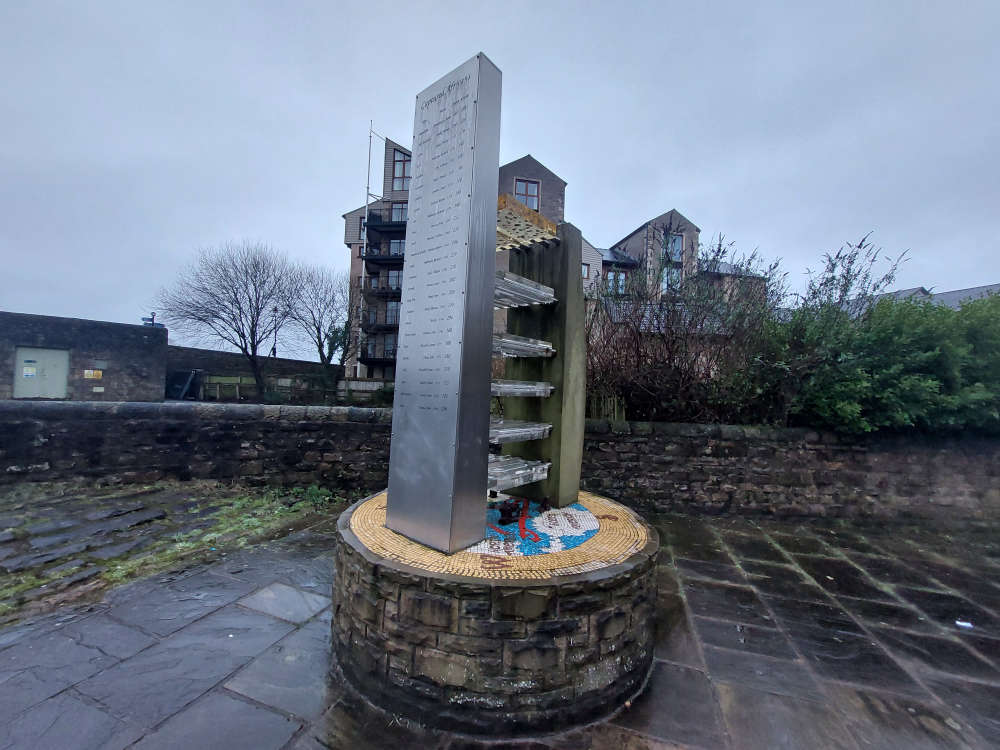 A day of events will take place in Lancaster to reflect on the city's history as the fourth largest transatlantic slave port in the UK.
The Facing the Past Community Day will include local people performing alongside professional artists in Market Square.
Facing the Past is a project that responds to the history of Lancaster's strong involvement in the transatlantic slave trade and how the legacy of this continues to affect the current issues of racism and modern slavery.
The full day's programme of events is as follows:
11am - Slavery Site Tour - led by Steering Group member and UCLan historial Prof Alan Rice. Departing from the Friends Meeting House, Meeting House Lane.
1pm and 3pm - Facing the Past Community Performances. Local people perform 'Facing the Past', a creative community response, developed with professional artists, to Lancaster's connections to the transatlantic slave trade and enduring legacies. A combination of original song, poetry and movement.
4.30pm - Digital Trail and Archive talk, screening and Q&A led by Facing the Past Digital team at St. John's Chapel of Ease. The digital resource is publicly accessible and allows people to explore and interact with Lancaster's involvement in transatlantic slavery and the ways in which the history has been memorialised or erased.
6pm - A walking vigil culminates the day's events. The walking group will comprise steering group members, supporters and partners, community performance participants, freelancers and members of the public, and they hope to gather even more people as they make their way in silence down to the Quay. Once at the Captured Africans Memorial, there will be the opportunity to join in a humming song created for the day's events, there will be a reading by steering group chair and vicar of Lancaster Rev Leah Vasey Saunders, and 58 candles will be lit and left at the memorial to commemorate Black Lancastrians living in the city before 1807.
Read more: More than 50 local schools sign up for tours about Lancaster's slave trade past - Beyond Radio
Read more: INTERVIEW: Mass performance event will reflect on Lancaster's slave trade past - Beyond Radio