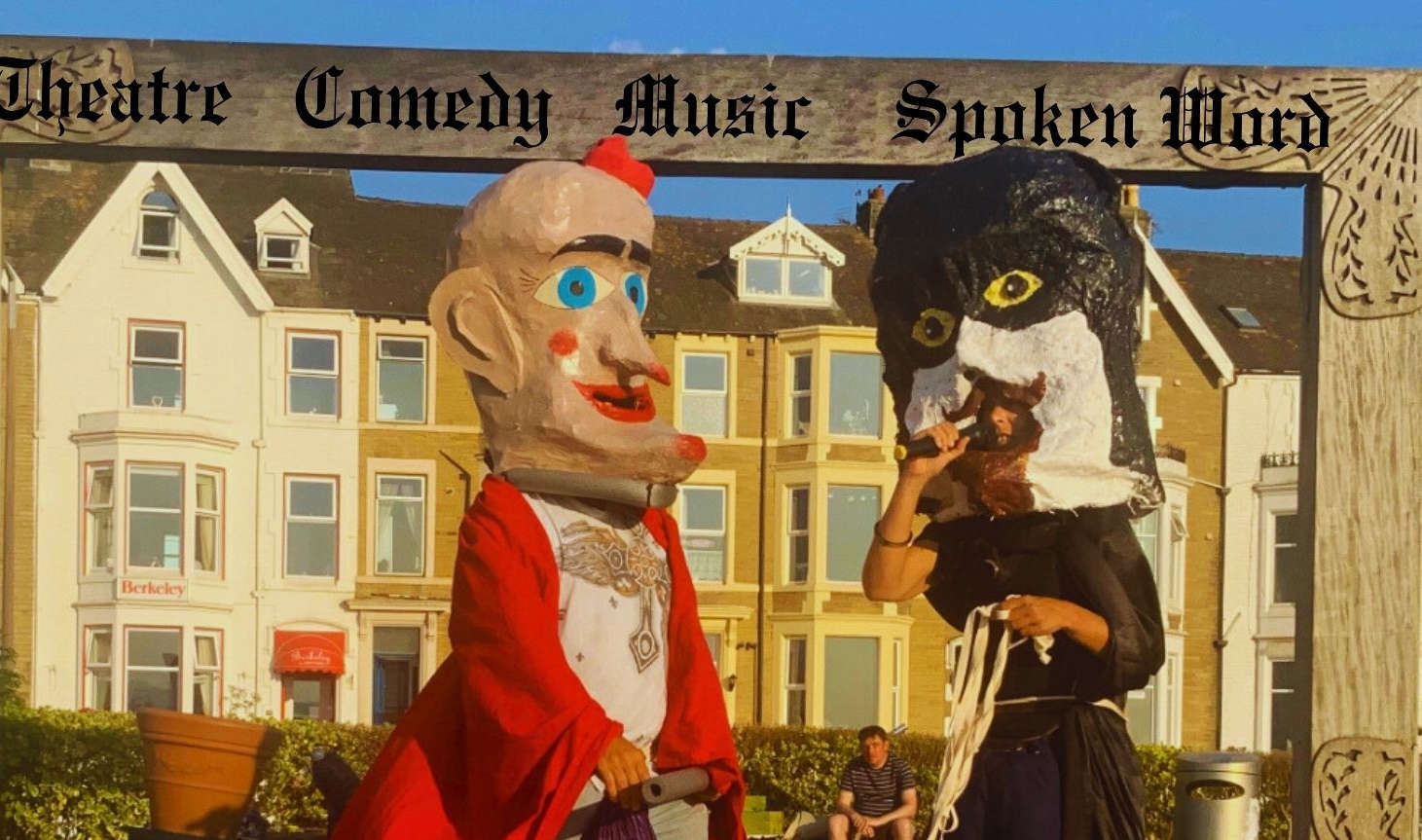 A festival dedicated to theatre, comedy, music and spoken word gets under way in Morecambe this week and has this year expanded further afield.
Morecambe Fringe was set up six years ago by poet and Edinburgh Fringe festival performer Matt Panesh and this year will host events in Carnforth and Barrow as well - making it a true Bay Fringe Festival.
The annual event begins at the West End Playhouse on Yorkshire Street in Morecambe on Friday, July 7, and continues with regular shows until July 30.
Events in Carnforth begin on July 15 and in Barrow on July 22.
Matt, who co-hosts the Decadent Airwaves poetry show on Beyond Radio, said the idea is to expand to Ulverston, Lancaster and Grange-over-Sands in the coming years.
The Morecambe Fringe kicks off with Sister Christian's Variety Night Special at the Playhouse on Friday at 7.30pm.
Then on Saturday July 8, Matt Panesh and Paul Fisher from Beyond Radio will be hosting a Decadent Airwaves Open Mic Poetry event from 1pm.
Other Fringe performers during the month will include the West End Players presenting their play St George of Yorkshire Street and Matilda Walden's Heavenly Cabaret, comedy from Kevin O'Brien, Ageing Folks Telling Jokes and James O'Connell, improvised Shakespeare with June Metcalfe and Steve Longstaffe, comedy hypnotism with Jason Simmons, poetry with Christopher Moriarty, Lisa O'Hare, the Talentless Millennial Poets, Alan Parry, Elizabeth McGeown and many more.
Events in Carnforth will centre around the Royal Station Hotel, the railway station itself and the Civic Hall.
Another Decadent Airwaves Open Mic event will take place at the Station Hotel on Sunday July 16 at 4.20pm.
Jim Grisenthwaite, mayor of Carnforth, said: "Carnforth Town Council is delighted to support this exciting programme of Fringe events.
"Hopefully it will build into an annual feature of Carnforth's cultural and social calendar appealing to residents and visitors alike."
Glen Pearson, owner of the Royal Station Hotel, said: "What a wonderful opportunity for Carnforth to be invited to host this festival.
"This will give local artists, comedians, and other performers a chance to put on their first shows, and maybe become star attractions at Edinburgh in the future."
Matt Panesh said: "This Fringe weekend is about dipping our toe in and see what happens, but I really feel it's going to take off."
The Barrow events will take place in The Vault at the Duke of Edinburgh.
For a full Fringe festival line-up see the Morecambe Fringe Facebook page.